October/November 2021 Vacation Day 2 · · PAGE 5.
October 27, 2021: The second day of our trip continues into Ohio by avoiding the city of Cincinnati. In the words of Doc Brown: "HERE'S OUR EXIT" that will take us about 83 miles up to the Columbus area today. The early sunset will catch up to us before we reach our motel for this evening on I-70 about 25 miles East of downtown Columbus, Ohio.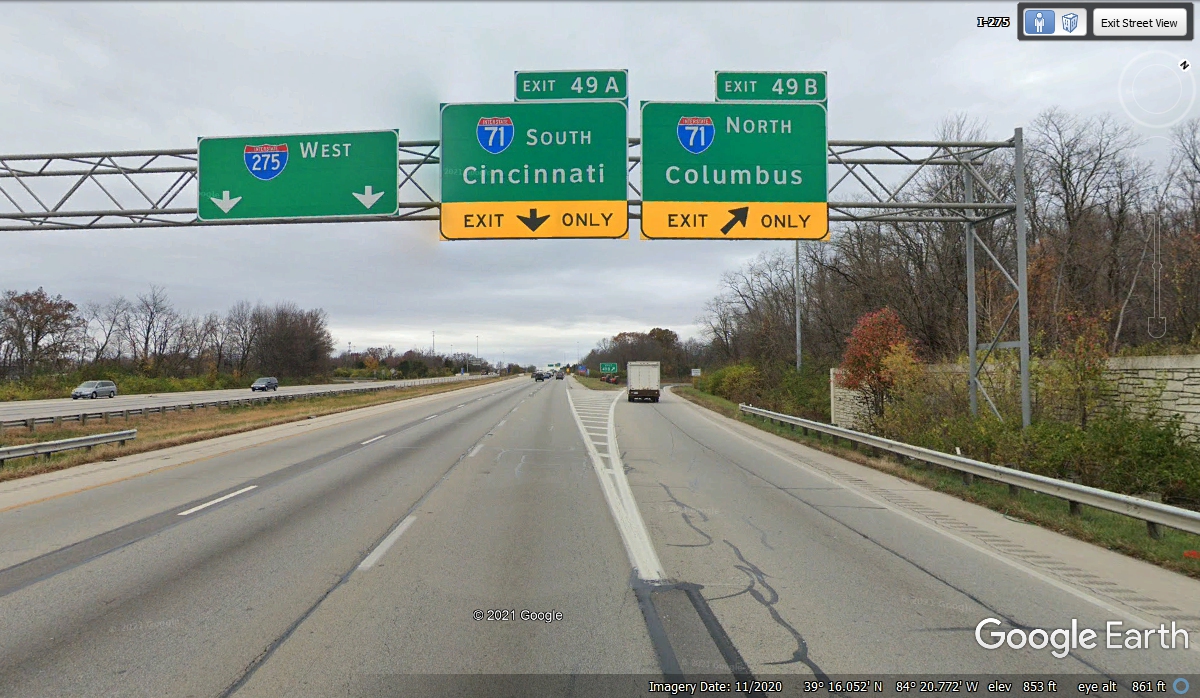 The Kings Island amusement park is built close to Cincinnati, but folks from Louisville, Kentucky and Columbus, Ohio travel here for a day of fun.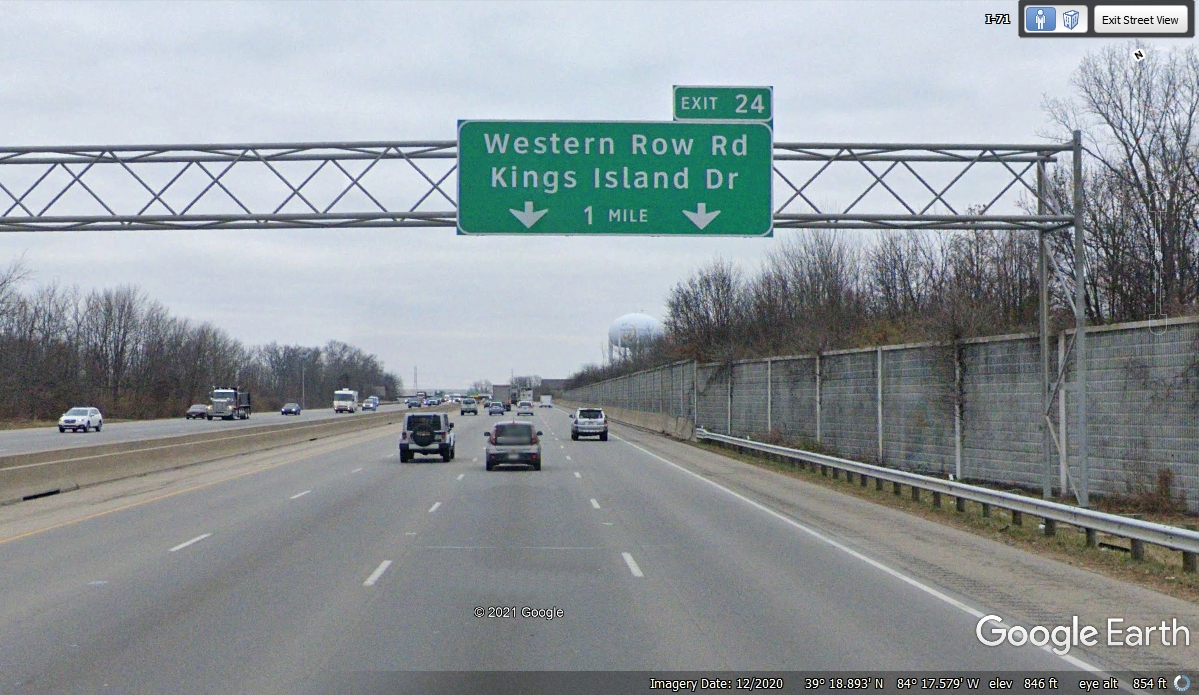 The miles up to the Columbus area were mostly farm country and it was getting close to sunset when we reached the exit to get on I-270 going around Columbus on the south side of the city. I was looking for this exit with no success as you will see in the next image below this one.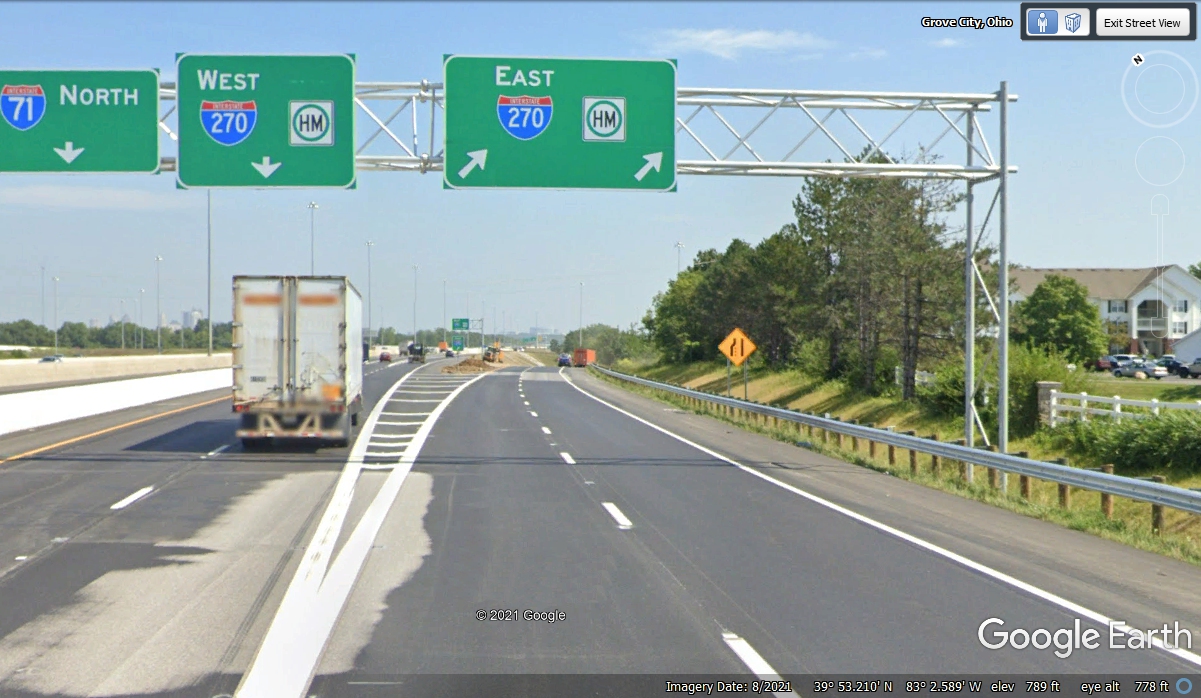 When I realized I had missed my exit, I was on the wrong side of the retaining wall next to a big rig like the one seen here.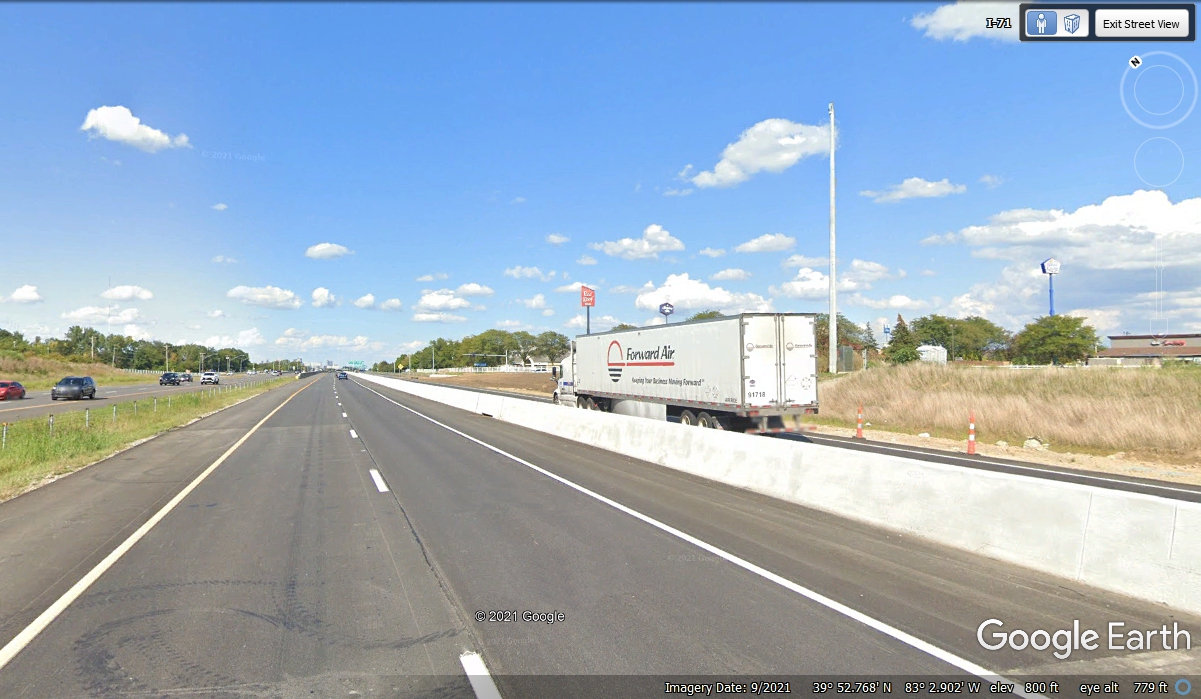 The recovery from the missed exit began with the next exit, then following a frontage road south until I passed over I-270 East where there were no ramps connecting to that interstate highway. The next move was a right turn onto Stringtown Road over to the "missed" exit ramp to get on I-71 going NORTH just south of the ramp to I-270 East ramp seen two photos above. My BLUE GPS ground track on the map below shows the moves needed to get on I-270 heading East.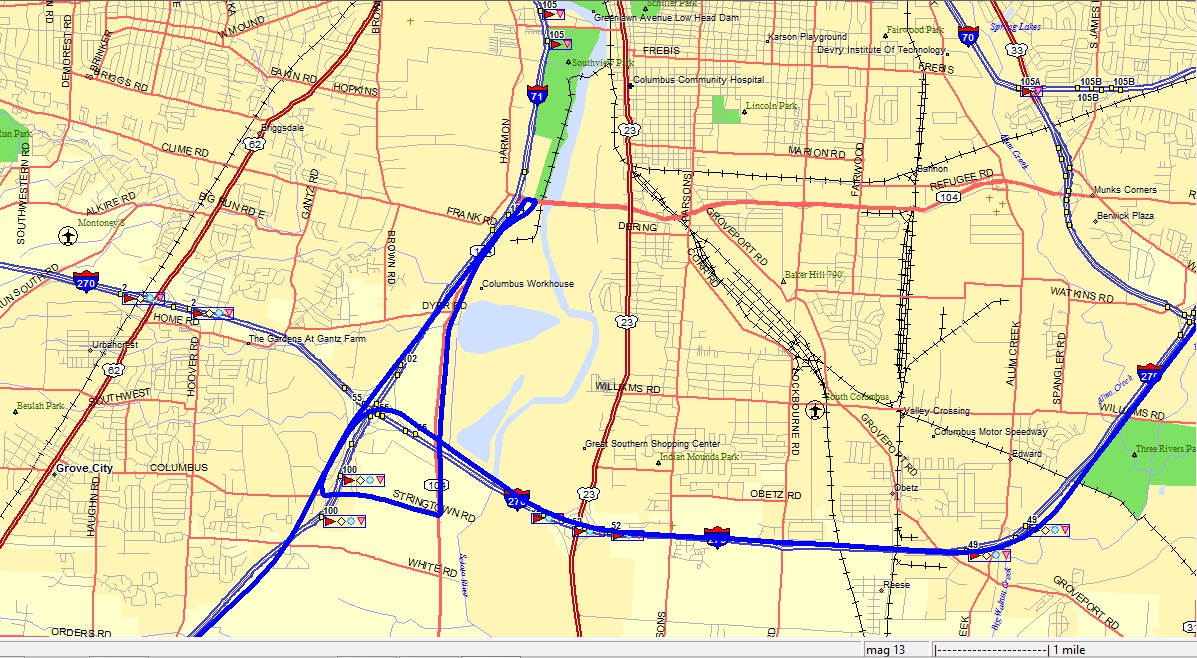 This Red Roof Inn is located just south of I-70 at Exit 126. It was dark when we got here. This non-paved entrance was full of pot holes from the 18-wheelers we noticed parked out back of this photo. It was slow going to get into the paved area in front of the motel. This is about 25 miles East of the I-270 ramp we used to get off I-71 coming over here. We did have the closest room to the front desk and entry door. This place is pet friendly and is why we stayed here.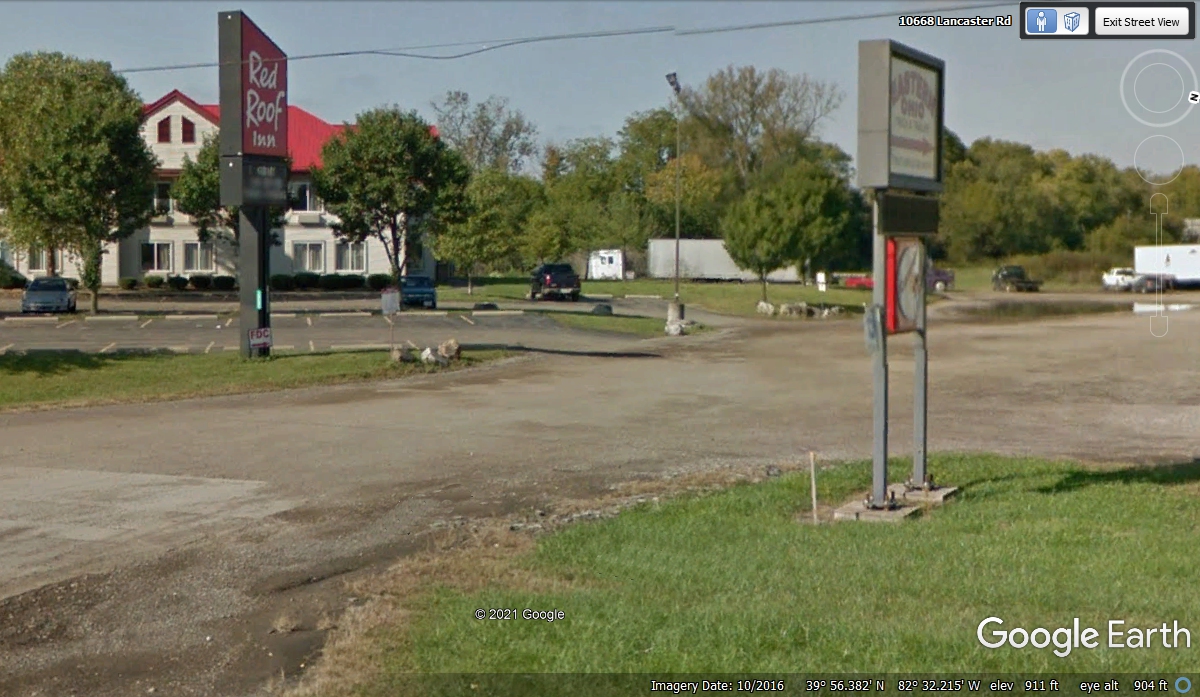 October/November 2021 Vacation · · Day 3
October 28, 2021: Thursday morning, we traveled the short distance up to Newark, Ohio. We stopped at a Wendy's for more breakfast biscuits in the car as we cannot take the dog inside any restaurants. Linda wanted to stop at a Dollar store I found near the heart of this town. The Works Museum was our first planned stop after Cynthiana to allow Linda to see the Jerrie Mock exhibit. She has read Jerrie's book "38 Charley" and wanted to visit the museum. I participated in the exhibit opening day on June 18, 2016. You can see my photos and story of that day using this web link to read four web pages with many photos: Jerrie Mock opening day.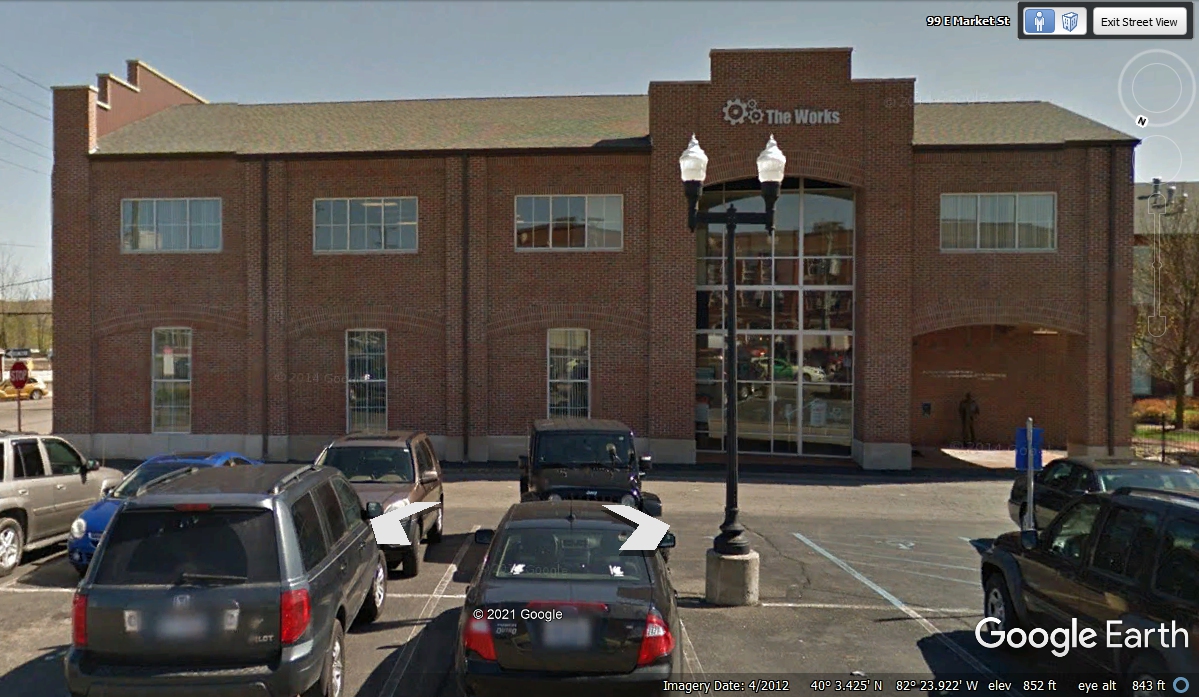 The garden outside the museum has a statue of Jerrie Mock. She was not a tall person and it shows in photos from her book.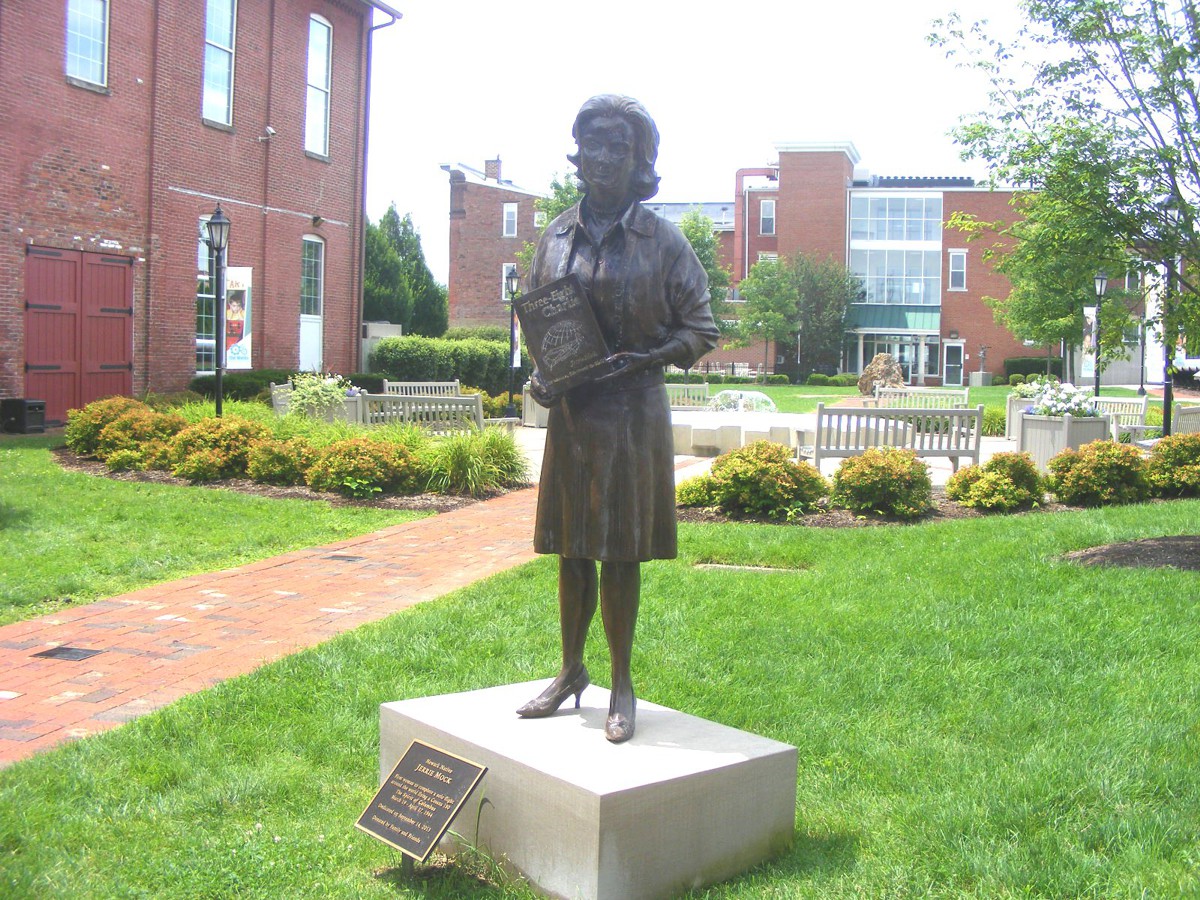 This commemorative plaque is at the bottom of the bronze statue.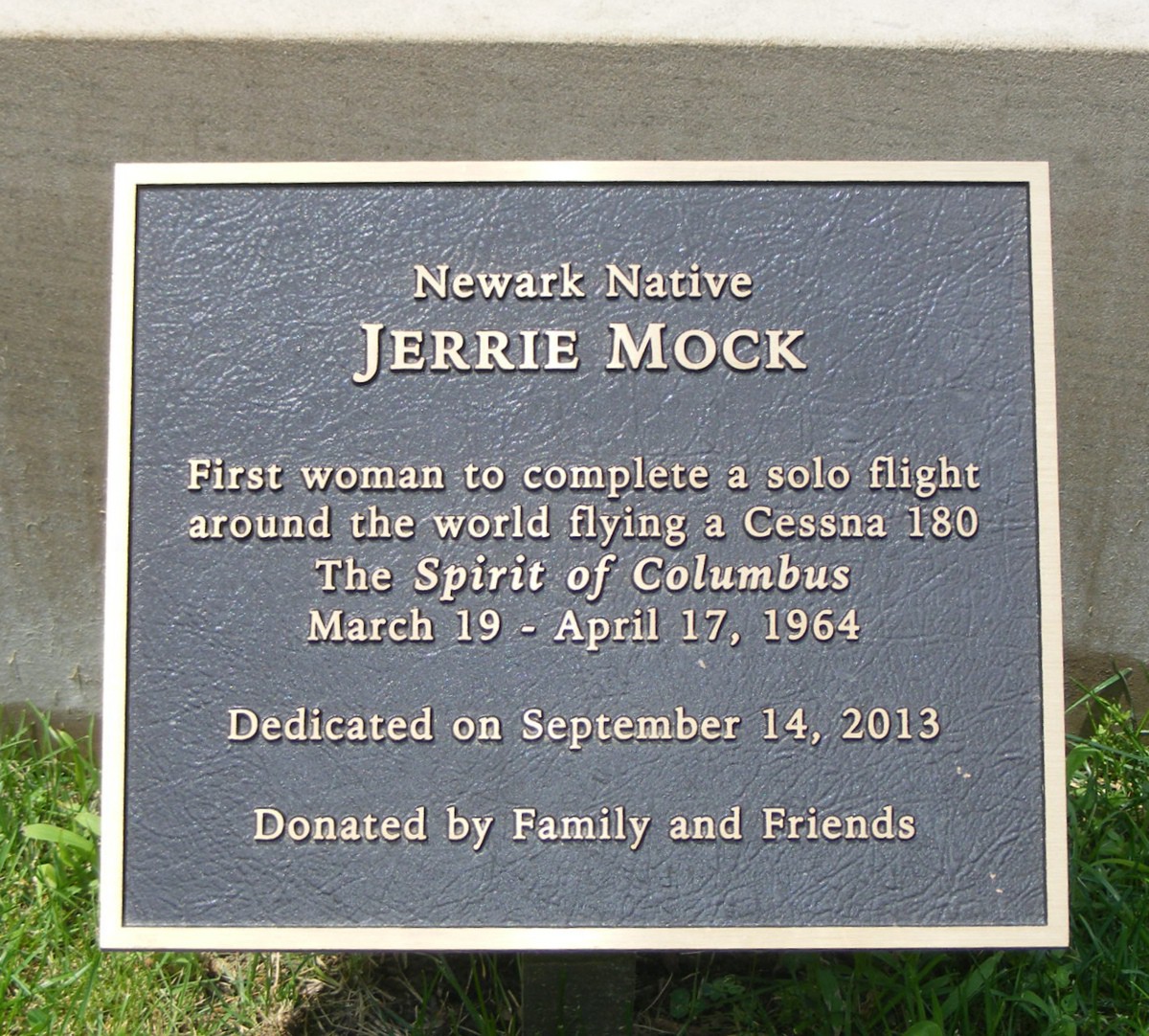 This close up frontal view shows a hard cover copy of her book that was published for the 50th anniversary of her flight around the world. I have a hard copy and a paper back copy of her book that was first published in 1970. When I met the publisher in 2015, she noticed I had a page that was about to come out of the book and quickly gave me the paper back copy.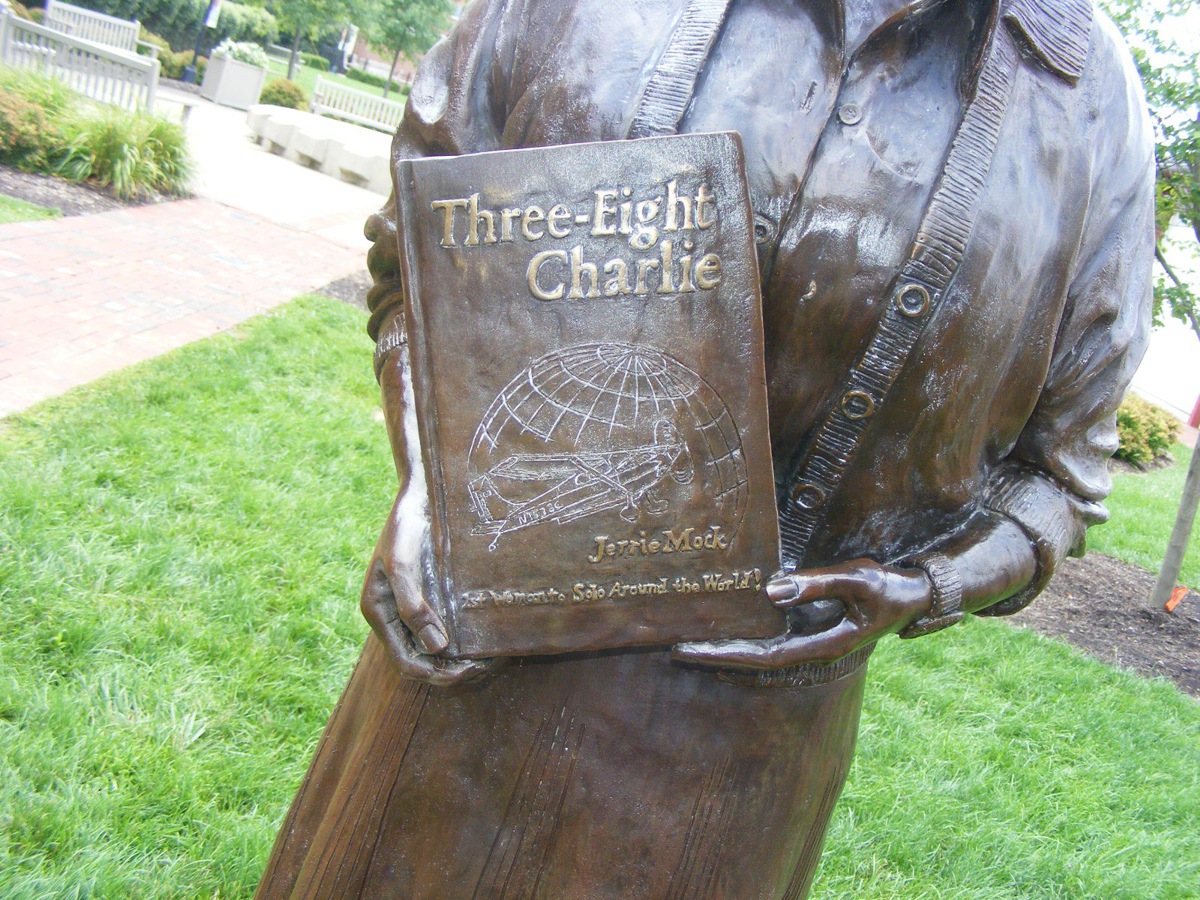 Her statue faces the museum building where visitors can come outside from the exhibit area.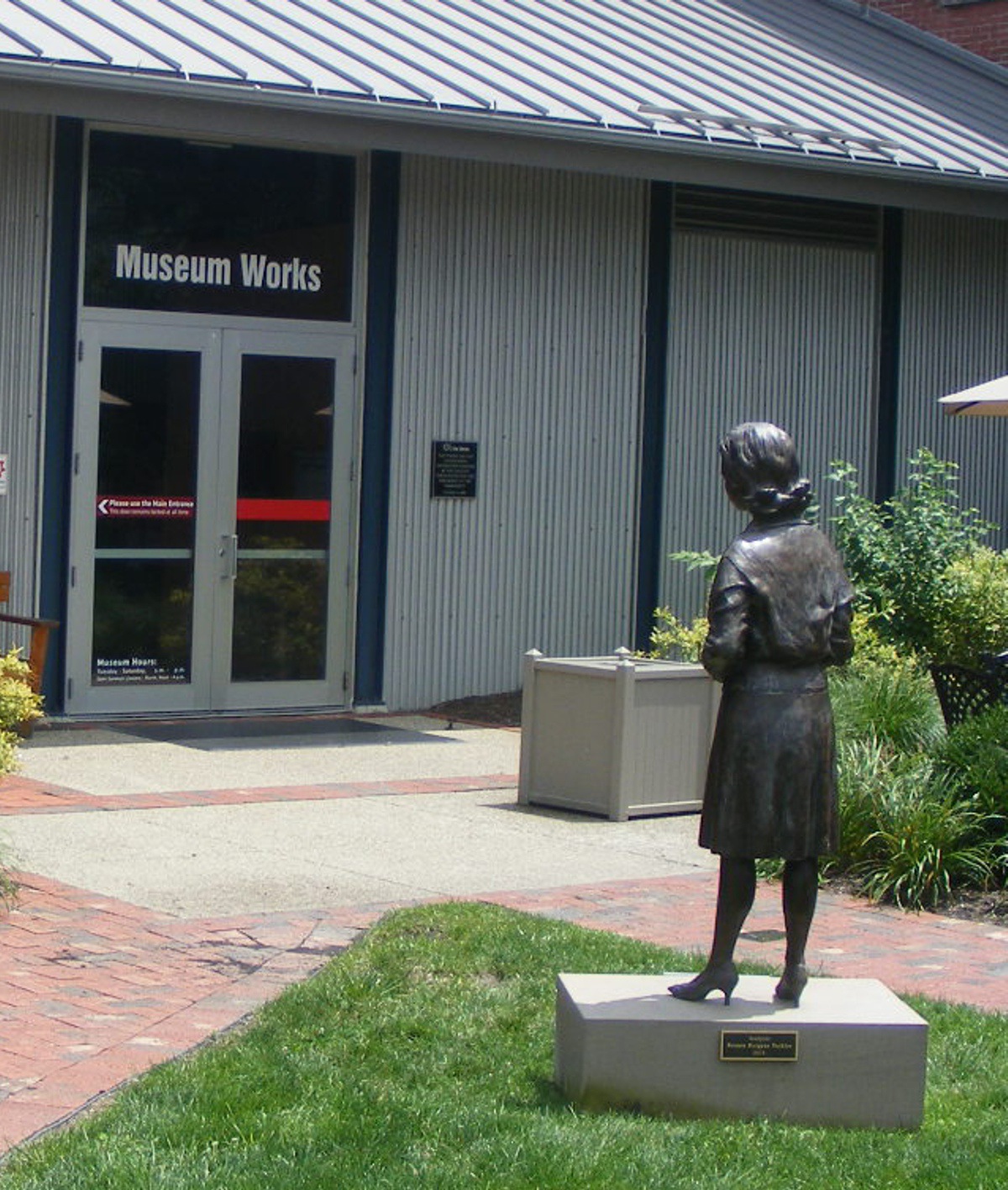 This Marathon gas station going north on Ohio state route 13 out of Newark, Ohio had a low price of $2.94 per gallon. I filled up here before we continued north for a visit with my cousin in Cleveland, Ohio. The image below from September 2019 shows $2.67 per gallon from two years before we passed this way.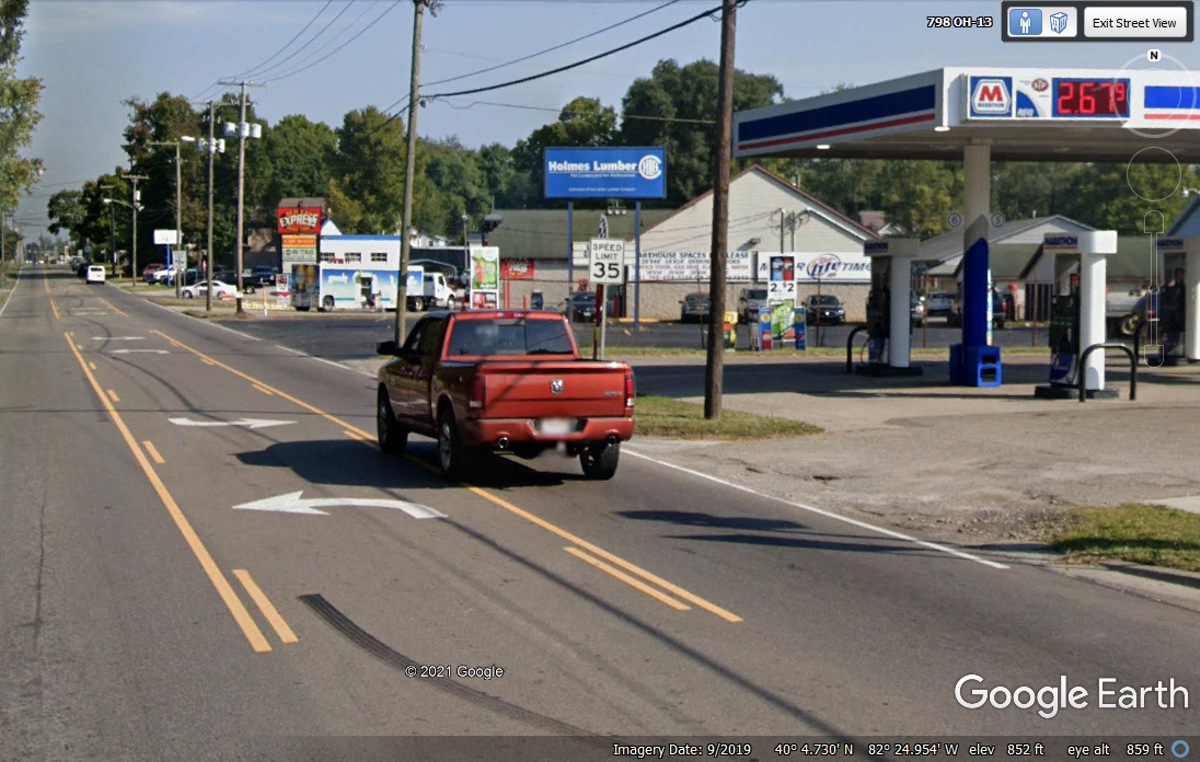 We are approaching I-71 again to take us up toward Cleveland, Ohio. The junction ahead is about 44 miles north of the gas station seen in the image above.