October/November 2021 Vacation Day 6 · · PAGE 15.
October 31 2021: Sunday and these shops at Olcott Beach were all closed for the season when we drove down this street on October 31, 2021. The Google Earth image below is from August 2019.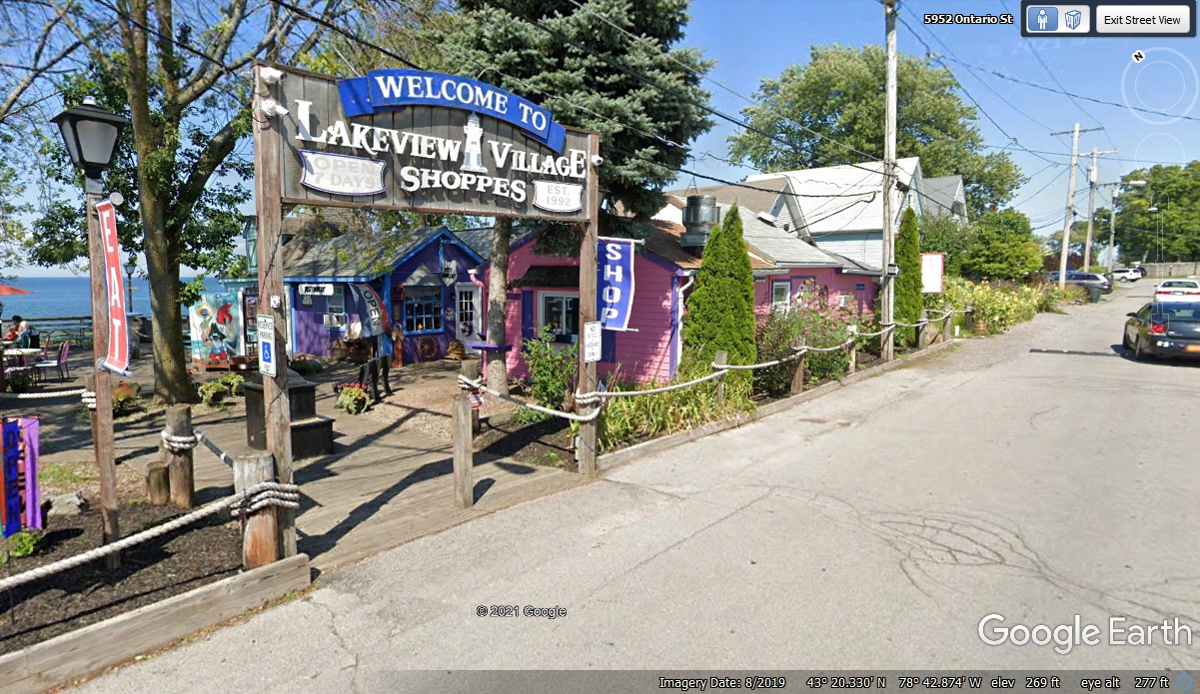 We parked on this part of Ontario Street when we came here at 11:00 AM on October 31, 2021.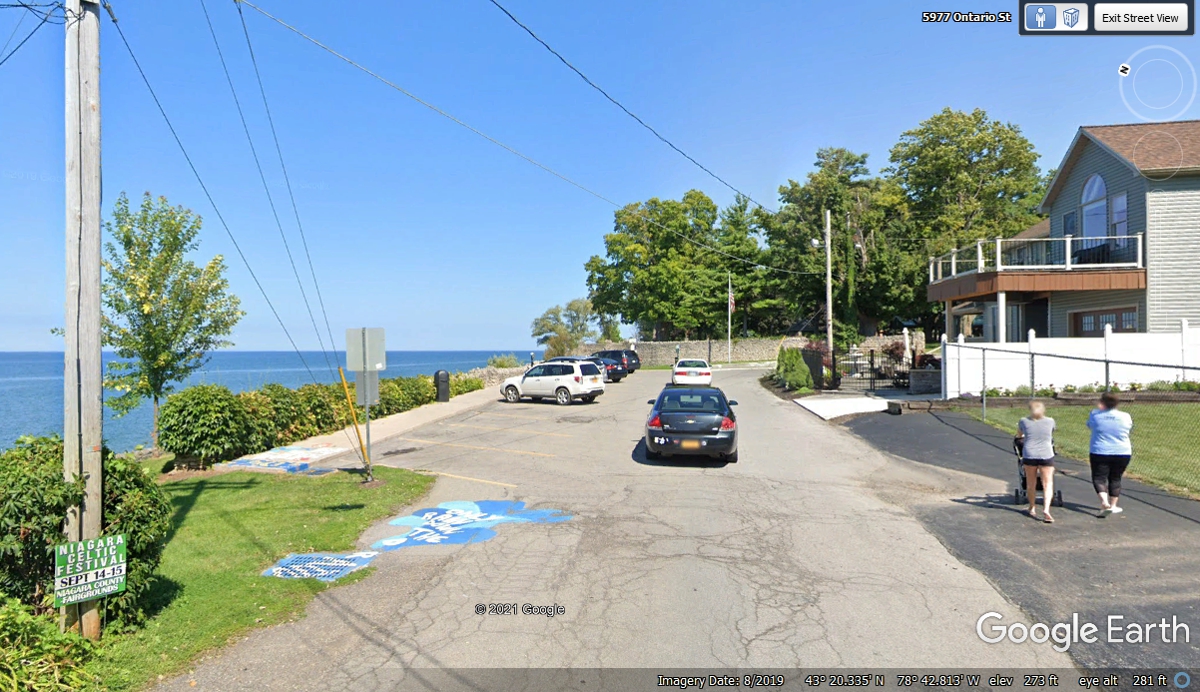 The first order of business was to walk the dog Chase and provide water and kibble as needed. October 31, 2021.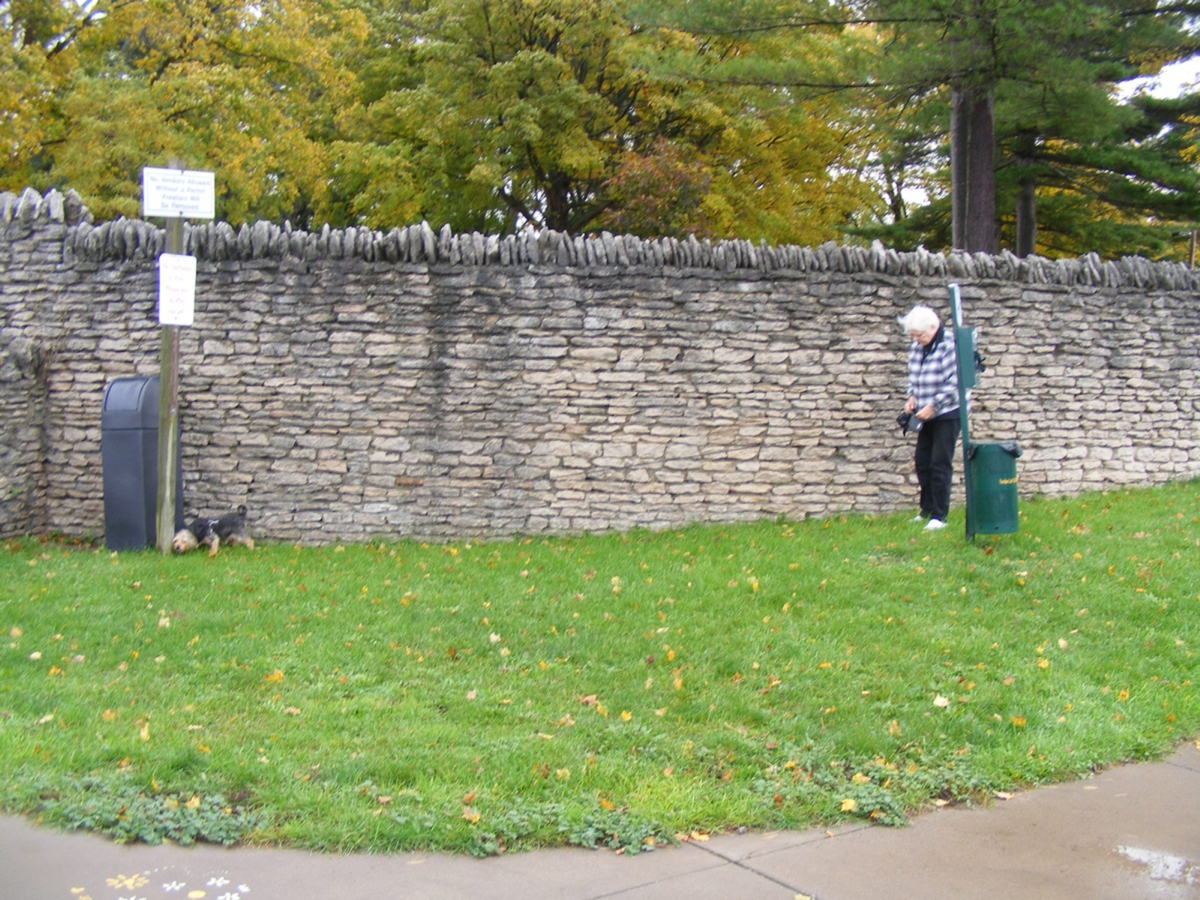 I started taking photos of the "beach" area. The rocks were nicely arranged. October 31, 2021.



The old pier has been all but destroyed. What remains out there reminds me of a submarine. October 31, 2021.

Looking northwest from Olcott Beach area at the breakwater locations near the light house. October 31, 2021.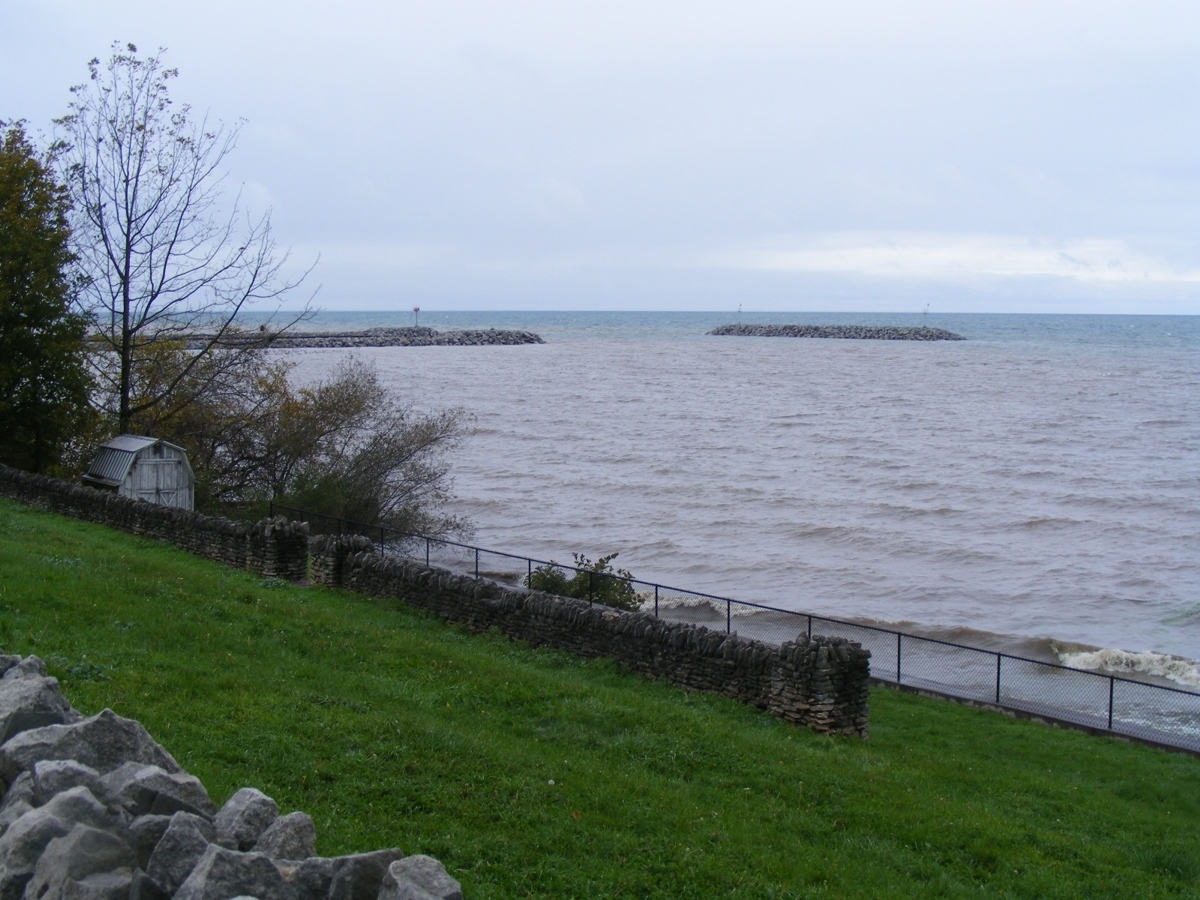 Here is Linda's Chevy Equinox that has served us very well on this journey. While we were parked here, a young couple with their small dog came walking toward our location seen here. Her dog started a barking conversation with our dog Chase. They really wanted to meet and greet each other, but we held the leash tight until they walked past us. October 31, 2021.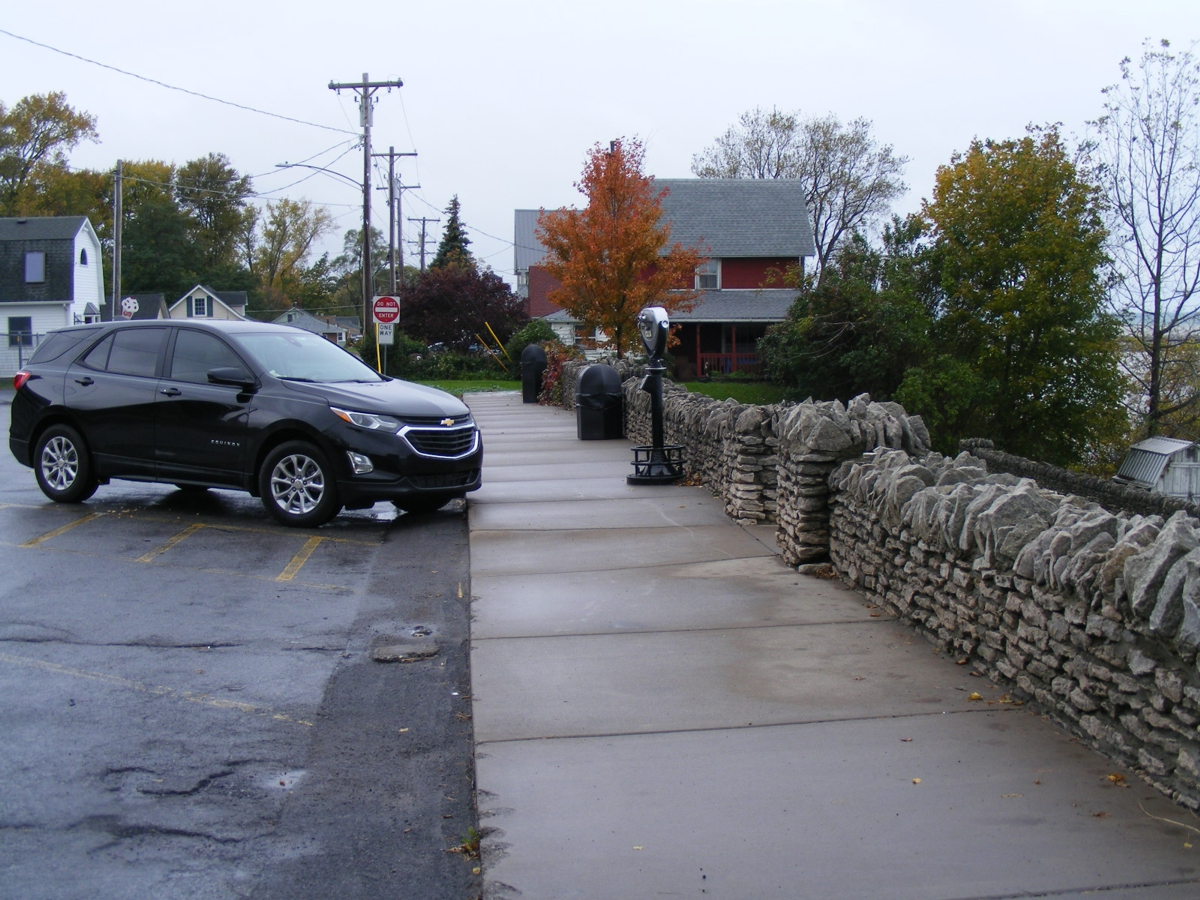 I wanted to capture these signs which are meaningful during the warm weather season. October 31, 2021.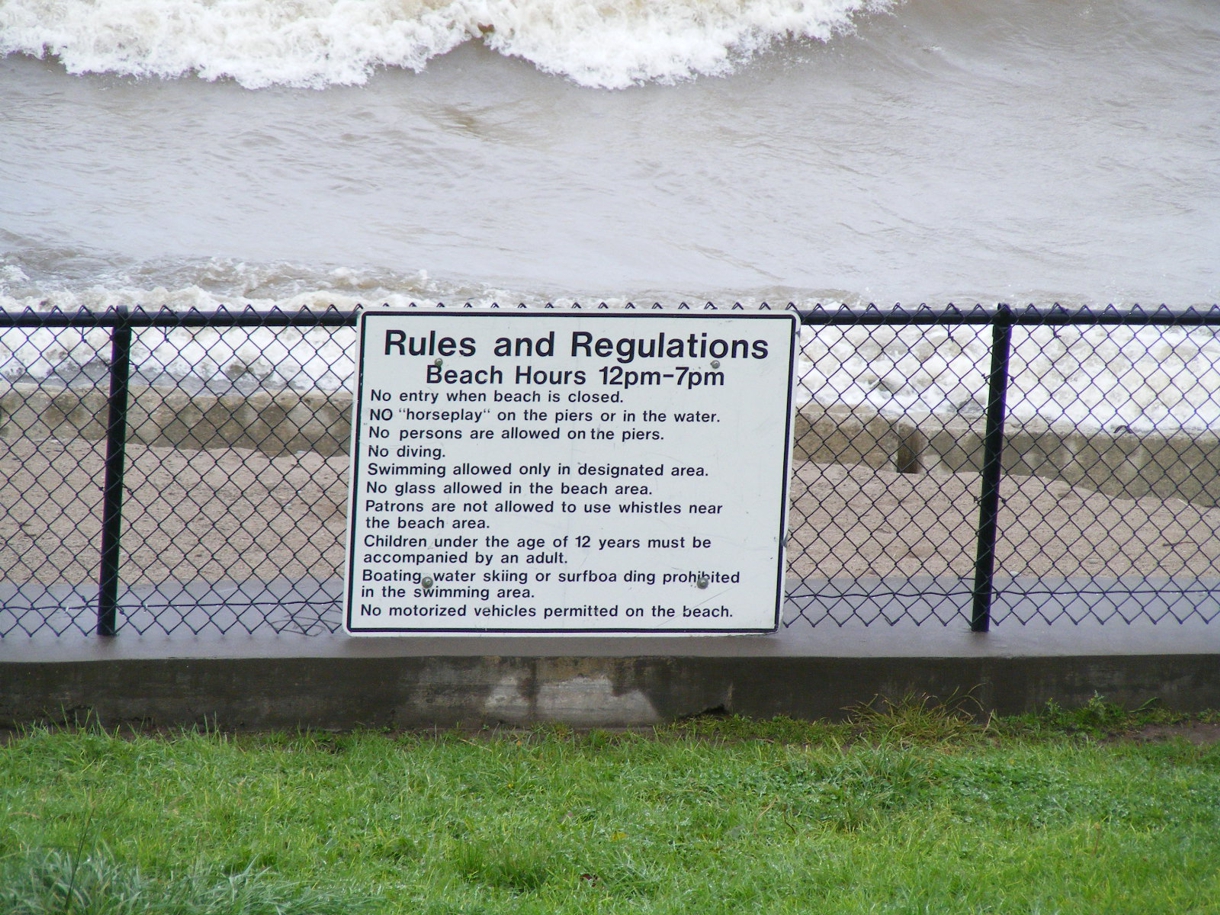 Some rules need no explanation. It is a small beach area inside the fence. October 31, 2021.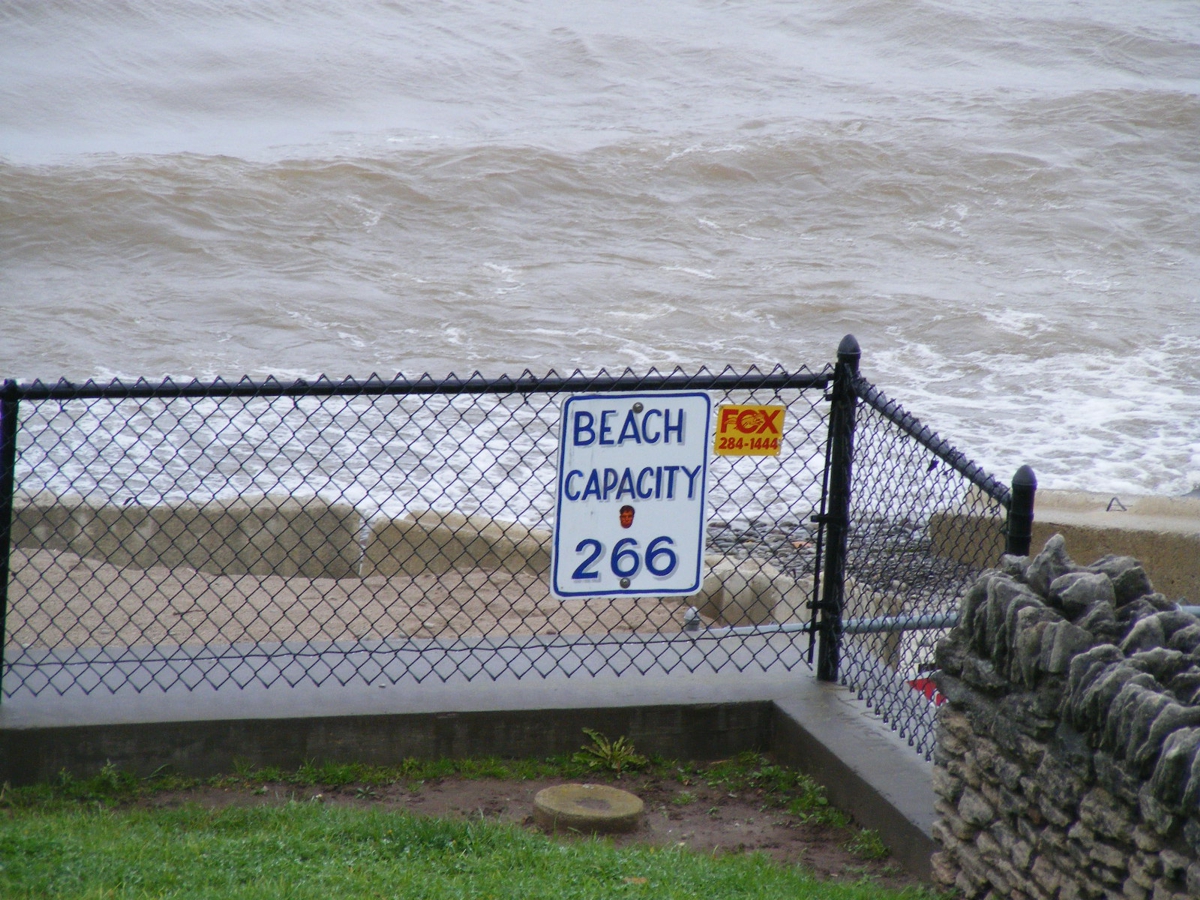 Safety first by staying OFF the pier. The pandemic has its own safety rules. October 31, 2021..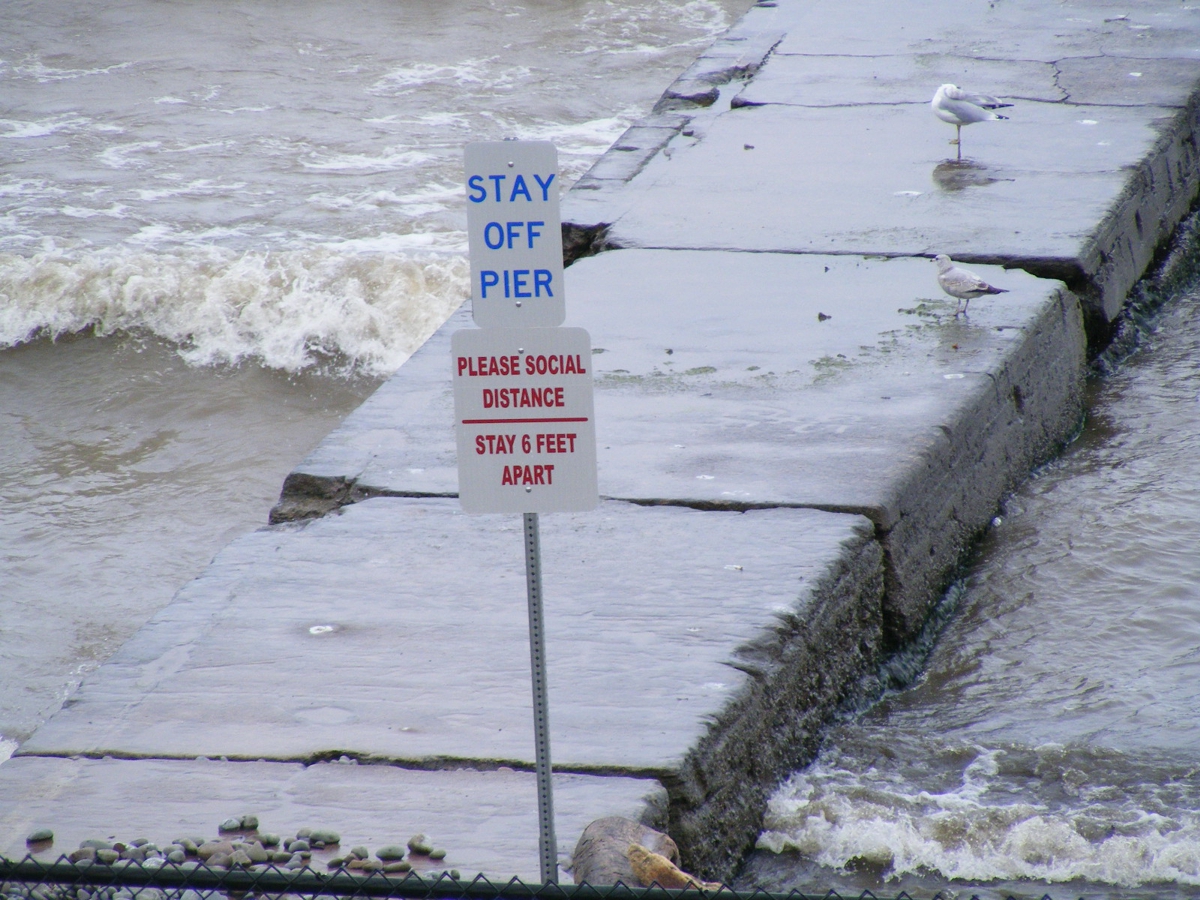 This photo is looking back toward the light house about two blocks west of where I am standing. October 31, 2021.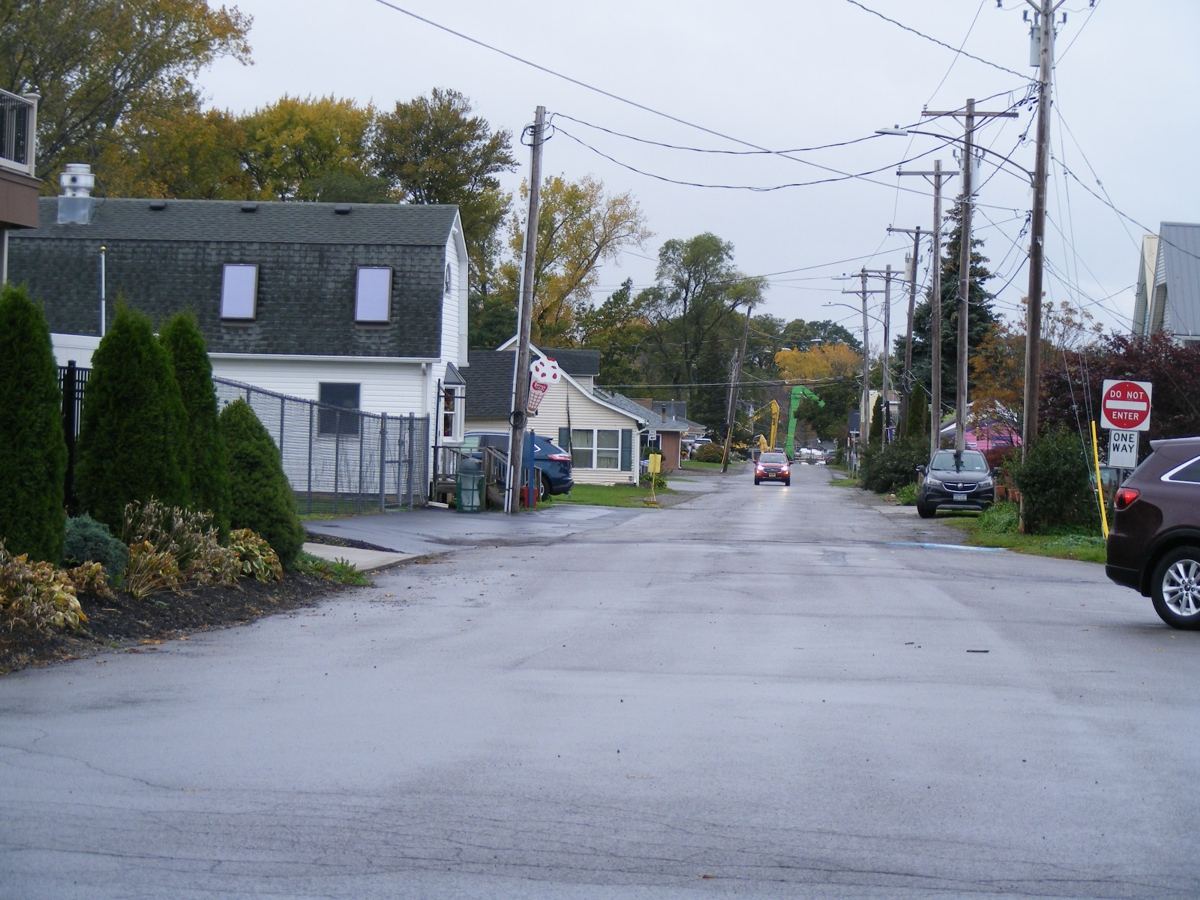 This is the last of my photos taken from the beach at Olcott, NY as we resumed our travel today, October 31, 2021. East Main Street is the intersection at the stop sign seen here.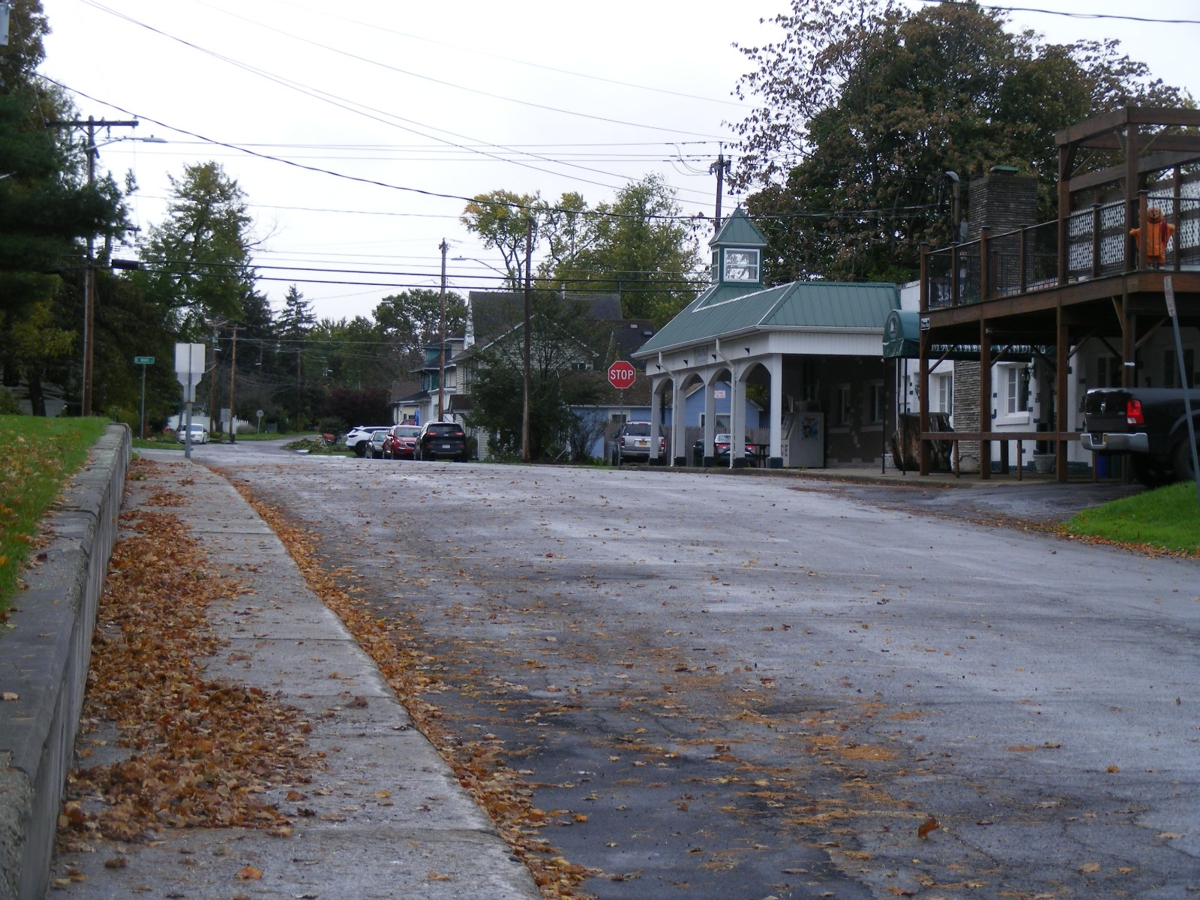 We turned left at East Main Street to discover this public park that is one-quarter mile in length along the beach. It has sheds covering picnic tables along the way to the other end of the park.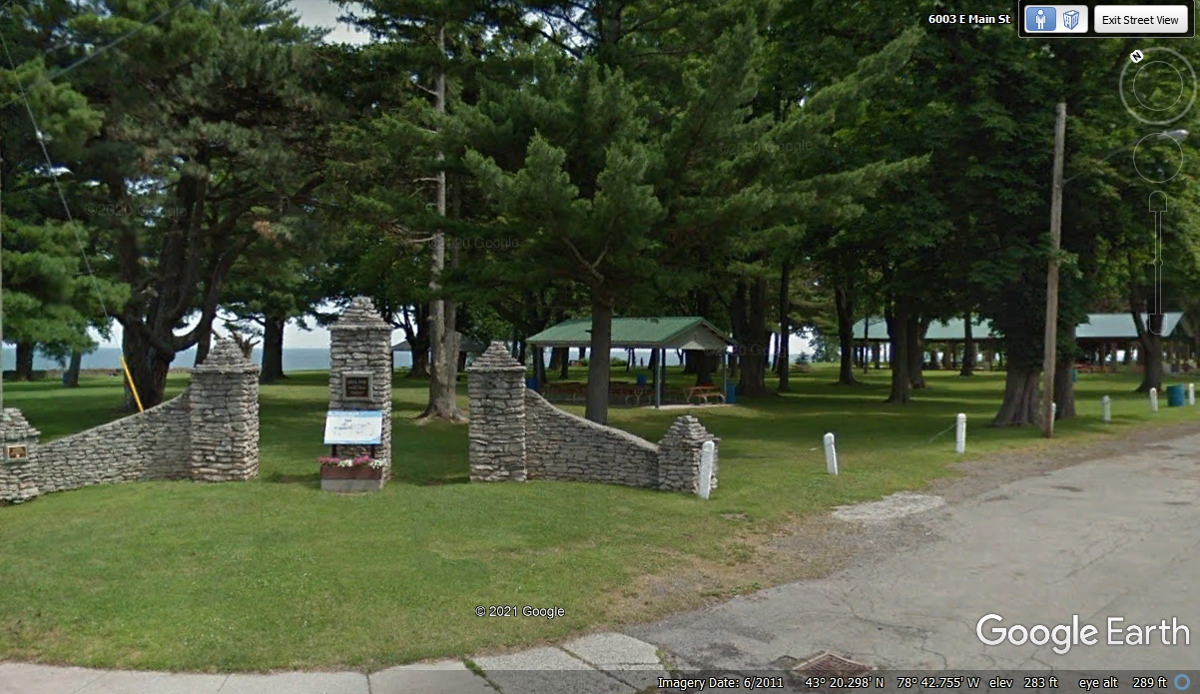 Here is the view of the park just before where we turned to get back on NY route 18. There are plenty of picnic tables near all the shelters all through the park. That green sign at the left of this image is a map of the town of Olcott, NY.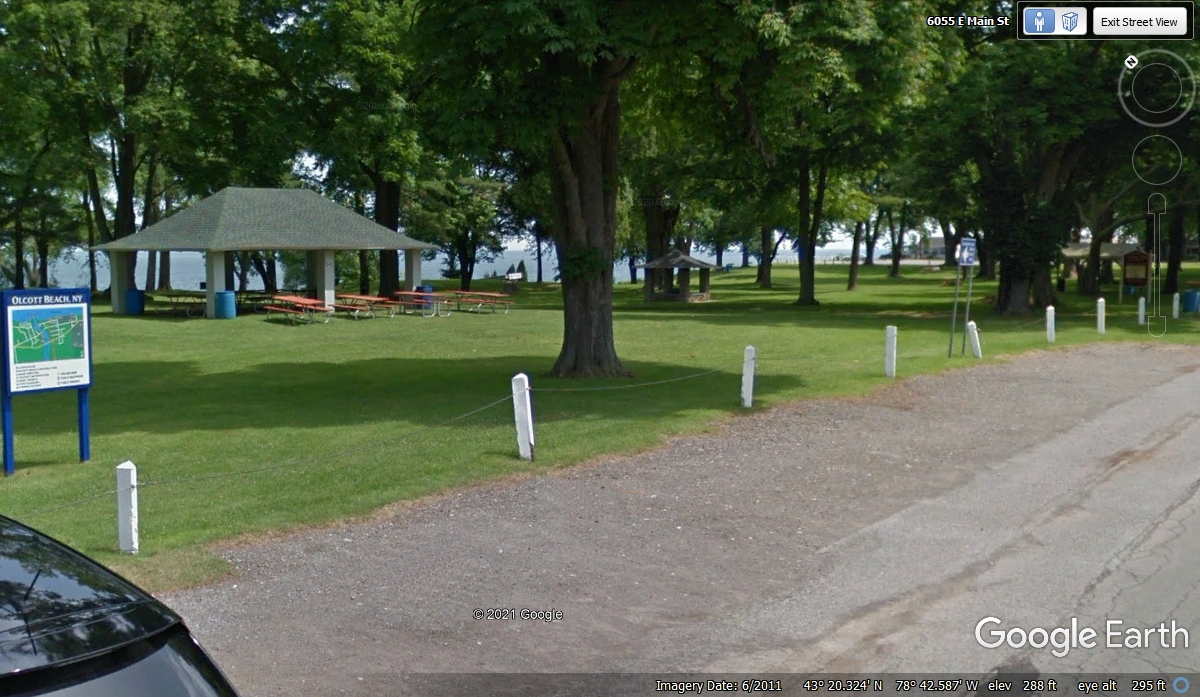 Here is the view heading East on NY route 18.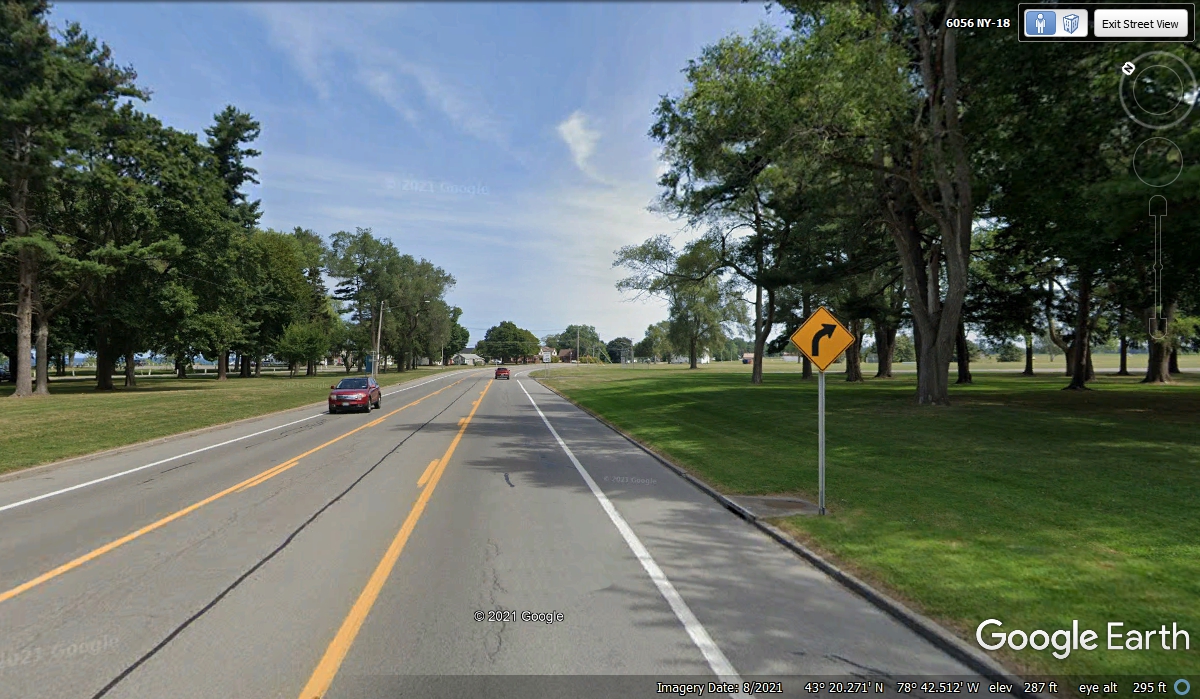 New York route 18 has been gradually moving away from the shoreline of Lake Ontario. By the time NY 18 reached the town of Hilton, NY the route had moved just over 3.5 miles south of Davidson Beach at Lake Ontario, north of Hilton via NY route 259. Counting this turn, NY 18 jogs south two times before heading east to the suburbs of Rochester, NY.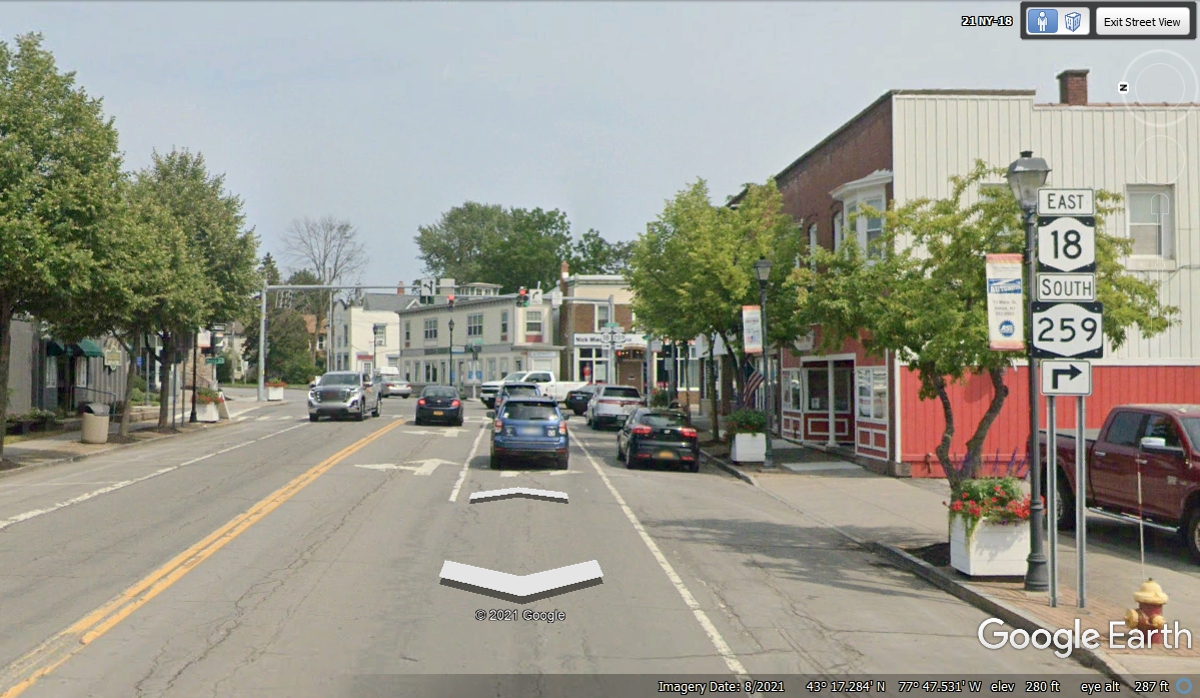 When we reached Interstate 390, the bypass around Rochester, we went south to the next exit which us NY 104. It will take us across the city to the east side and beyond. Our destination for tonight is Watertown, NY. There is still more to see along the way.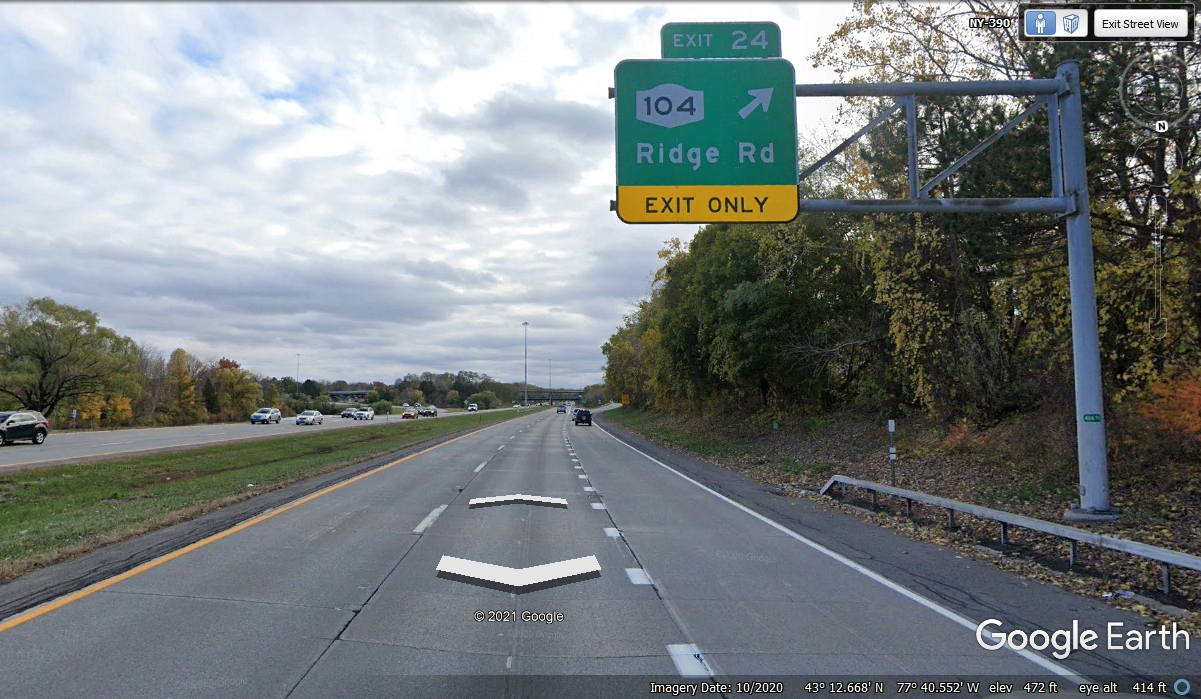 A left turn here takes us through the city to see something of Rochester, NY. It is 12:21 PM as we make this left turn East on NY route 104 going into Rochester, NY.