Wendell Folks Alaska Trip - Page 43.
July 26, 2007: Day 7 - Ken gets to go flying in his "new" airplane with CFI Terry in the right seat providing dual-instruction needed by Ken for his aviation insurance coverage. And yet another "first for Wendell" today as he gets to ride in the back seat of the Cessna 182 for the very first time. Think about this, he owned this airplane for 20 years and never rode in the back seat! And wouldn't you know it, there is a traffic jam to get on the runway. The guys had to wait for about eight minutes before they were given takeoff clearance at 10:56 AM local time.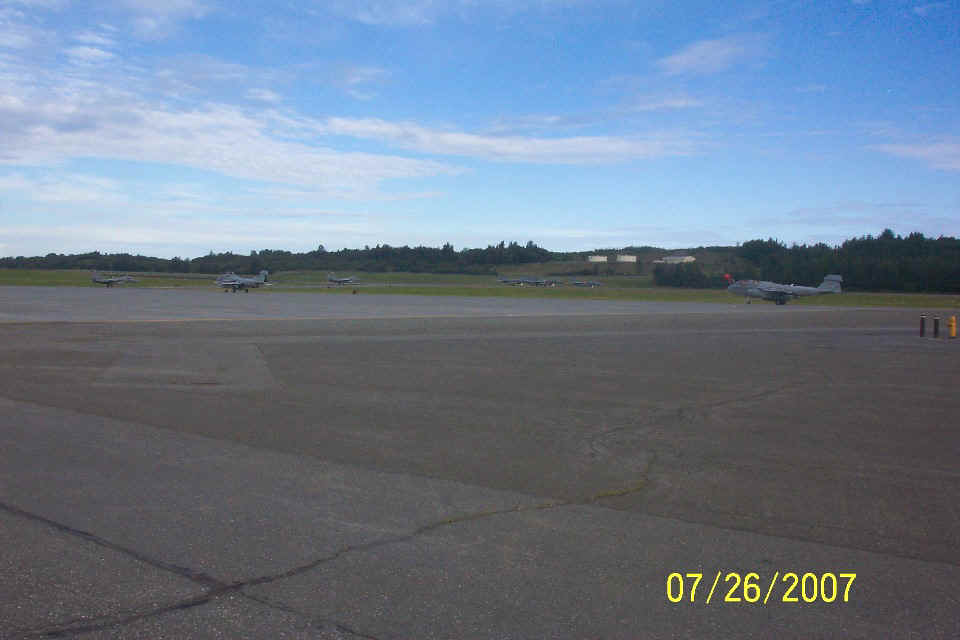 Today's flight gets the guys out of town to go fishing near Kenai, Alaska. I pulled this image from my copy of Street Atlas USA 2007 with the GPS ground track overlay on the map.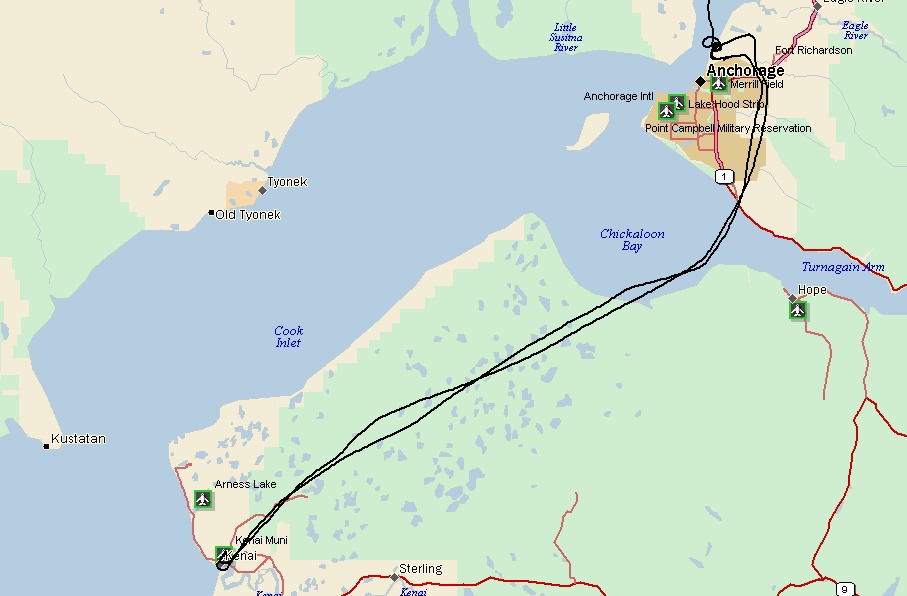 Wendell took this photo from the back seat at 11:00 AM as they fly around the east side of Anchorage. The view out the side window tells why the city has not expanded in this direction. They are flying south at this time. Ken is enjoying his first flight after purchasing the airplane.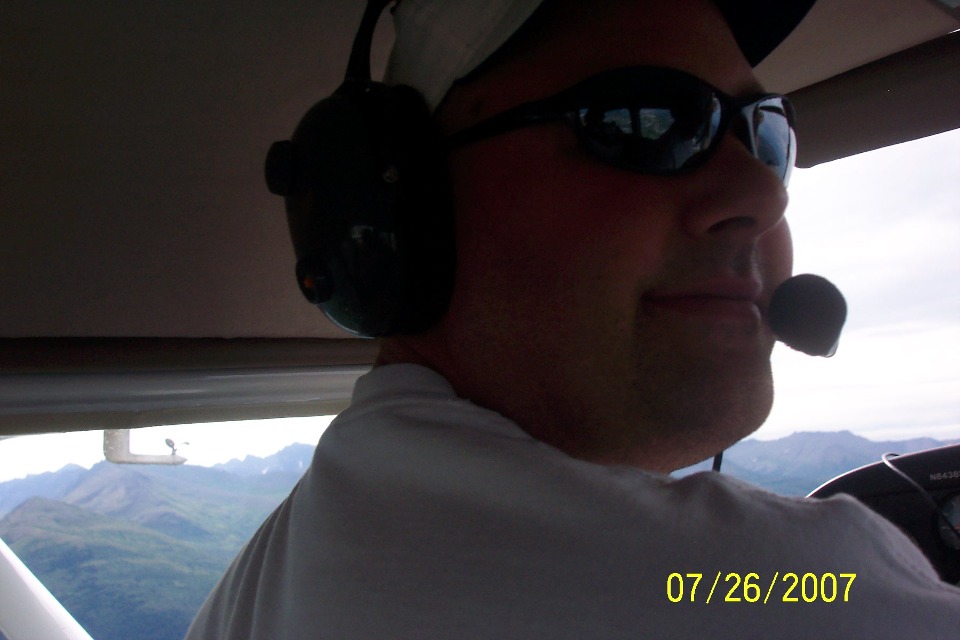 Here is the view of Anchorage and beyond out the other side of the airplane. Anchorage International Airport is at the extreme right edge of the photo at the north end of the Cook Inlet from the Gulf of Alaska.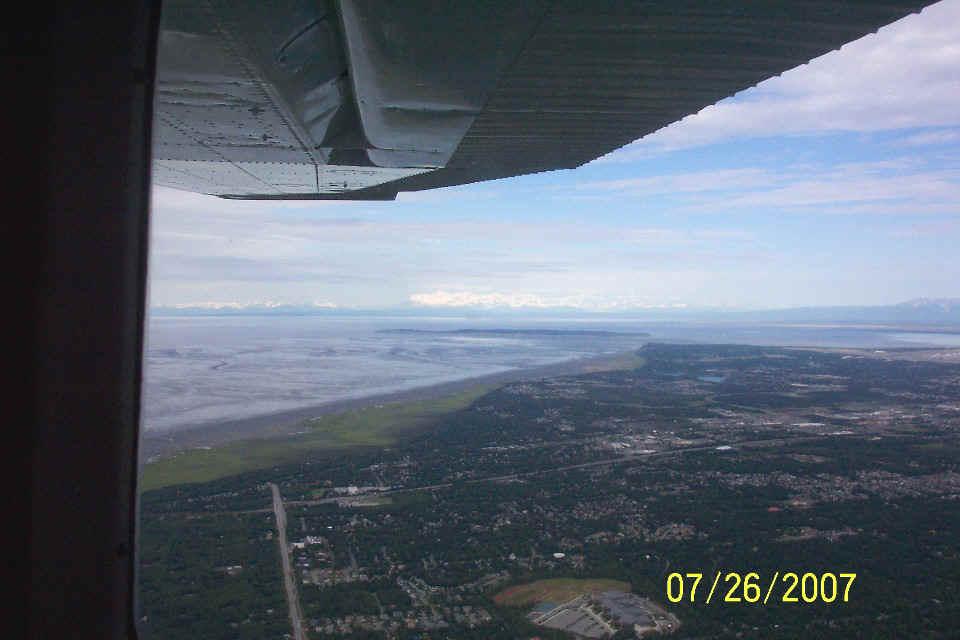 Terry is sitting in the right seat up front and took this telephoto picture of the mountains on the west side of Cook Inlet.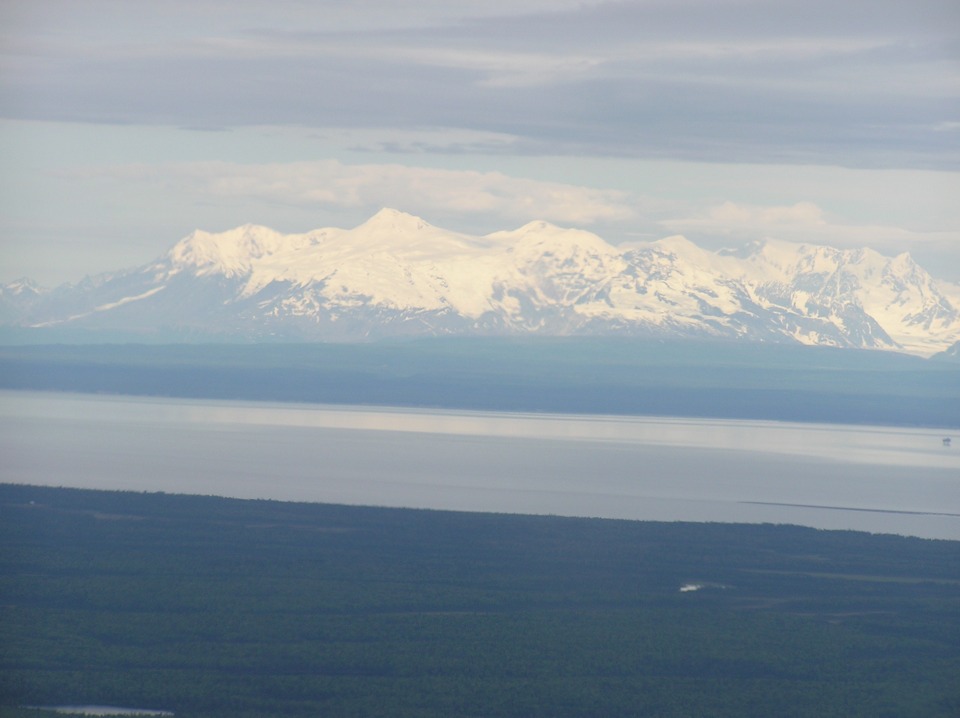 Wendell asked Terry to get a shot with his camera to be clear of the wing and wing strut for this photo.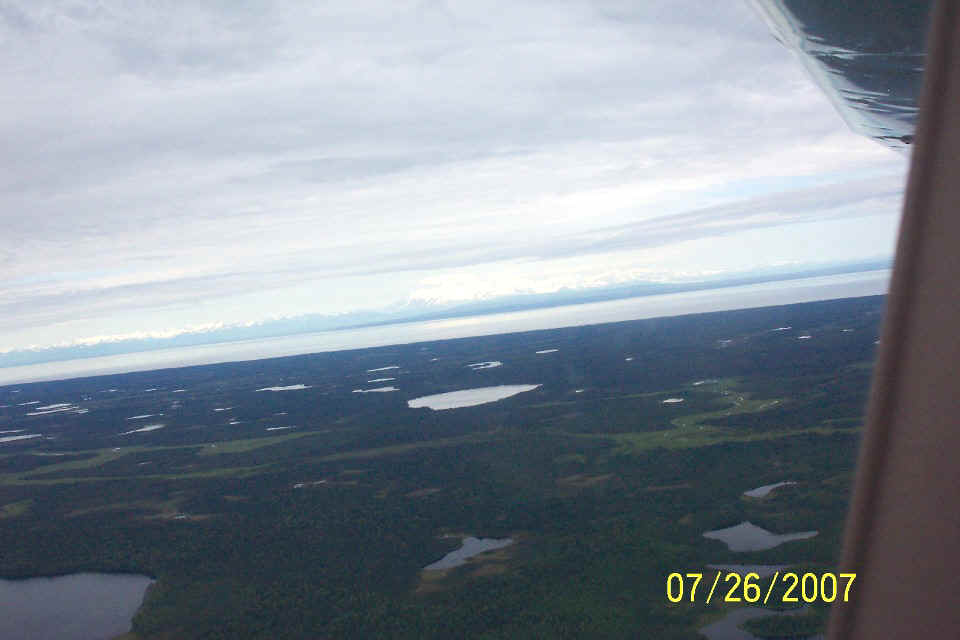 Terry continues to take photos, this time without the zoom lens feature to give the "big picture" of the area. This area south of Anchorage is flat land with mountains to the east and on the west side of the Cook Inlet.