October/November 2021 Vacation Day 11 · · PAGE 36.
November 5, 2021: Friday is the day we go into Pennsylvania to show Linda where I call on my best customer. We have been invited to celebrate the 50th Anniversary of their business which is tomorrow, November 6, 2021. Our travels for today began at 9:52 AM as we departed the Vineland, NJ Days Inn heading west over to NJ route 55 going up to US 322 West.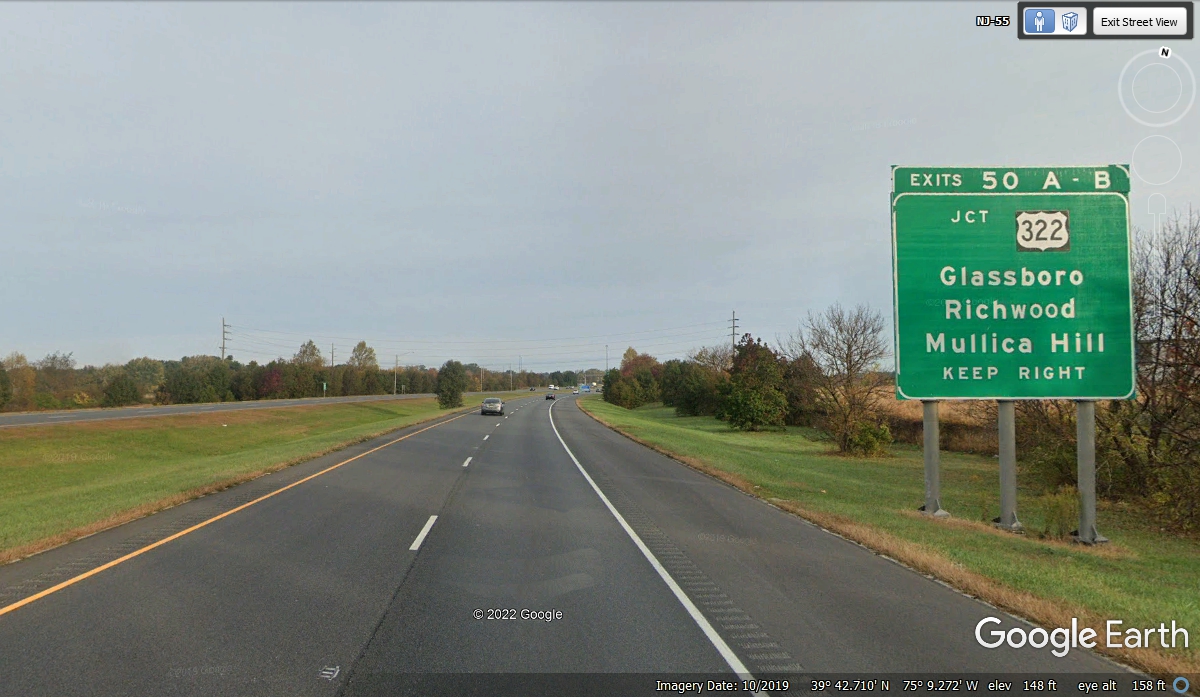 This is the first intersection west of NJ 55 on US 322. The road is four lanes but not divided as seen below.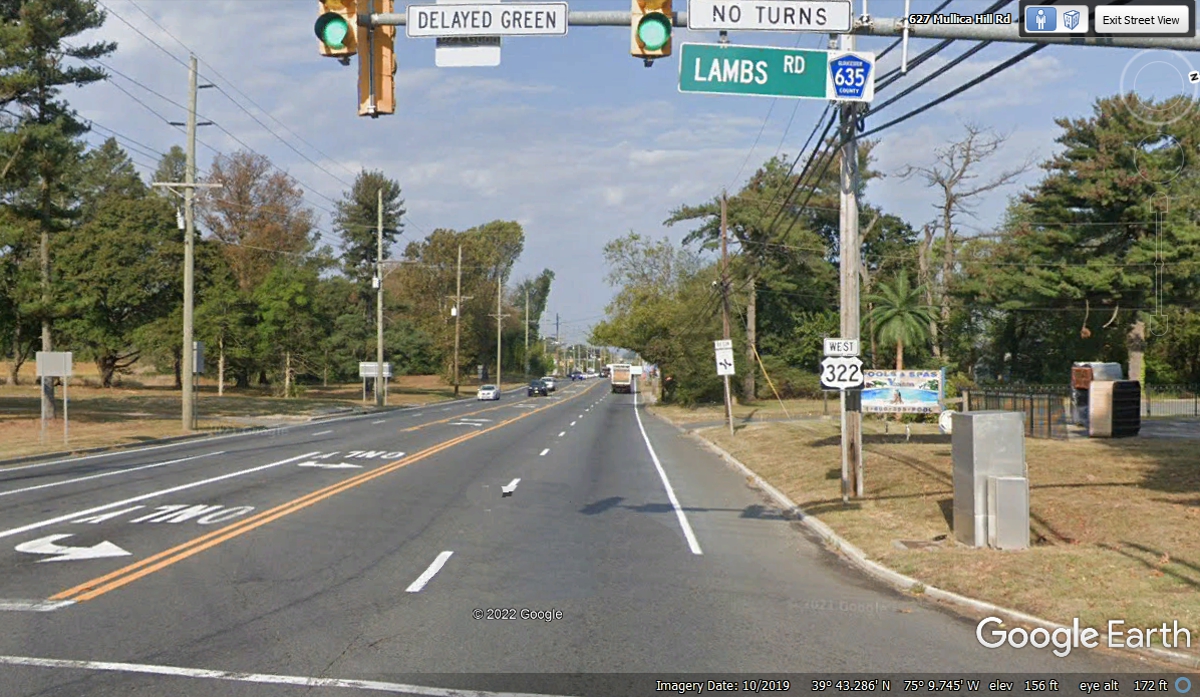 This is the bypass around the town of Mullica Hill. US Route 322 is heading for the Commodore Barry toll bridge across the Delaware River into Pennsylvania. There is plenty of farmland along this route which has two lanes and some 3-lane locations at intersections like this one below.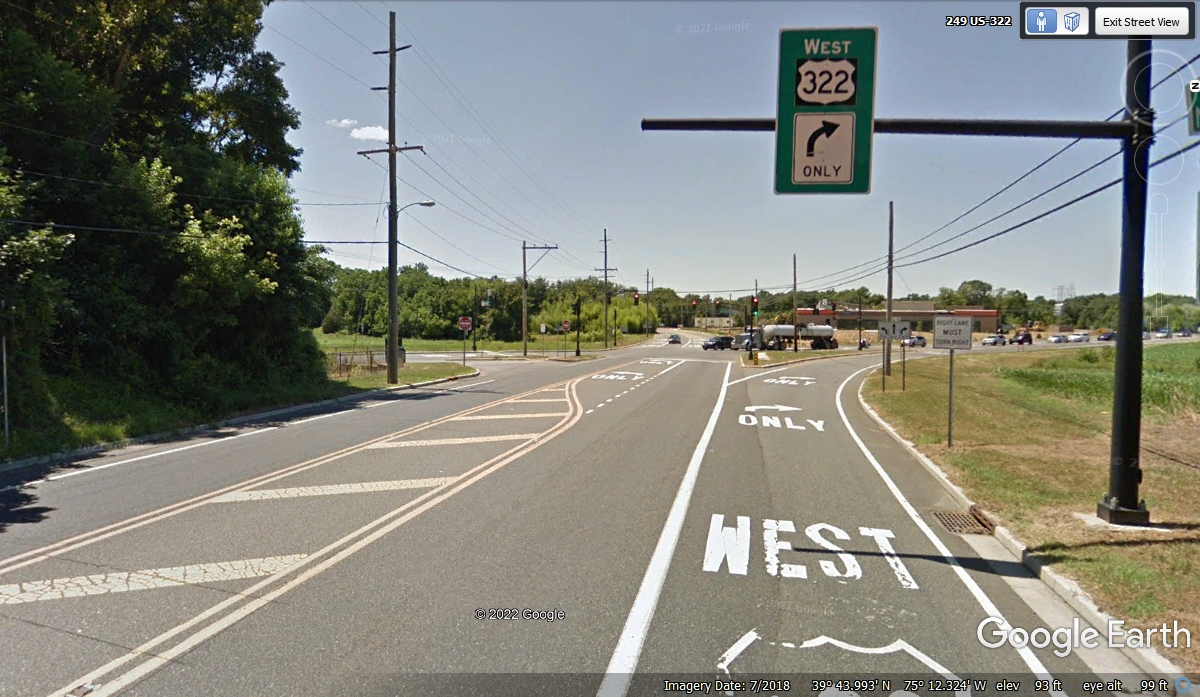 We pass by the New Jersey Turnpike, Interstate 295, and US 130 before entering the toll barrier for the toll bridge to cross the Delaware River.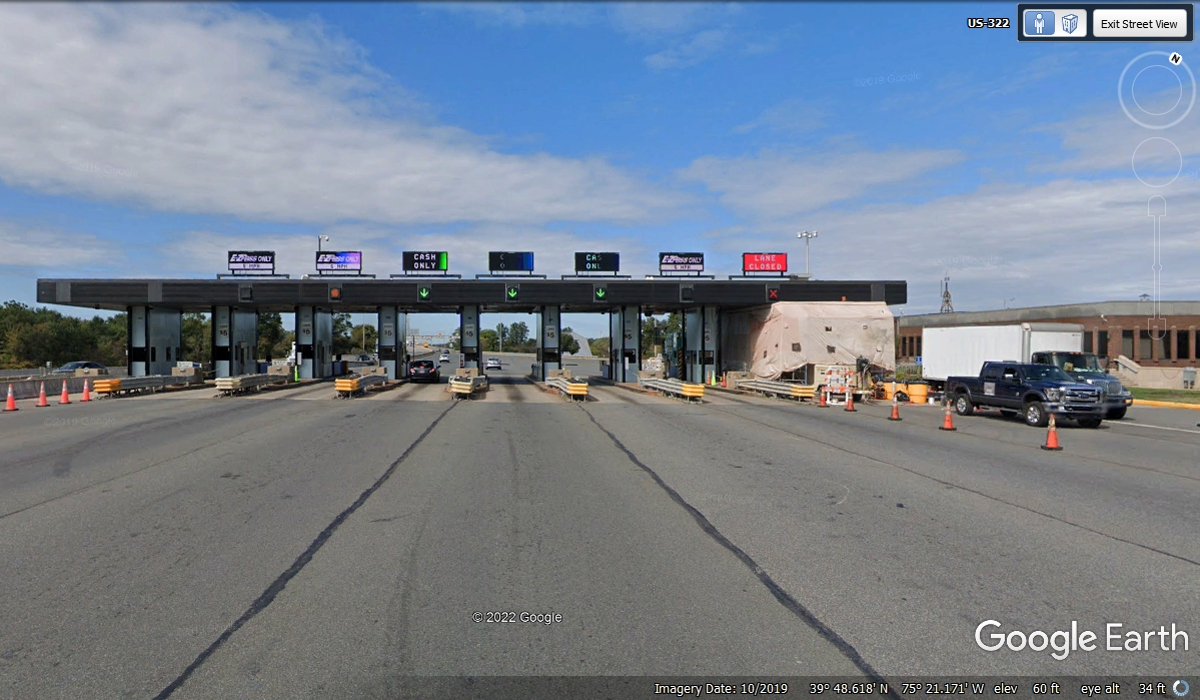 Here is the truss bridge from the New Jersey side going over the river to I-95 in Pennsylvania.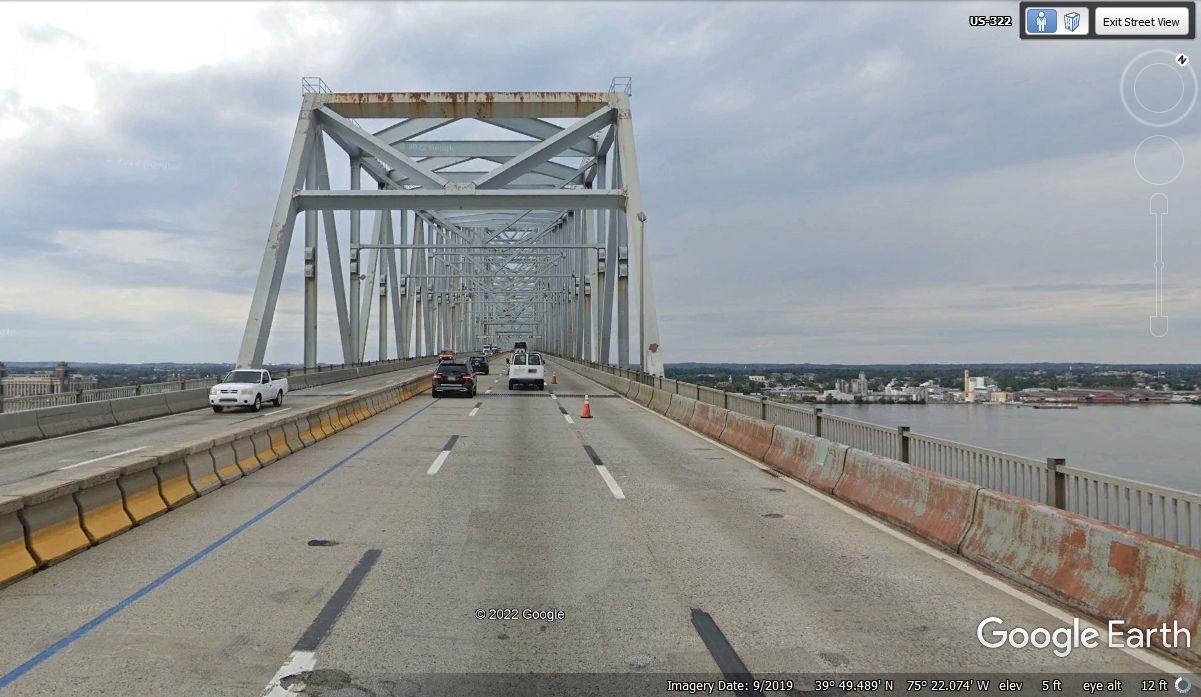 Welcome to Pennsylvania Again
The bridge is behind us as we turn north on I-95 to go the short distance to I-476 that will bypass the city of Philadelphia on the west side. We passed this way at 10:48 AM. I used the word "AGAIN" in the title above as we passed through a part of Pennsylvania when we met the fishermen at Lake Erie a few days ago.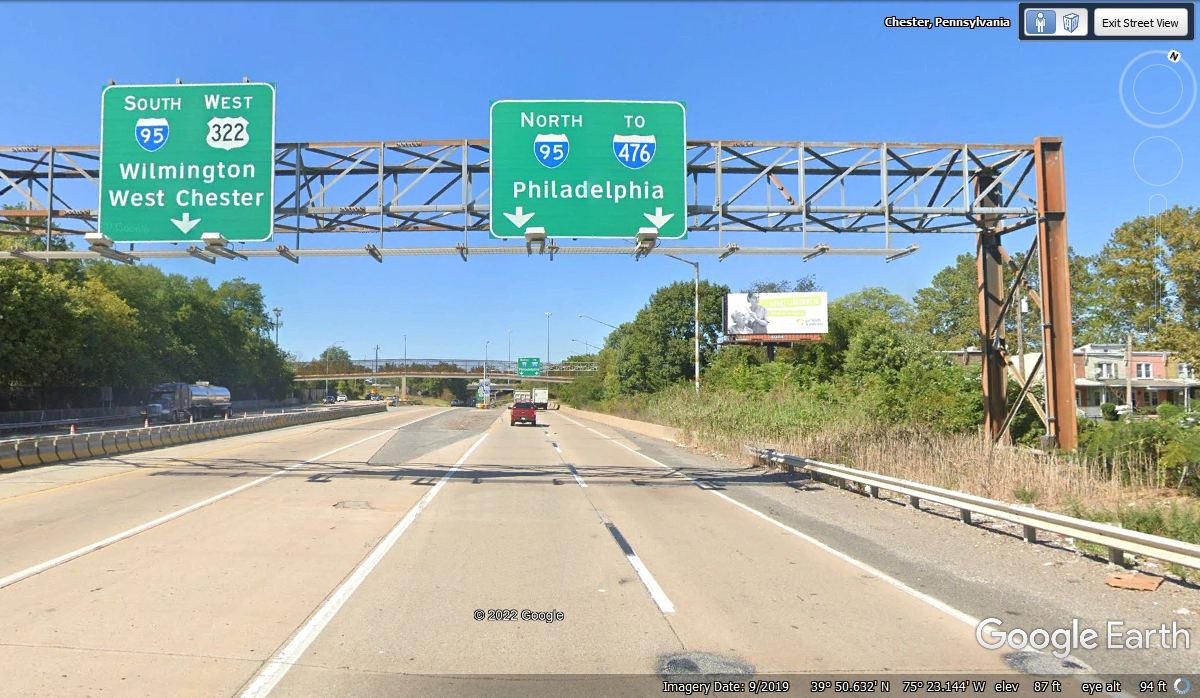 It is less that 2.5 miles from the toll bridge to this exit from I-95 where I-476 begins and heads inland away from the Delaware River.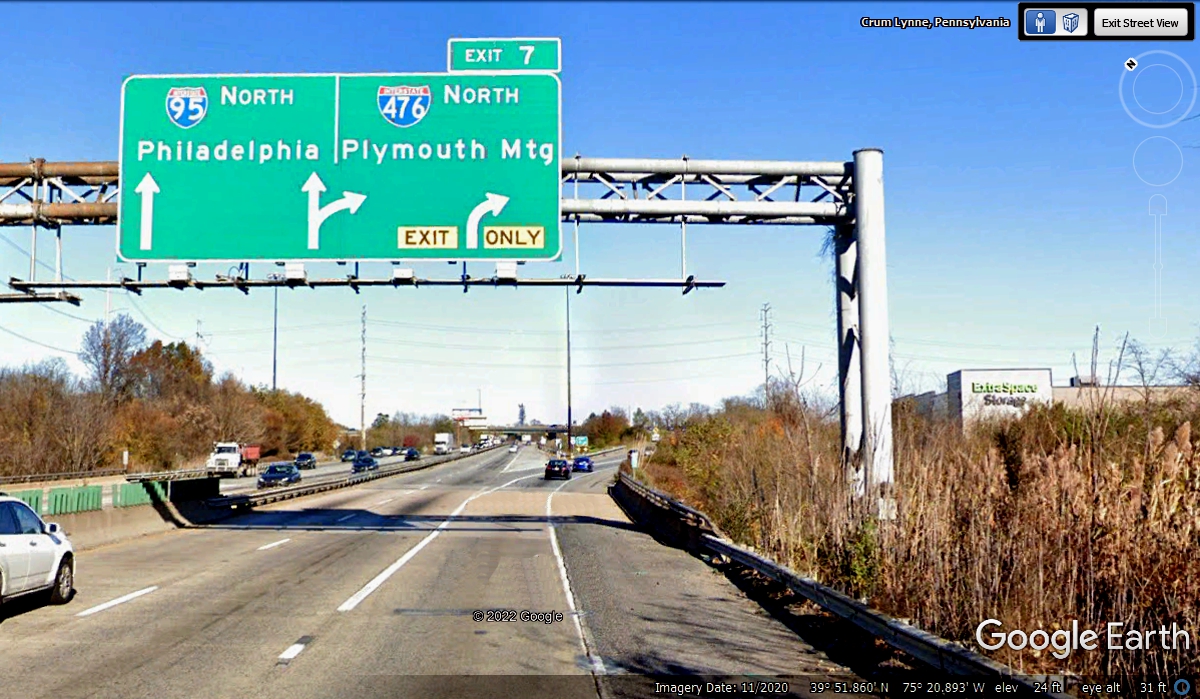 This is the last exit on I-476 to avoid the toll roads. There is another exit from this ramp and a through path to Plymouth Meeting which is the route we take there.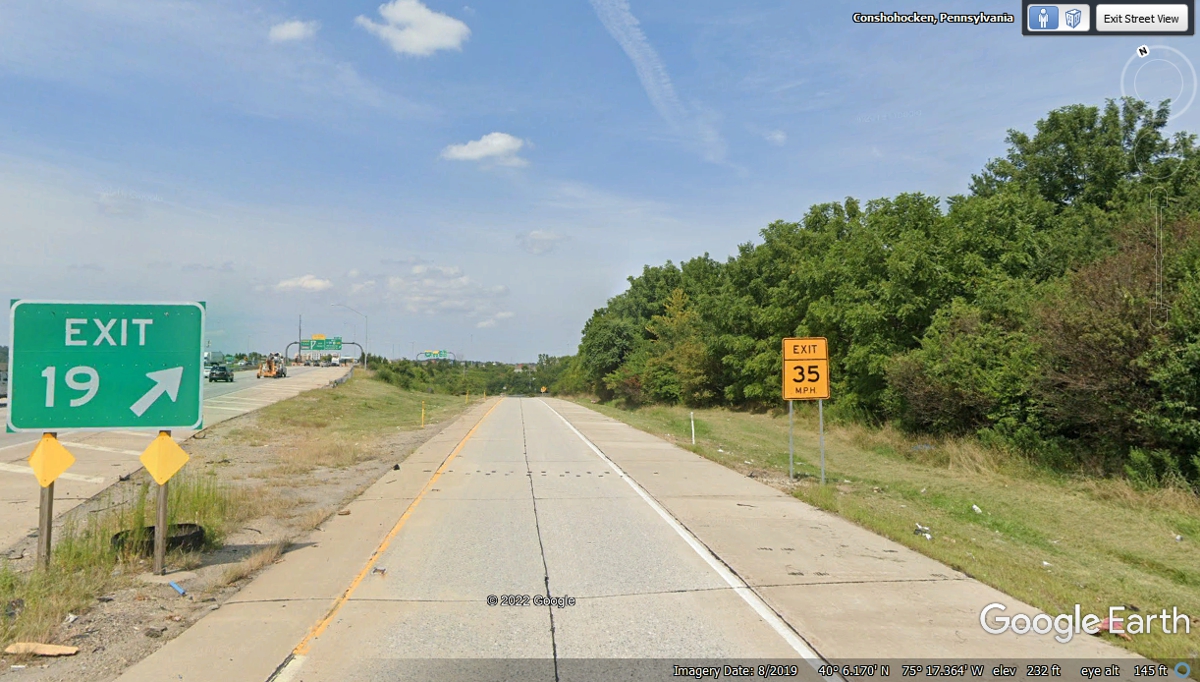 Plymouth Road is our next turn ahead.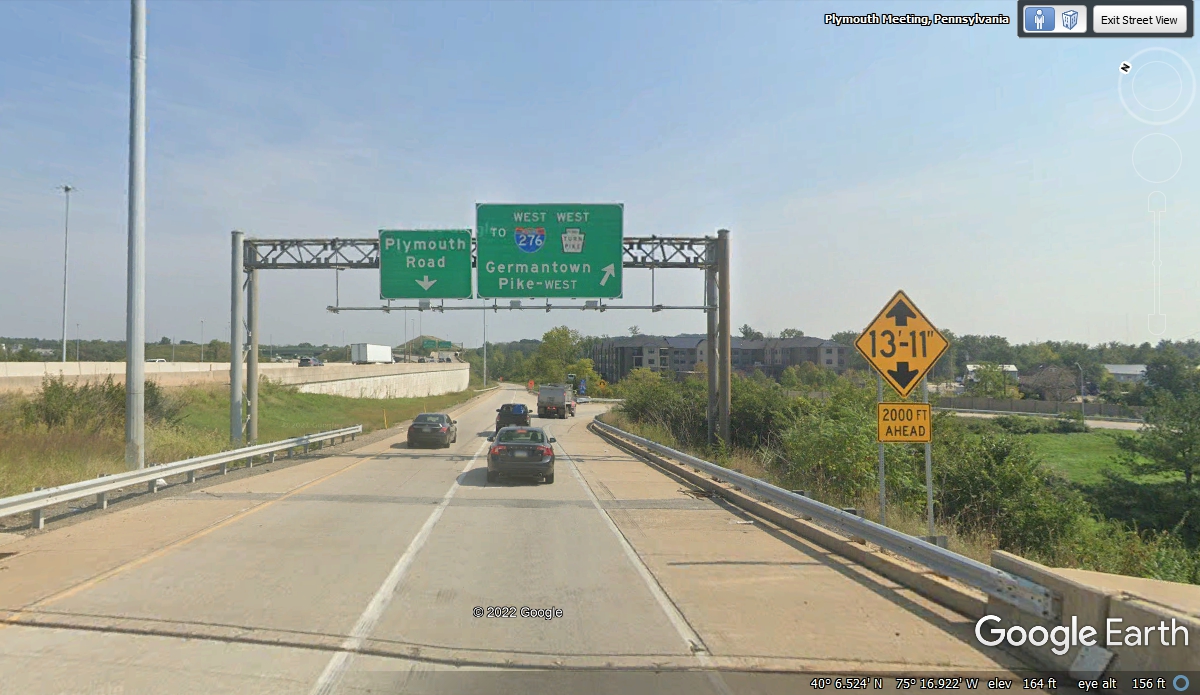 Here is the end of the ramp after leaving I-476 without paying any toll. Turn right here to get to Butler Pike and continue northeast on surface roads.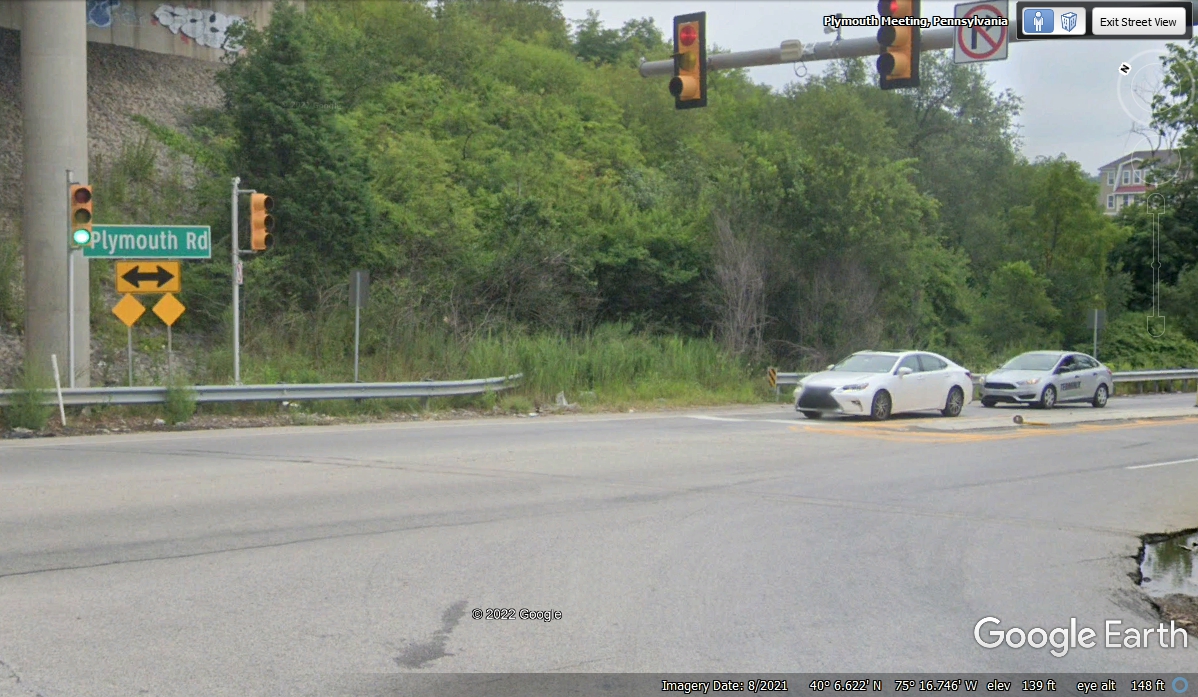 Plymouth Road climbs a hill going past apartment buildings on the way to Butler Pike.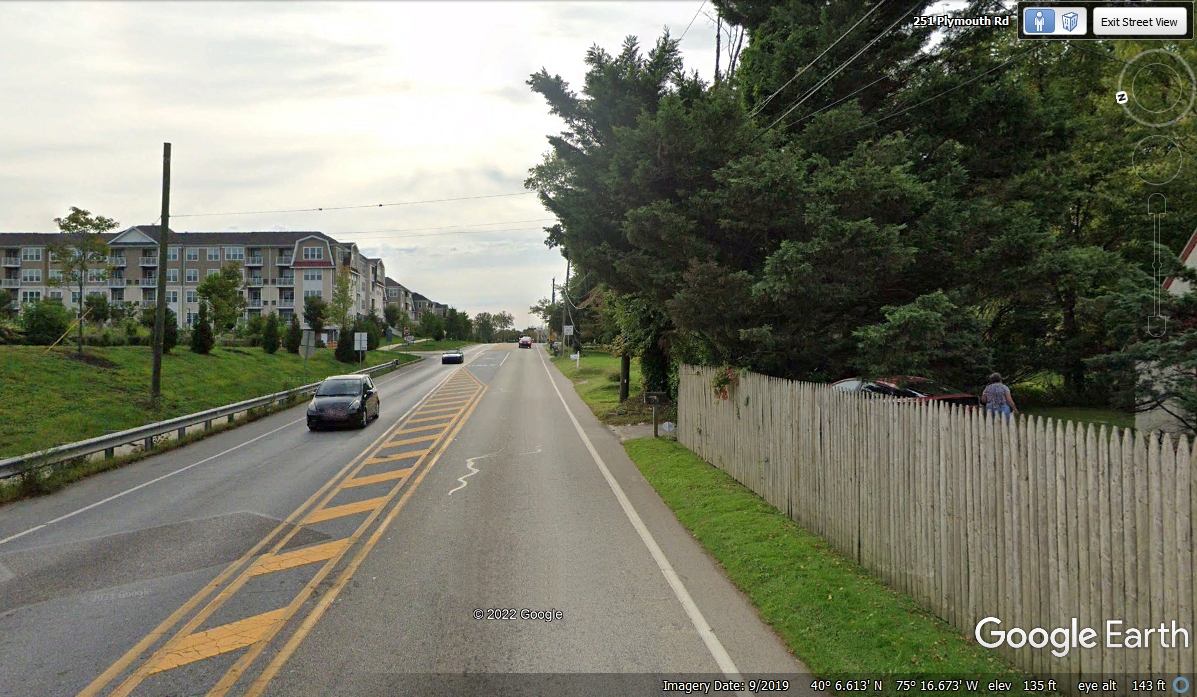 Turning LEFT here continues northeast on surface streets to my largest customer in Horsham, PA.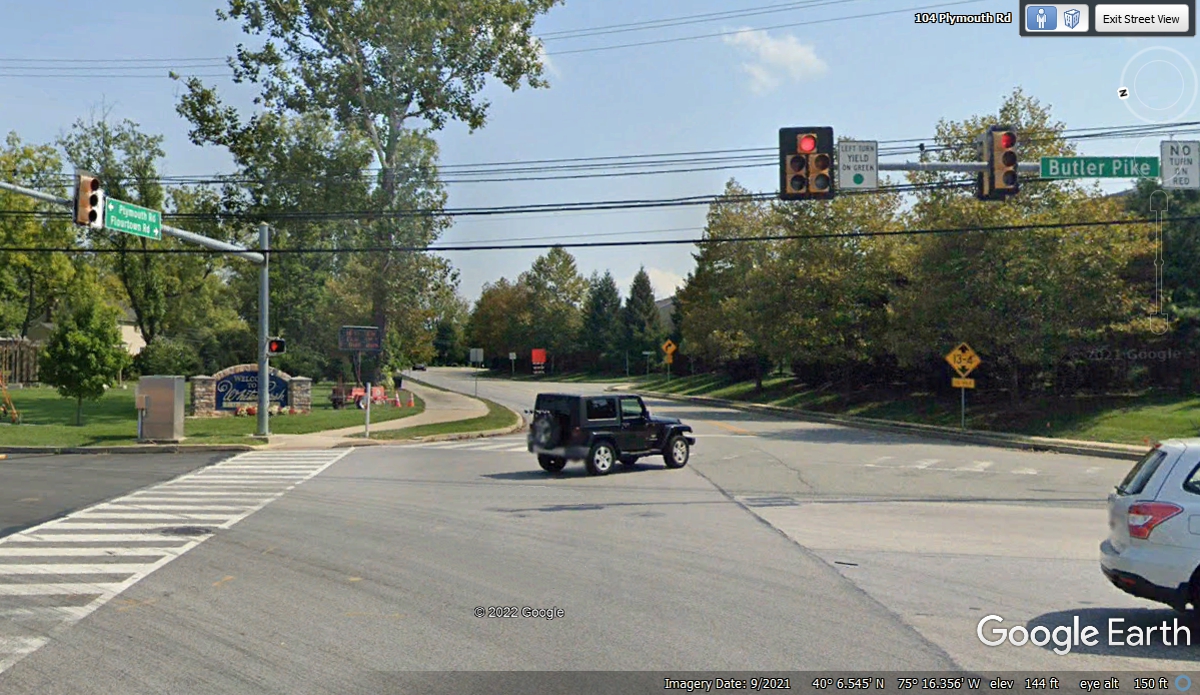 Butler Pike is just under 8.5 miles in length. It has different types of land use and a town along the way to the northern end. I find it an easy way to avoid heavy traffic in this area when I come this way on business..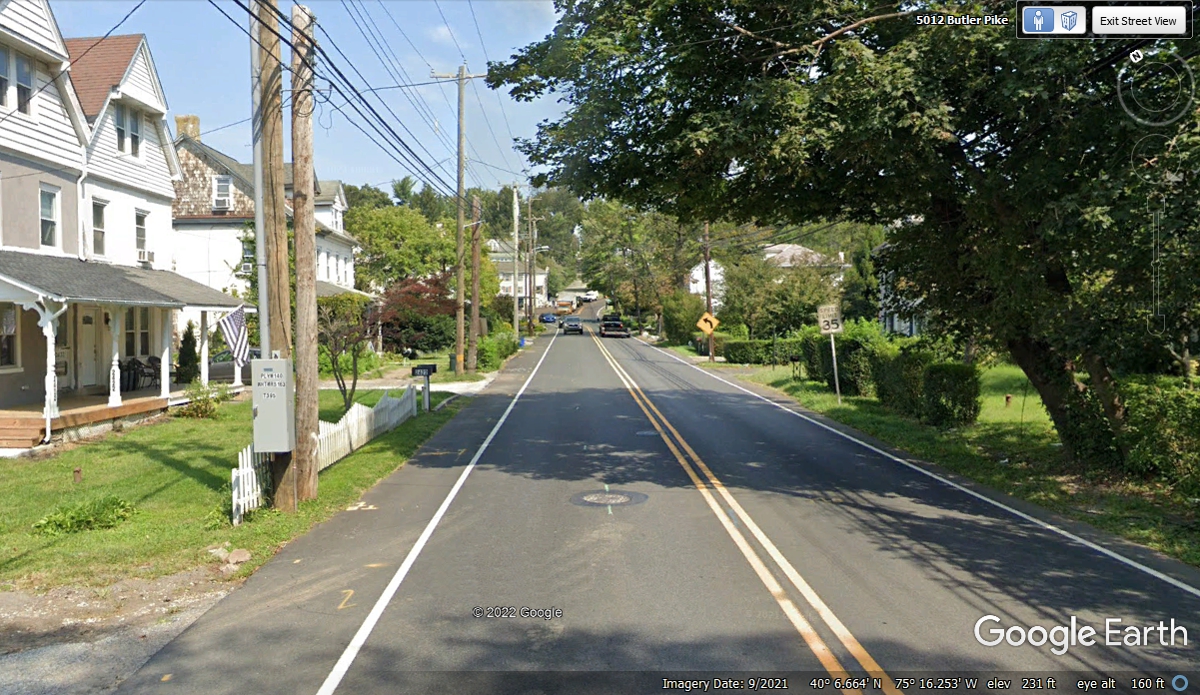 This is the first time I have looked at Butler Pike and the surrounding areas with an aerial perspective. I was very surprised to see the plowed fields for farming.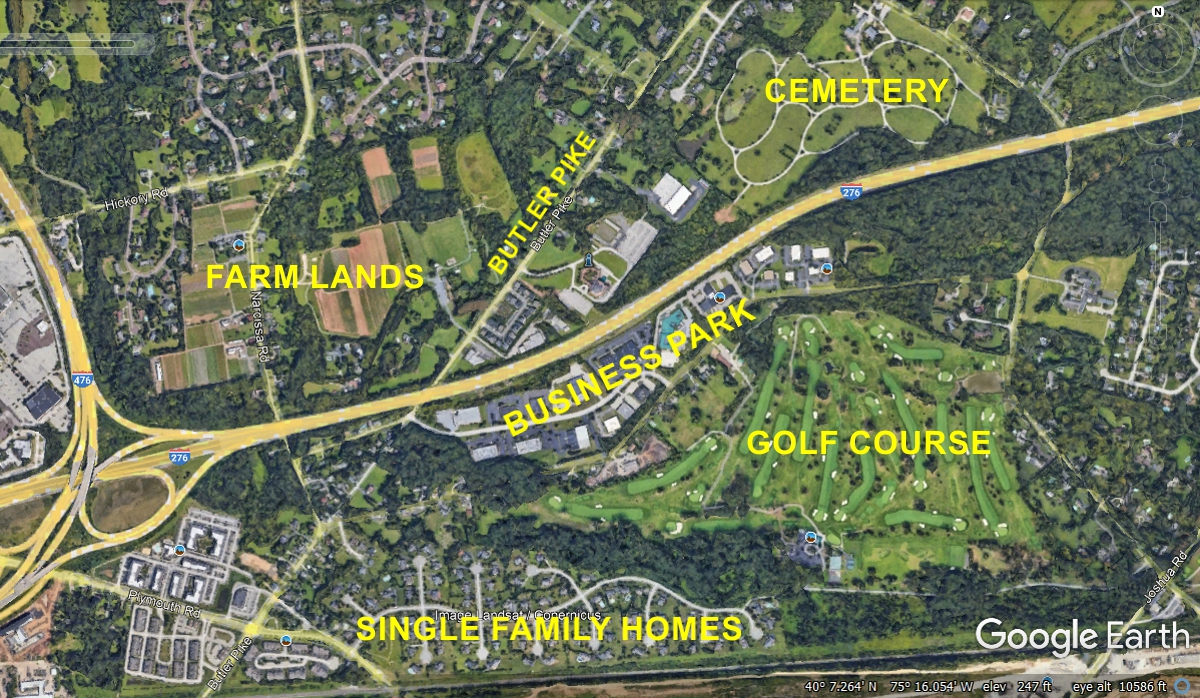 These are single-family homes with a double garage, most have second story rooms.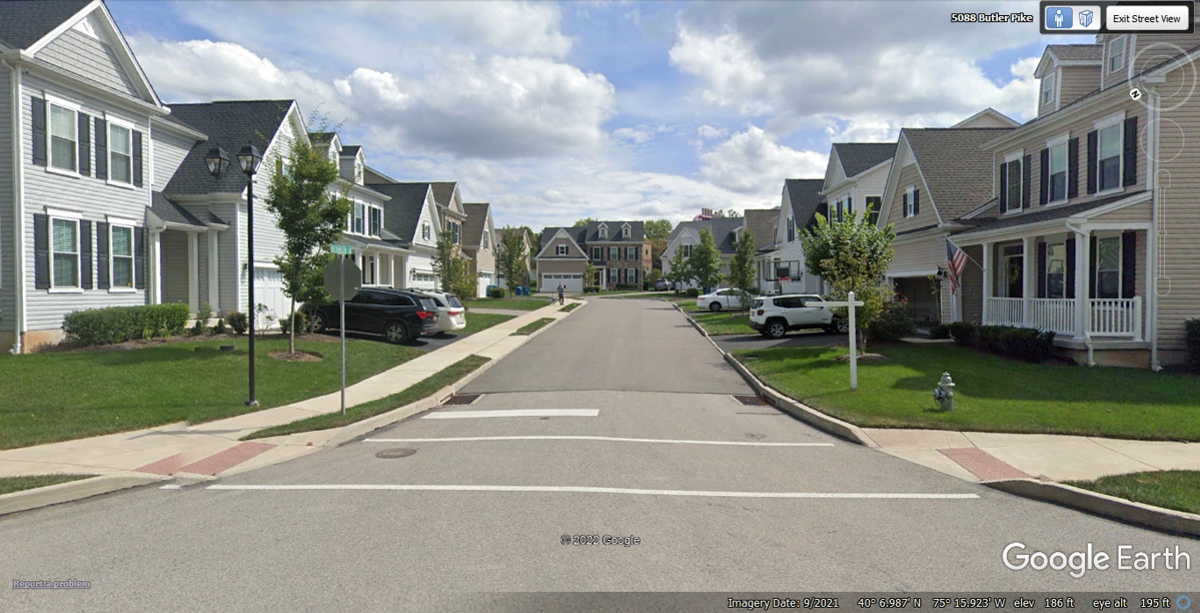 Much of Butler Pike is lined with trees that give it a comfortable "feel" most of the way along this route.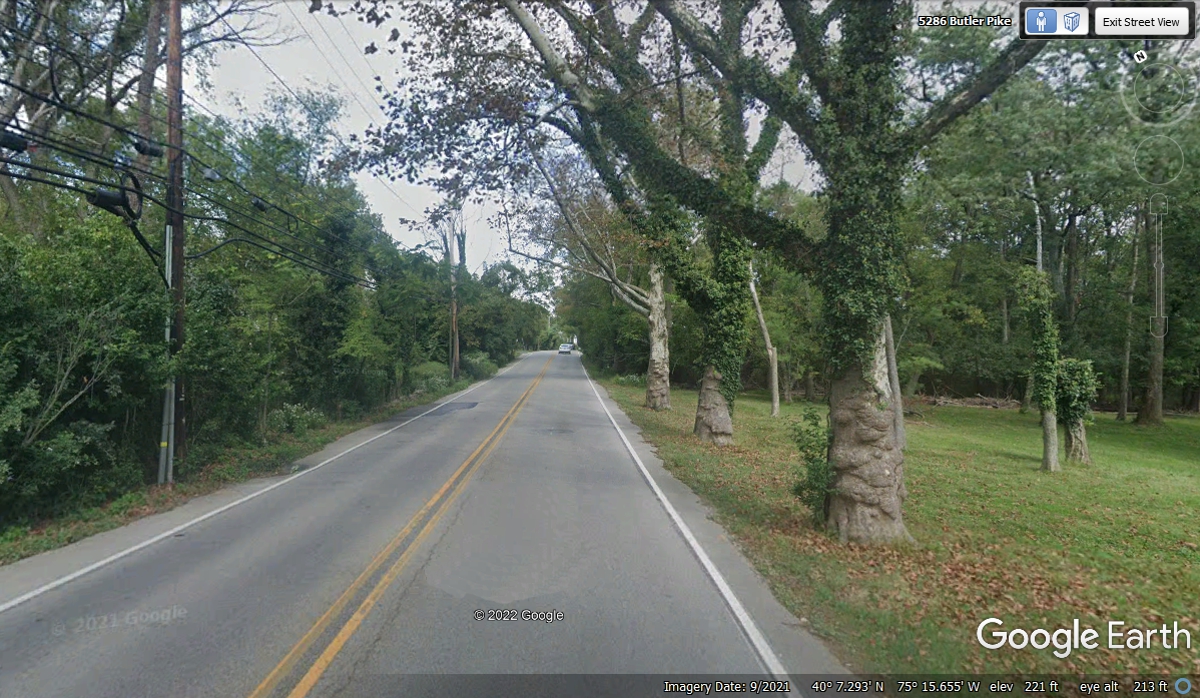 The Borough of AMBLER is the first place along Butler Pike that looks like a town in any state other than Pennsylvania. A lot of places are called townships. I suppose it has to do with the level of local government.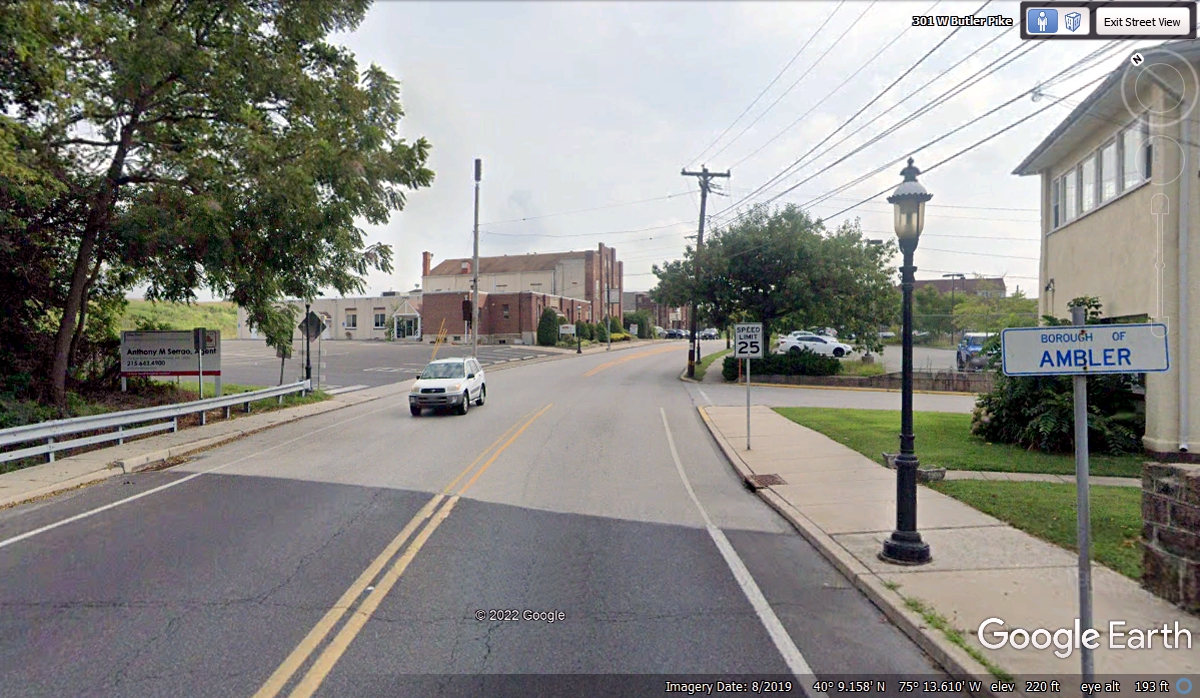 This commuter train station is located at the south side of a business district of Ambler, PA. The wires over the tracks indicate electric locomotives pull these passenger trains. The Southeastern Pennsylvania Transportation Authority (SEPTA) operates these trains into the Philadelphia inner city.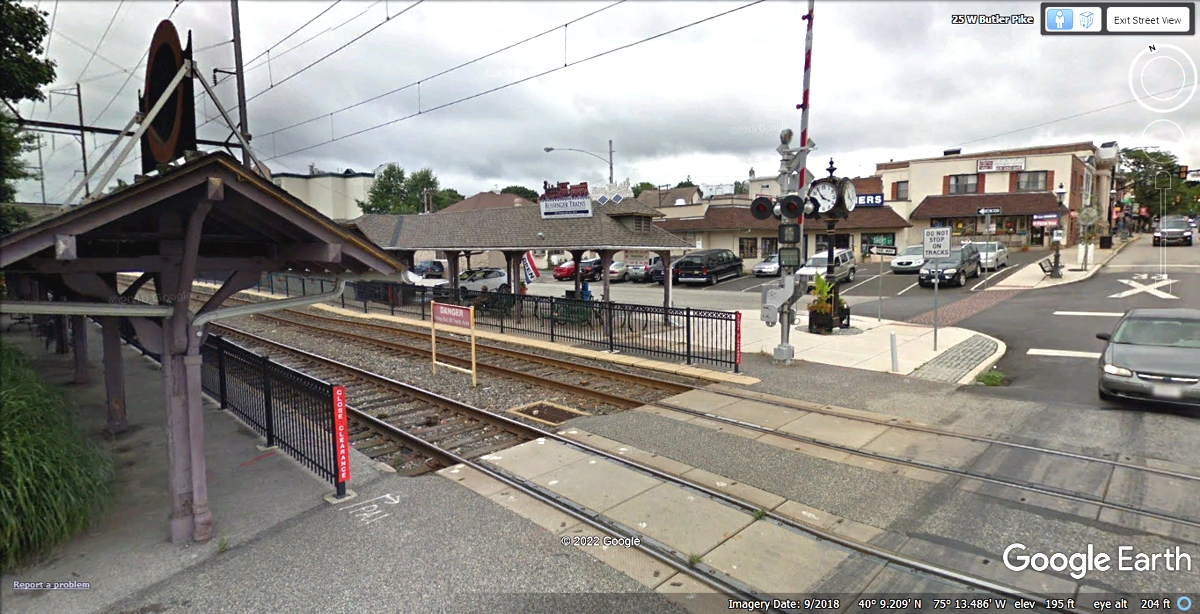 Here is the view looking north from the train station to a classic old town, Ambler, PA.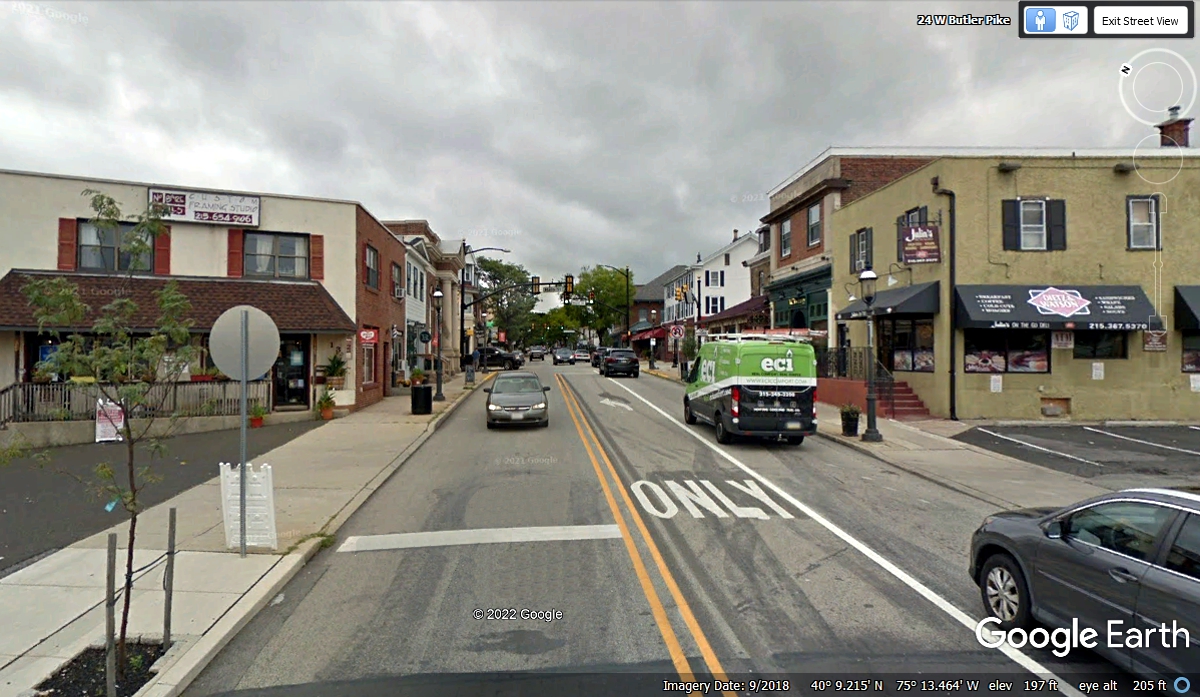 The Ambler Theater is a classic old movie house that has evolved over the years. Here is their web site LINK to get more information.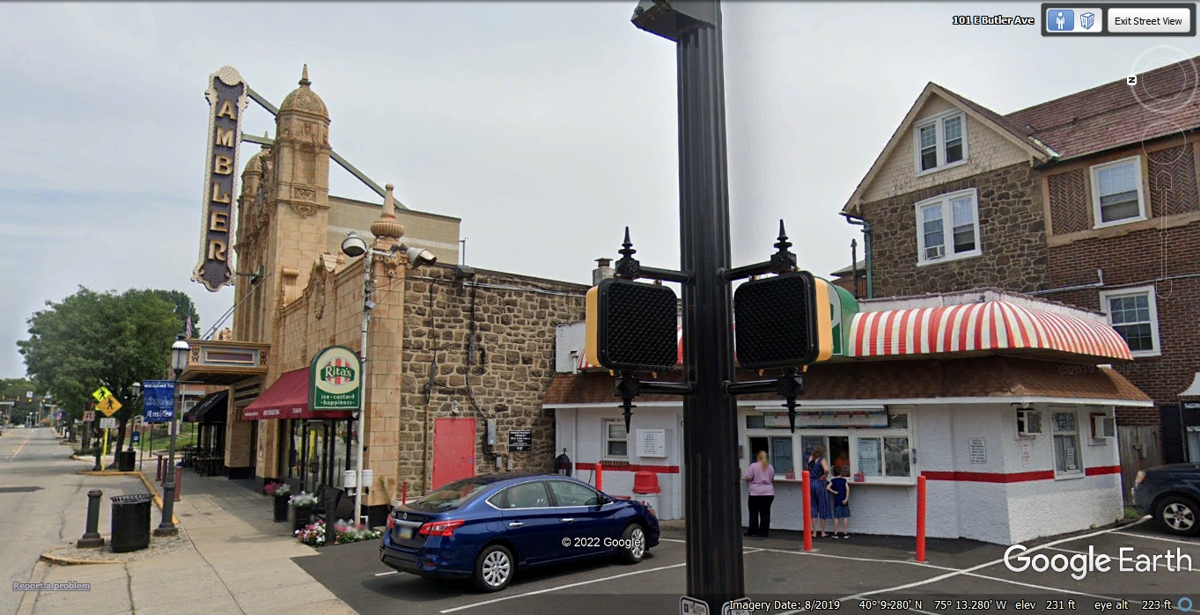 Leaving Ambler going north shows how this end of town mingles pockets of homes and business areas That Keyboard Fence at the bottom right corner of the image below is for Ambler Music, a place that gives lessons to play musical instruments. http://www.amblermusic.com/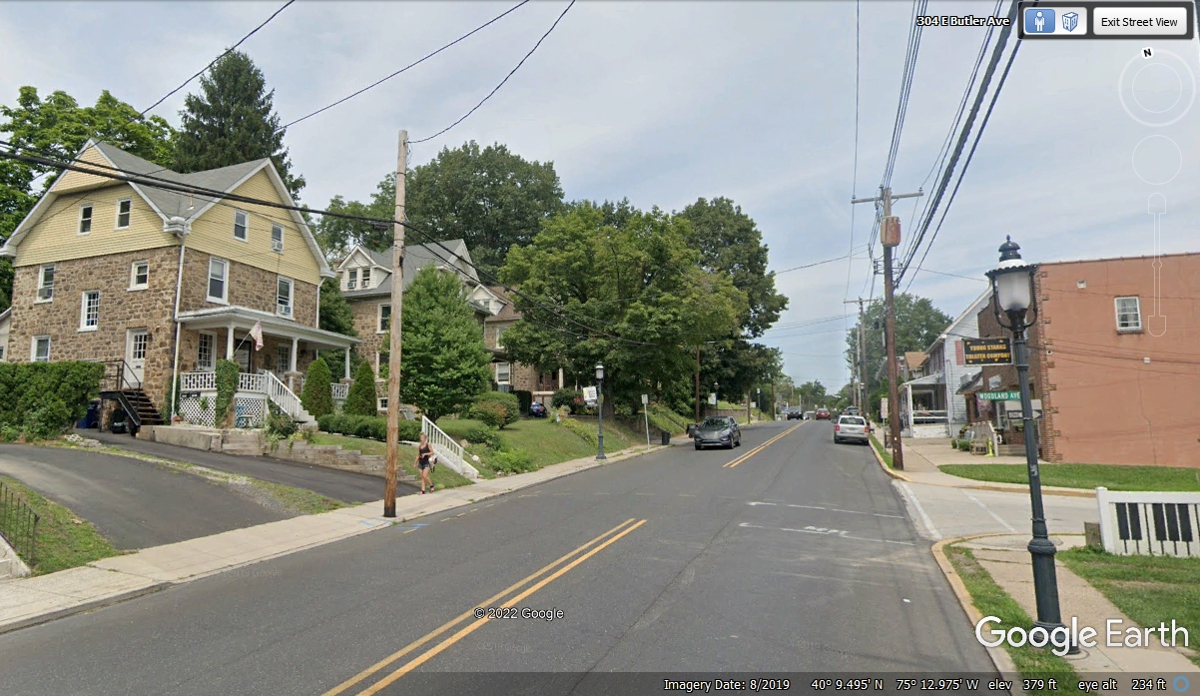 I have traveled on both of these roads seen here. Butler Pike continues toward my biggest customer in Horsham, PA. Norristown Road seen here going northeast is toward the hotel where I usually stay when I come here, but not tonight.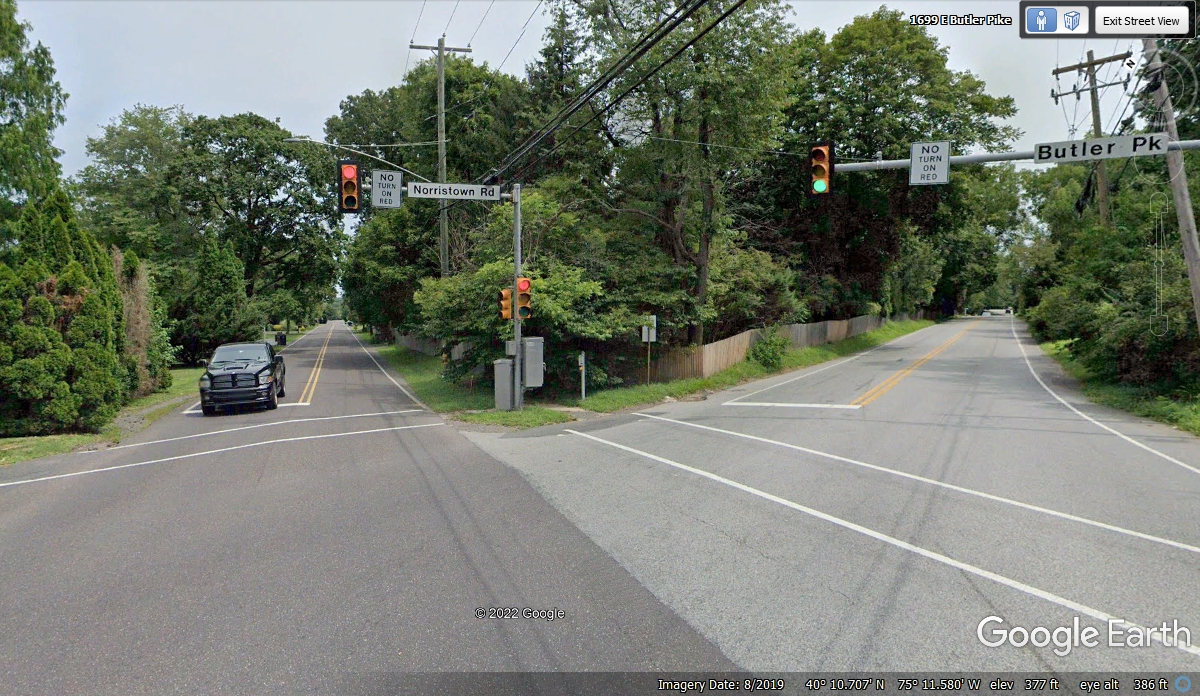 We followed Butler Pike to the end at PA route 152 and turned LEFT going north.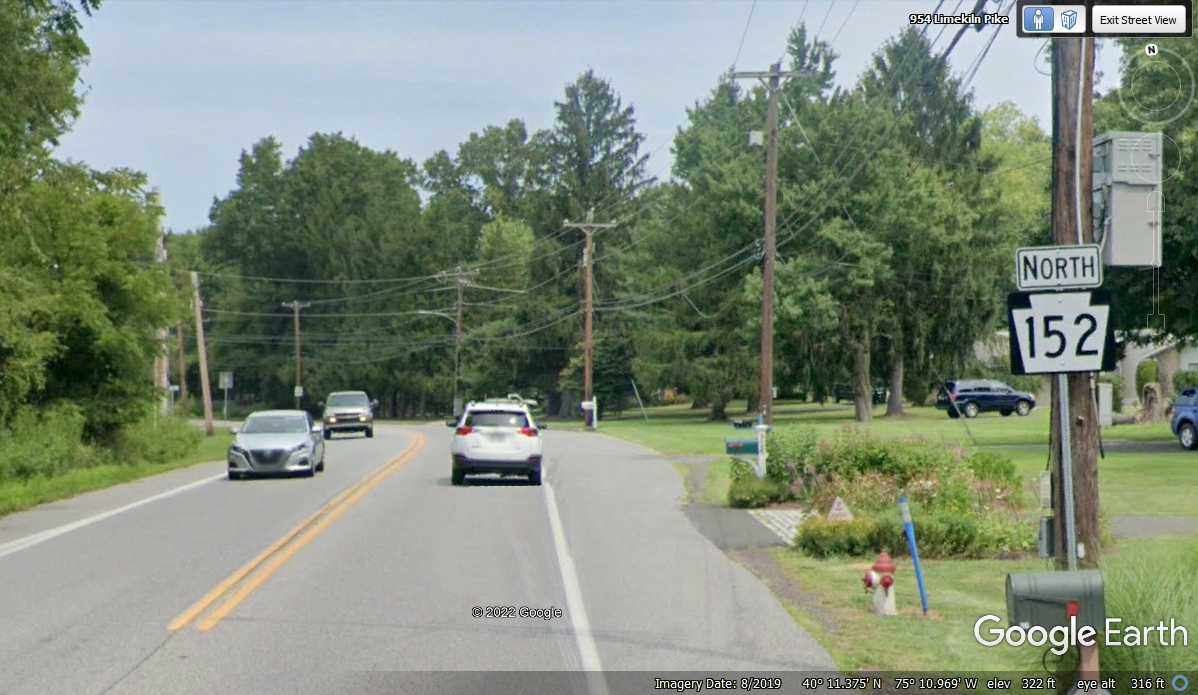 When PA 152 reaches this intersection, I turn right to get to my largest distributor located less than one mile East on this state highway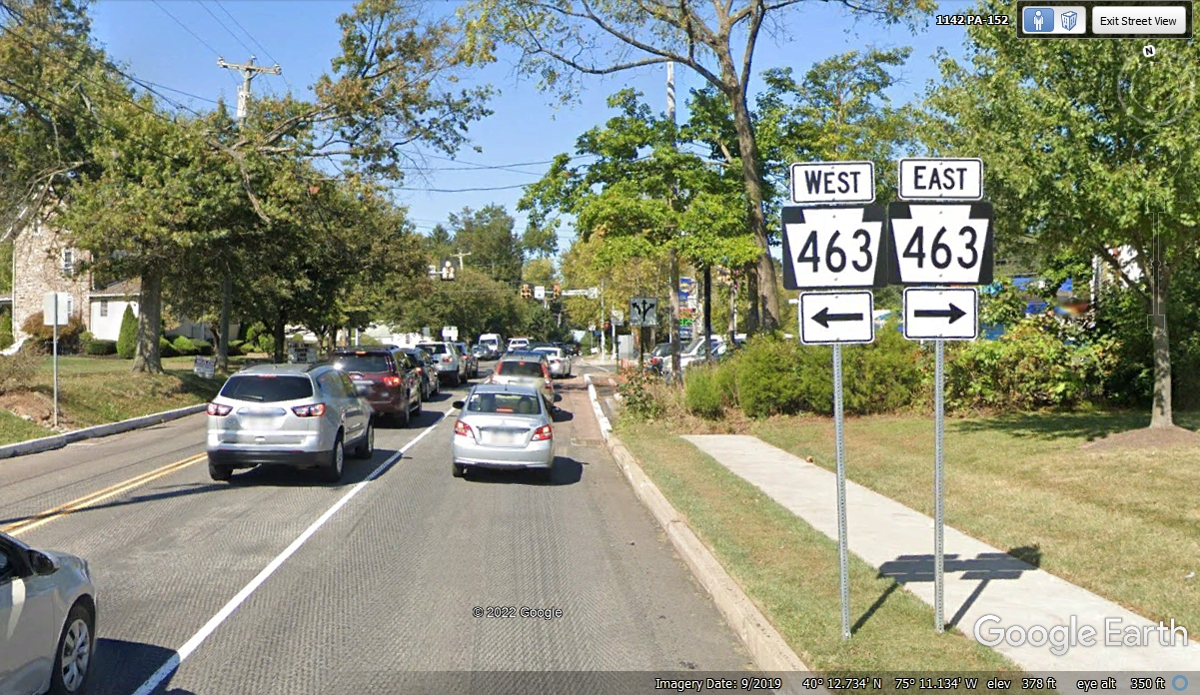 Here is the view when approaching from the West.