The FOURTH of JULY 2018 · · PAGE 440.
July 4, 2018: The year is half gone already! The wet season here in Florida, along with the heat and humidity make indoor living the choice right now. I am taking the old Caddy to Pep Boys today to get a cooling problem fixed. I expect a radiator flush along with checking out the cooling fan relays, etc. I was glad to hear they are open today.
I pick up a rental car for a two-week business road trip with multiple customer stops along the way. I hope to see my son and his family in York, PA before the return trip to Florida. My grand daughters are growing quickly now. If I see some interesting things along the way, I will take some photos to post here as I have in the past years this web site has been operational.
After publishing the two paragraphs above, I went outside to take a few photos around the house. The first one shows a gas grille on the patio behind the Florida Room of the house where I live here in Florida. We had some heavy rain here last week and some of it came into the low side of the Florida room tile floor. I realized I needed to clear all the fallen leaves from the patio area.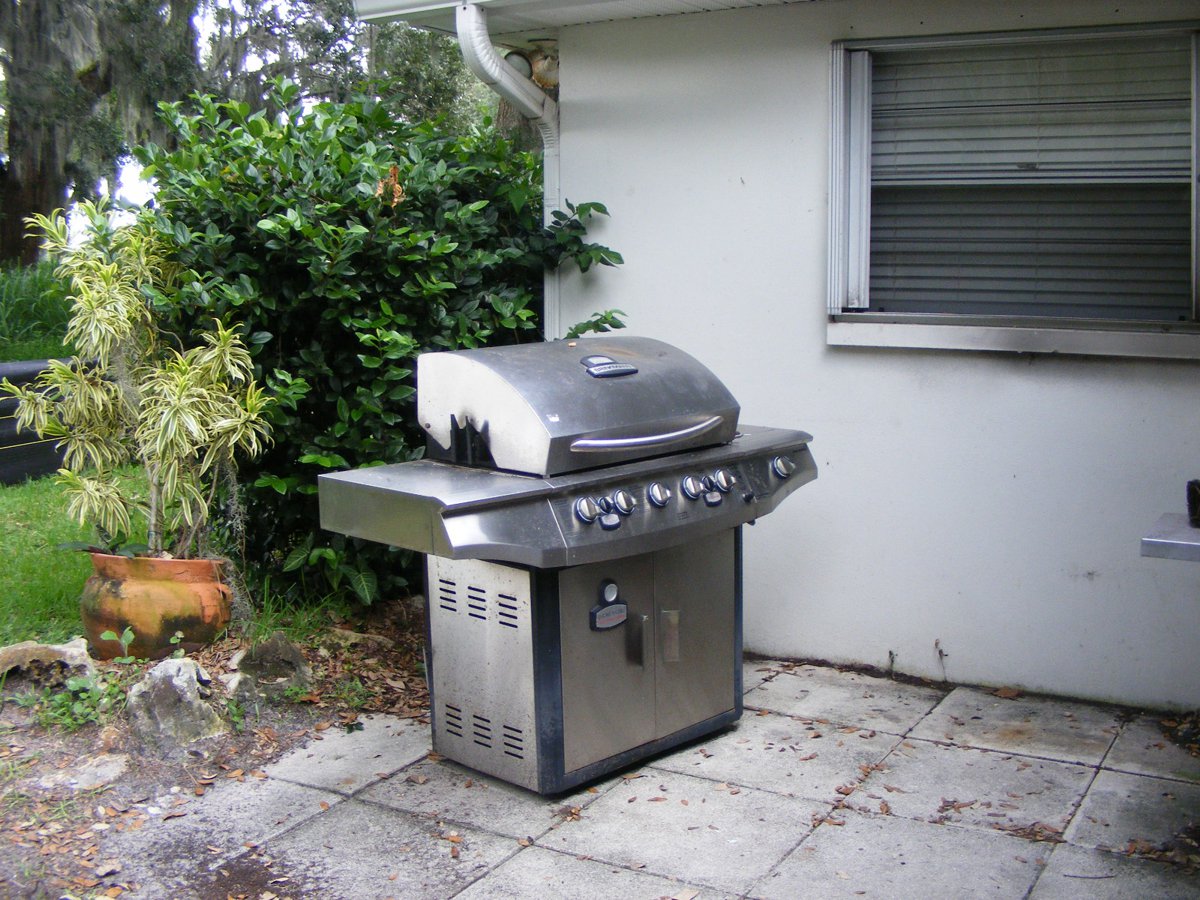 This walkway made with paver stones was covered with leaves that I raked up and blew away the small ones I could not rake up and put into my yard waste cans. The rain water that falls on the patio flows toward my camera location when the leaves are not here.

This view shows the gutter down spout from the roof of the Florida Room, and the place where the water from the patio flows onto the sandy soil where some of it soaks into the ground and rest flows toward the lower area where I stood to take this photo.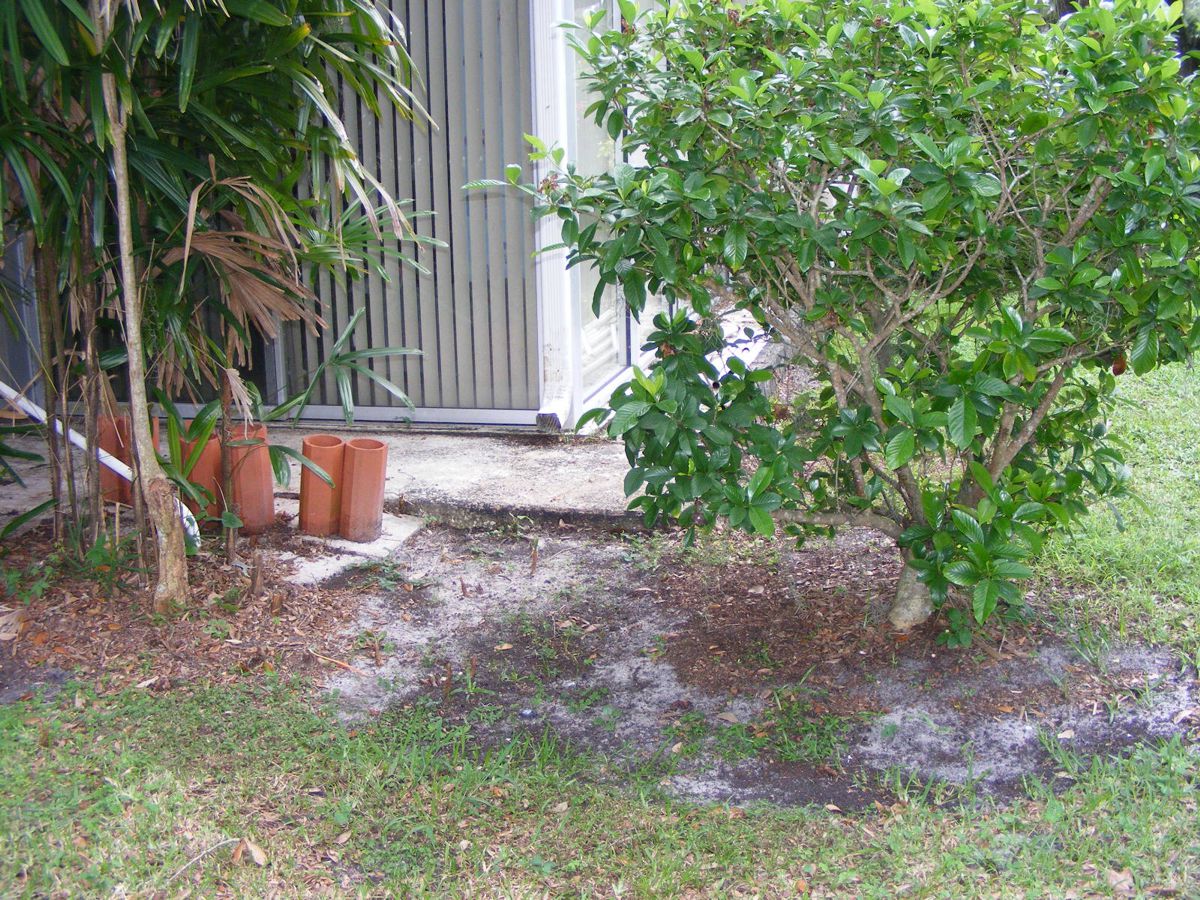 The last photo shows how much green grass sod has been placed over the tree stump beside the master bedroom on the WEST side of the house. I need to put some additional sod in the thin natural grass area. The story about the removal of the tree begins on THIS WEB PAGE.