October/November 2021 Vacation Day 12 · · PAGE 38.
November 6, 2021: Saturday, with some time off this morning and the Toner Banquet this evening. The day starts by crossing US 202, DeKalb Pike to follow Gulph Road around the west side of the King of Prussia Mall seen at the right side of this photo.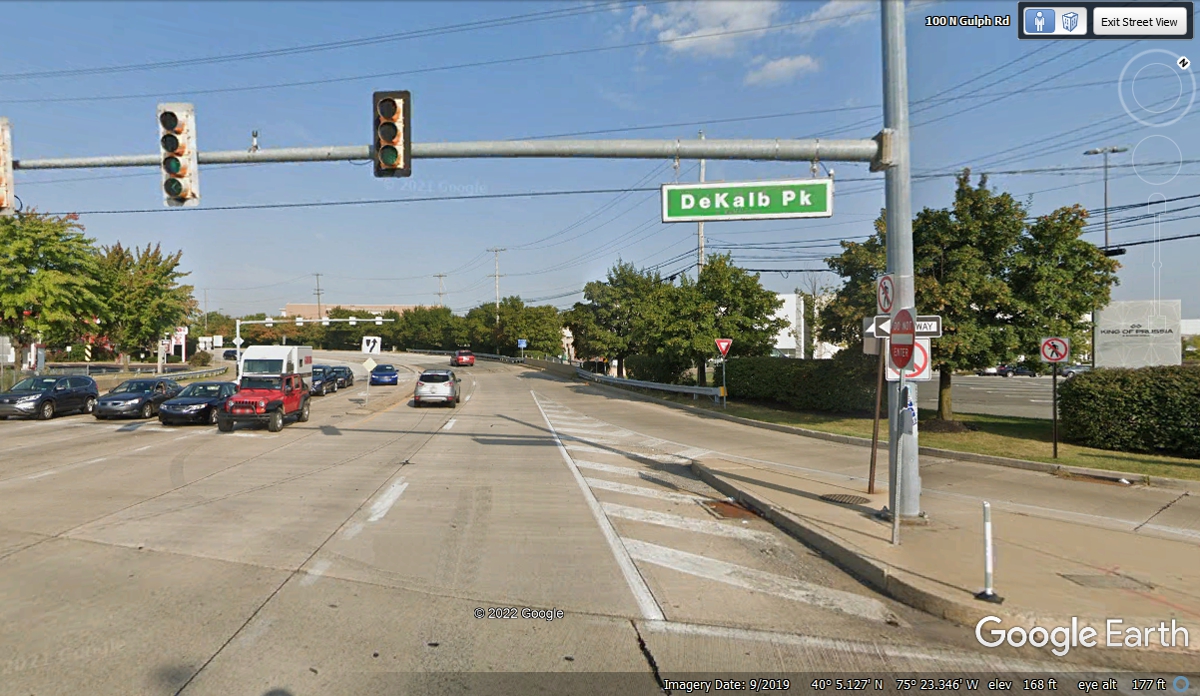 That sign for Valley Forge is on the road that runs beside Gulph Road, but the NEXT RIGHT applies to traffic on this road.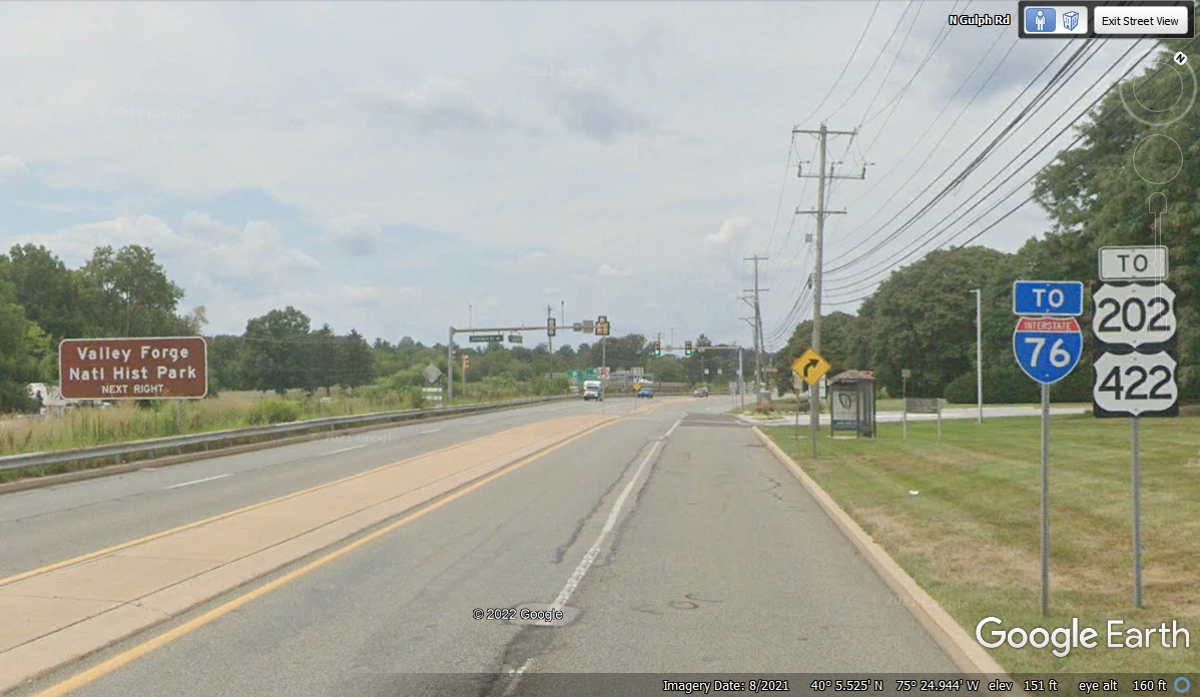 The brown Valley Forge sign is telling drivers to go THROUGH the next intersection, do not turn right too soon.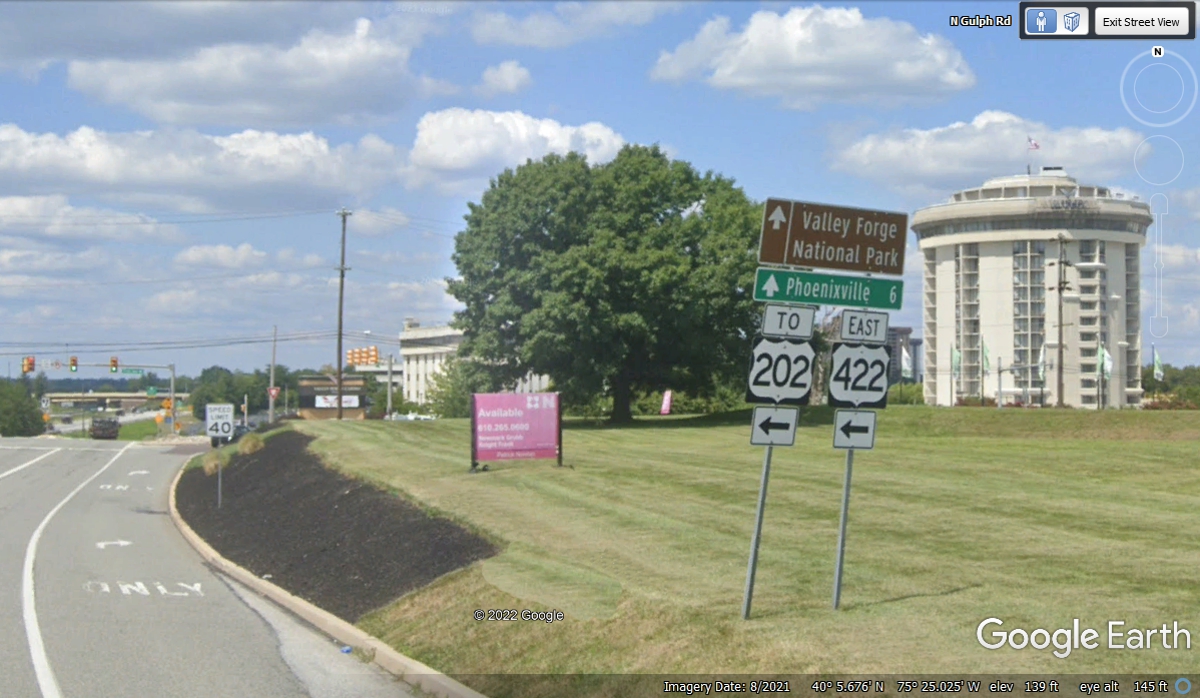 This Valley Forge National Historical Park sign confirms a boundary to the park.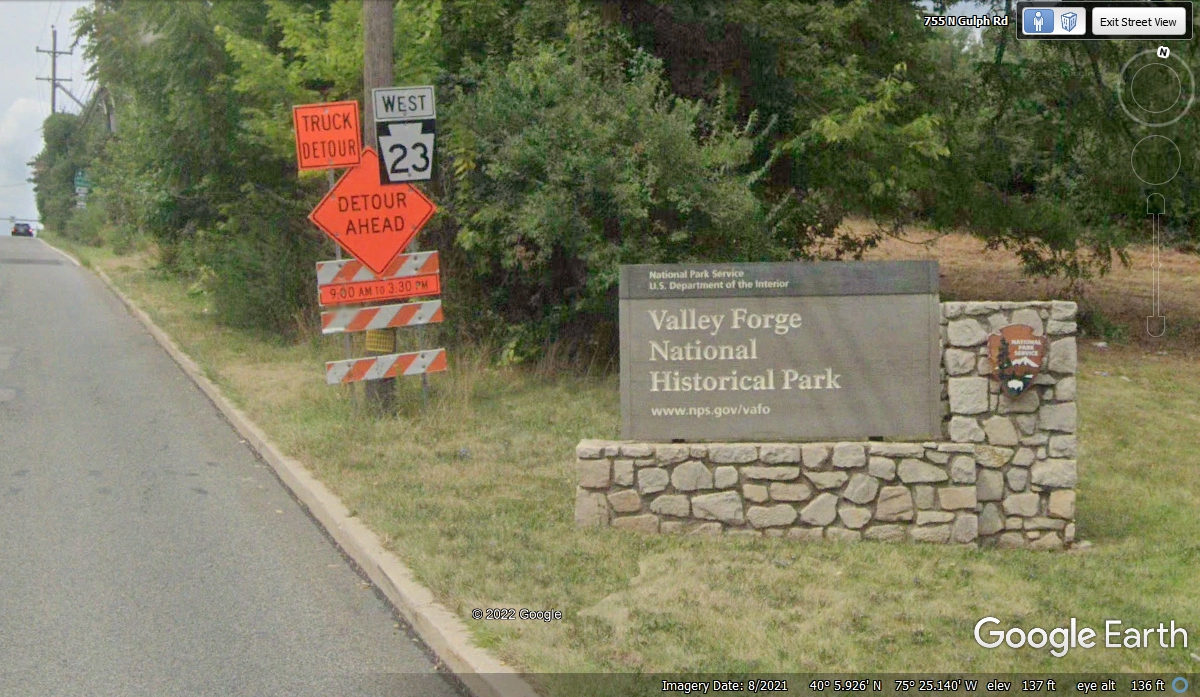 This is the primary entrance to Valley Forge National Historical Park.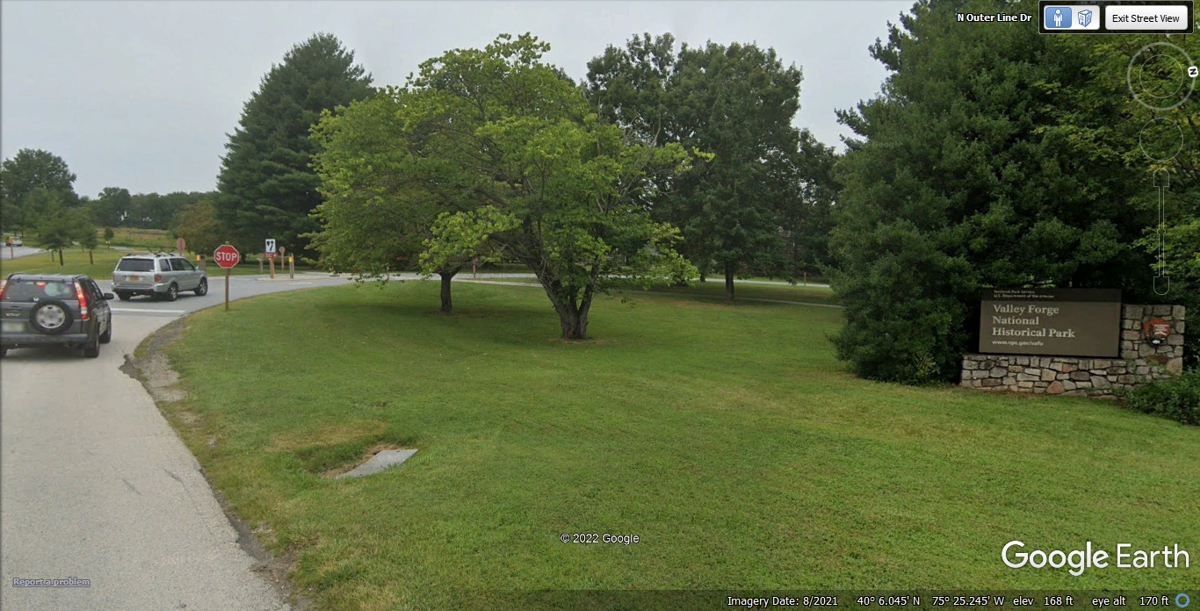 The visitors center is a MUST STOP to get the map of the park! The map provides a self-guided tour and instructions on using your cell phone to get the story of the numbered locations on the map as you visit them.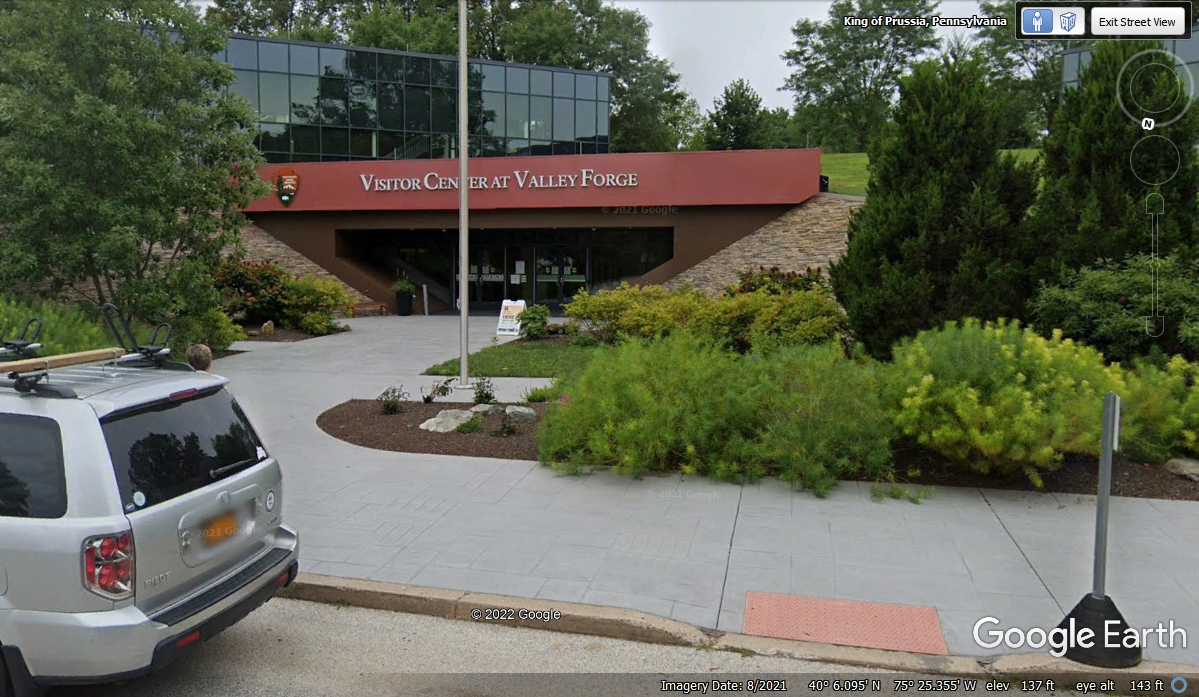 Here is a map with our GPS route on the guided tour. We entered the park at 10:30 AM. We stopped at the Visitors Center to get the map and I kept Chase with me under some shade trees for his relief while Linda went inside to get a book and a Christmas Tree ornament. To begin the tour, leave the visitors center and turn right heading up to the entrance to the park.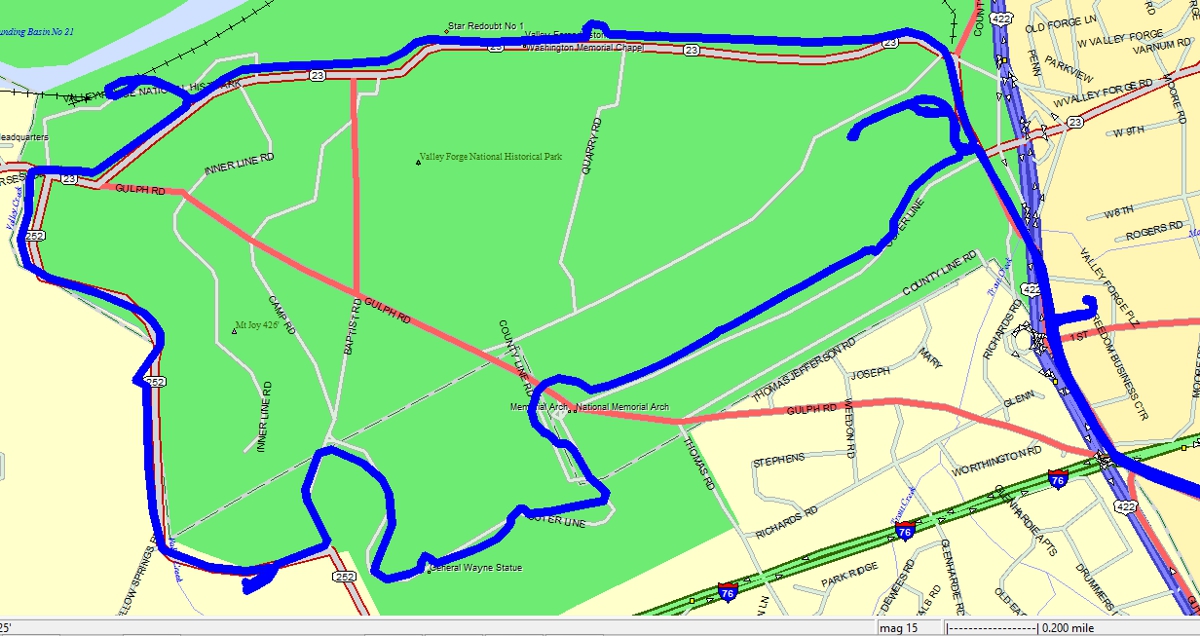 The tour begins near the entrance to Valley Forge park with a right turn at this intersection to begin the Encampment Tour. The map and a cell phone guide that can be downloaded gives the information about what you see in the tour. Download the cell phone guide from this National Park web page: https://www.nps.gov/vafo/planyourvisit/cell-phone-guide.htm

Be sure to follow the Encampment Tour signs as you go.

Log Cabins were one way to keep the soldiers warm in winter. These are replicas of the original cabins.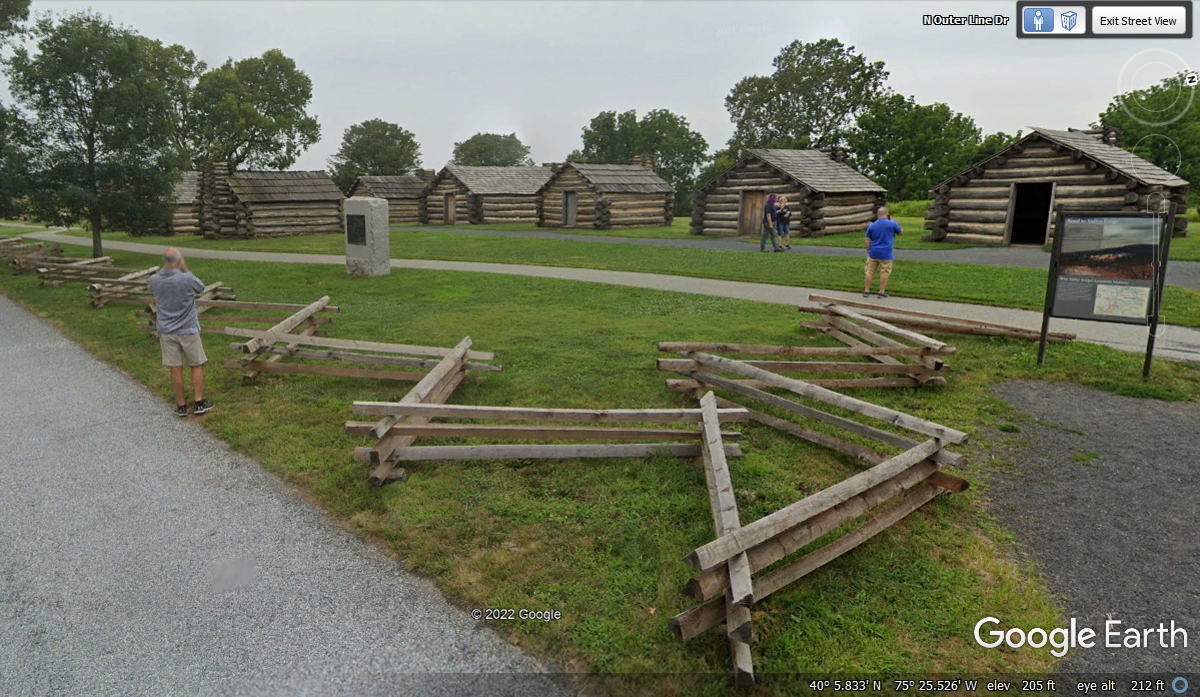 Replicated huts mark the site where Gen. Peter Muhlenberg's Brigade anchored the outer line of defense. Here interpreters in period costume demonstrate conditions of soldier life (seasonal, weekends). Valley Forge National Historical Park.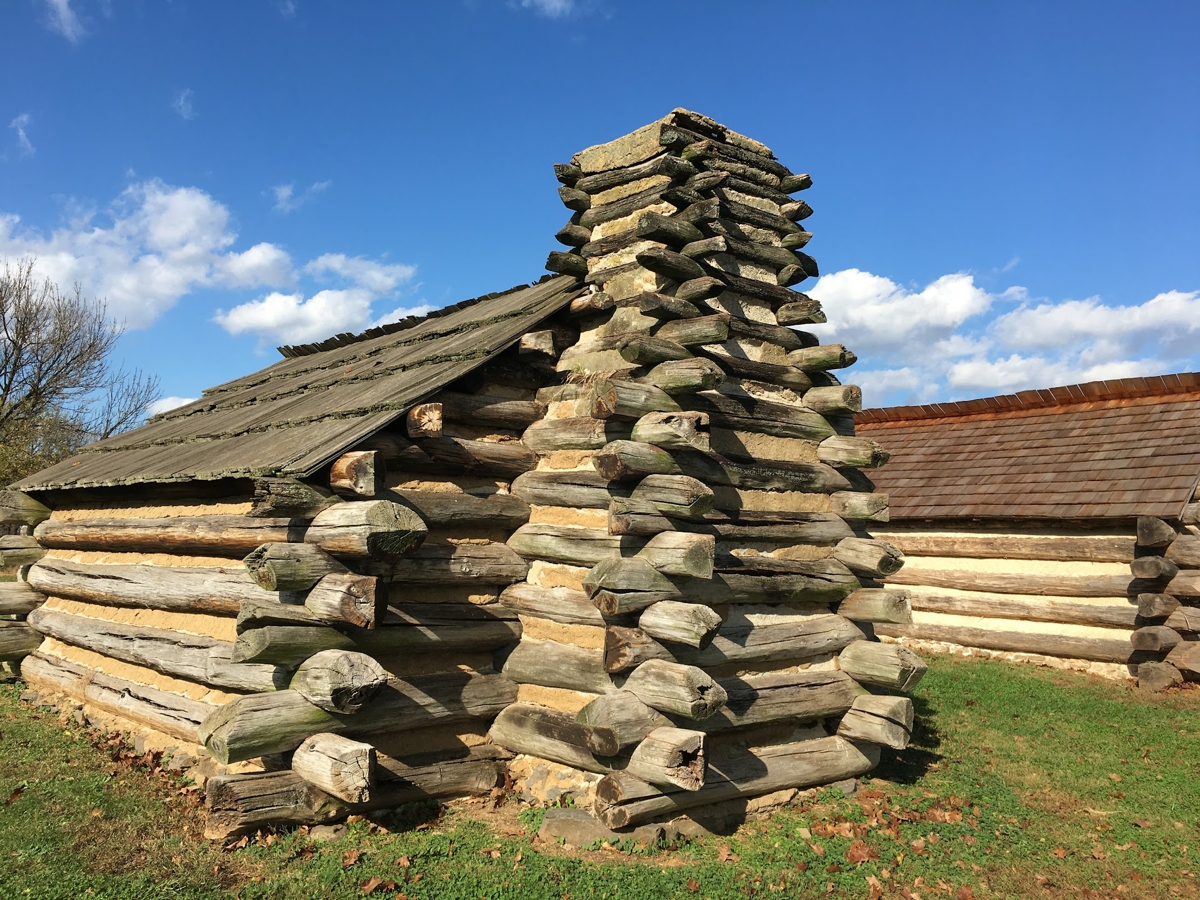 This is the view of the National Memorial Arch seen from the parking area with a Google Earth image.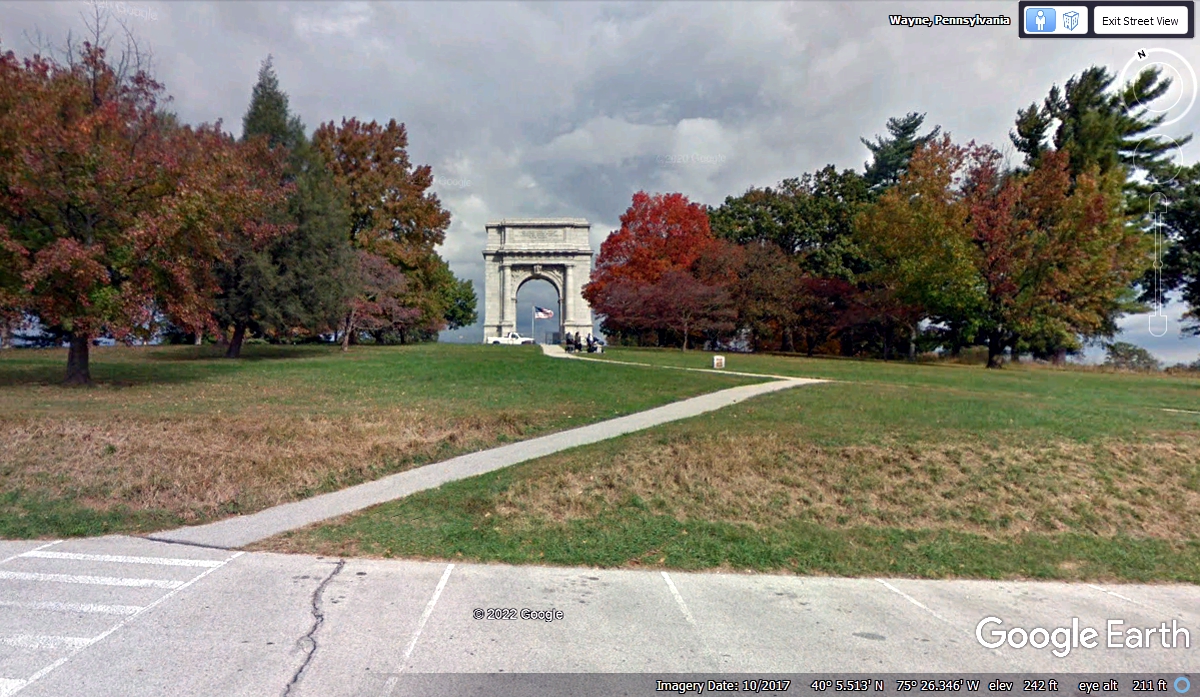 I walked up toward the Arch to take my photos seen below. Learn more on the national park service web site. November 6, 2021.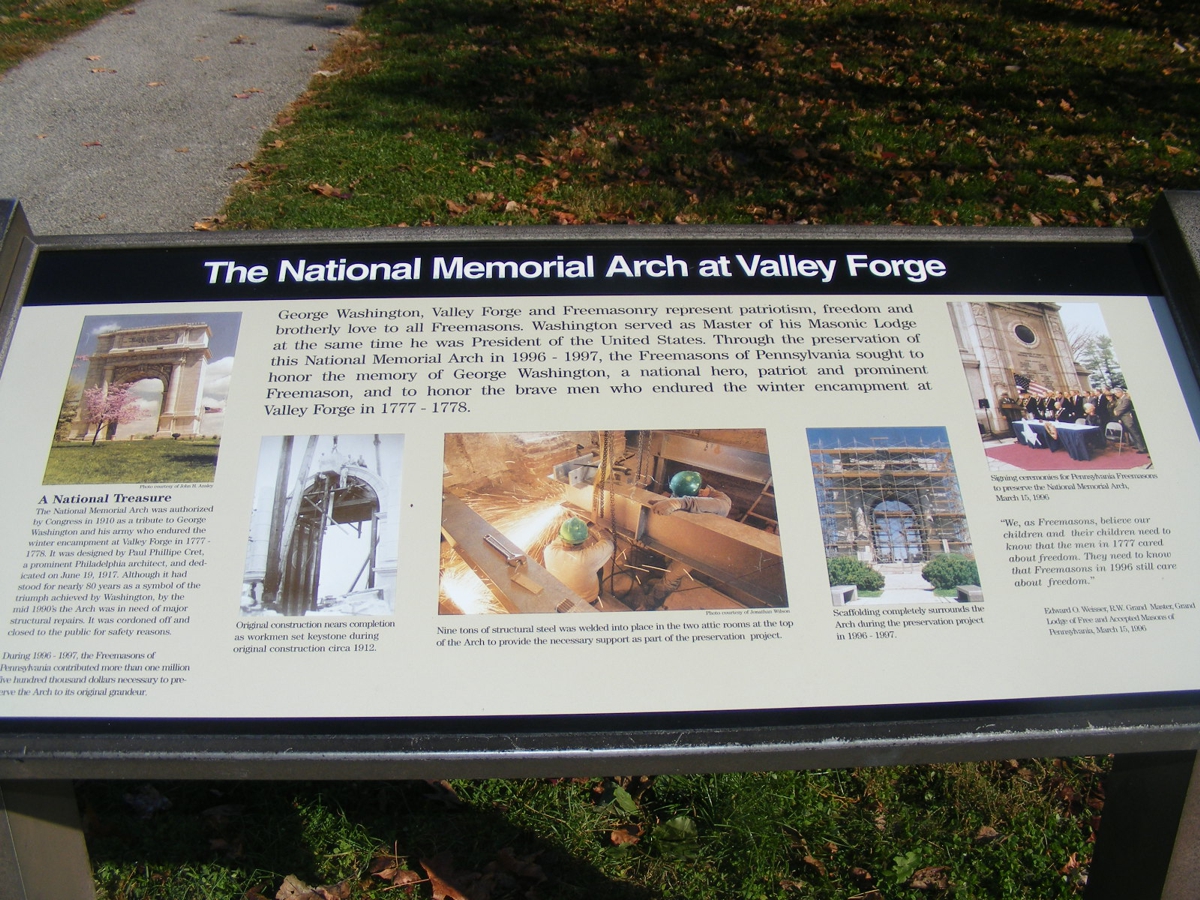 Here is additional information from the National Park Service web site.

US National Memorial Arch, NPS Photo Bill Moses
National Memorial Arch

The United States National Memorial Arch, located at the intersection of Outerline Drive and Gulph Road, was erected to commemorate the arrival of General George Washington and the Continental Army into Valley Forge.

It was designed by Paul Philippe Cret, being a simplified version of the Arch of Titus in Rome (81 CE) which marked the capture of Jerusalem by Emperor Titus in 70 CE. In the classical tradition, the triumphal arch of one or three openings was erected to honor generals or emperors, so that this memorial arch with its single opening is classically proper as a national tribute to General Washington and the army he led.

In 1907 the Valley Forge Park Commission developed a plan for the construction of two arches, a Washington Arch at the Valley Creek entrance to the park, and a von Steuben Arch at the park entrance at the opposite end on Port Kennedy Road (North Gulph Road and Route 23). These were to serve as entrance gates (the park was enclosed with an iron fence at this time) as well as monuments honoring the two generals and the troops. The bill for the two arches at $50,000 each was approved by the House of Representatives in March 1910, but failed in the Senate. A bill for one arch was approved in October 1910 for $100,000. Funds were appropriated in 1911, construction began in 1914 and dedication ceremonies were conducted on June 19, 1917. (The text above is from the National Park web site.)
Her is my classic photo taken on November 6, 2021 of people enjoying a nice day at the Valley Forge National Historical Park. November 6, 2021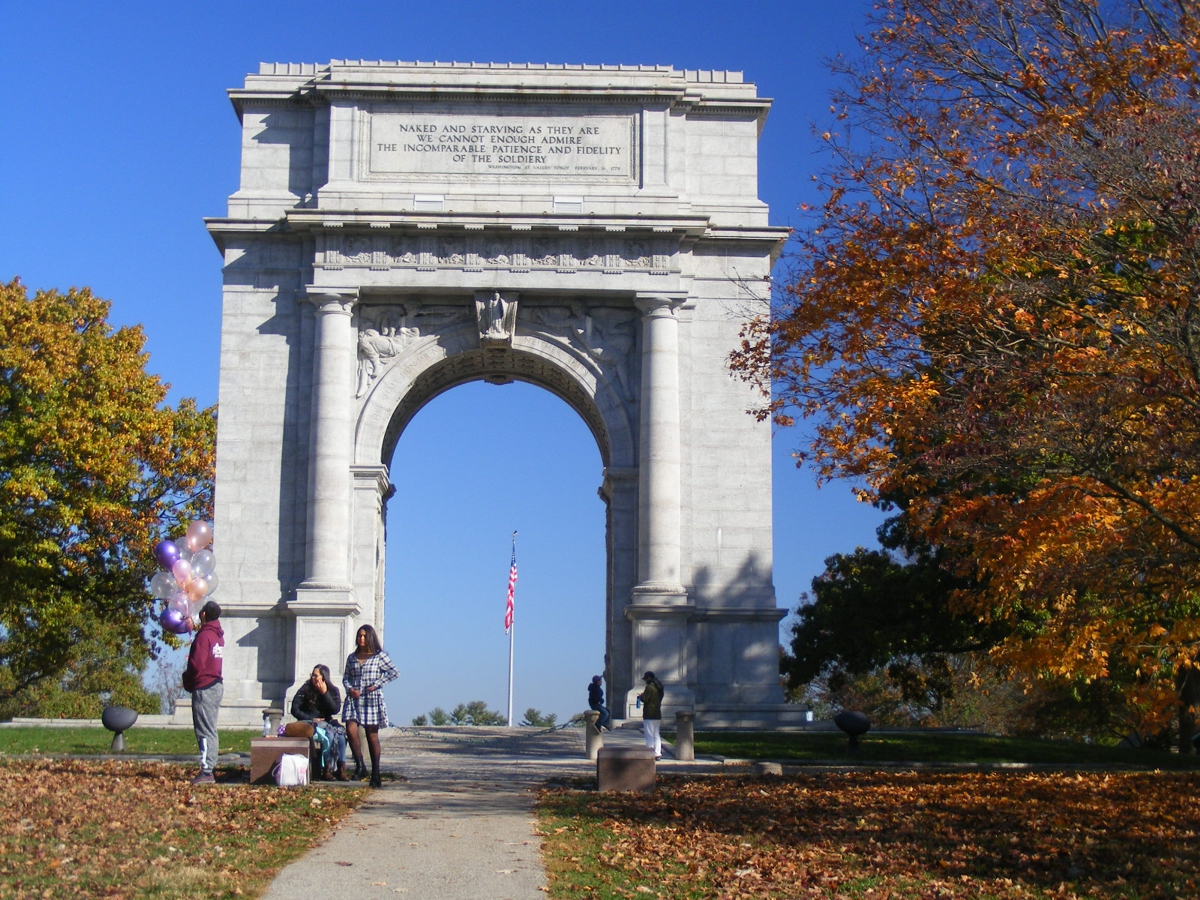 I used the zoom lens feature of my camera to get this readable text on the Arch. November 6, 2021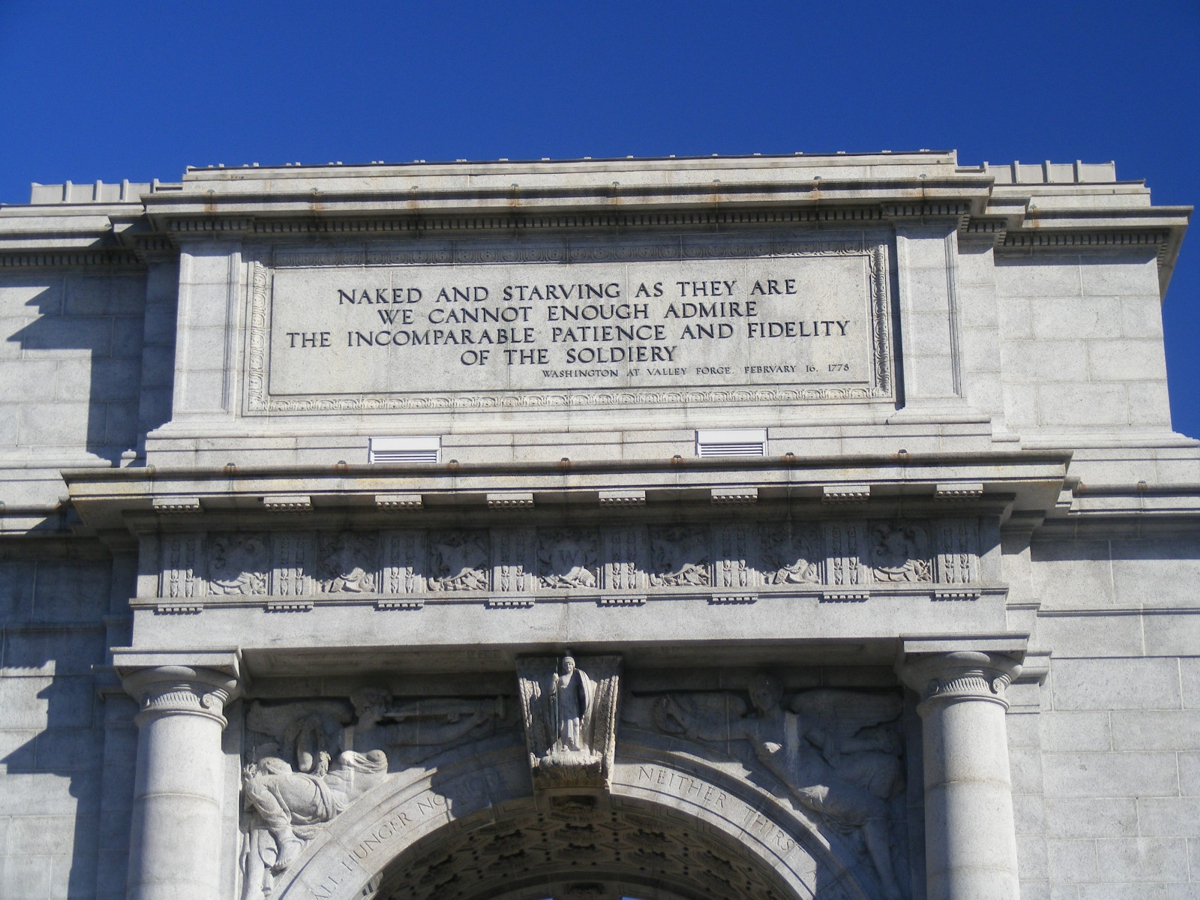 We were not alone at the arch on this cold morning in November 2021. November 6, 2021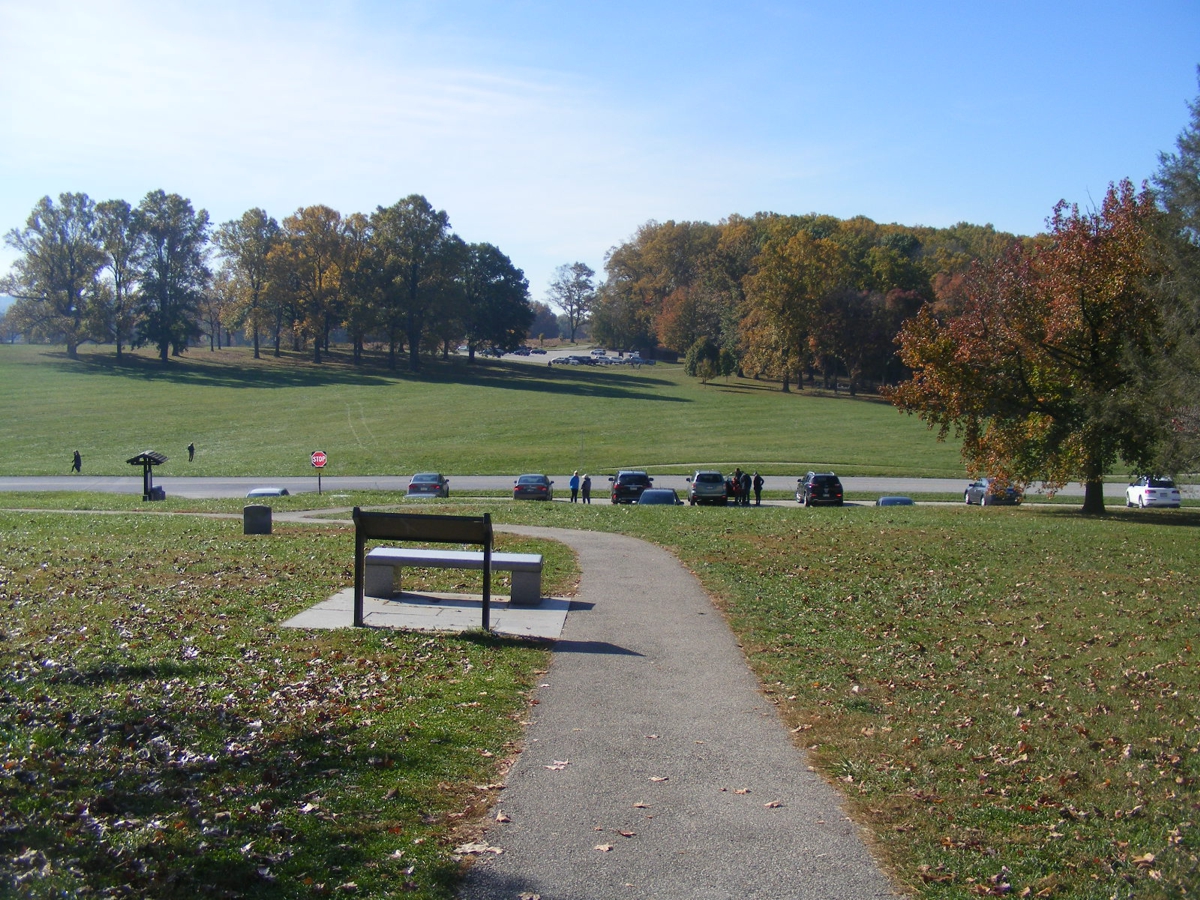 Jogging paths run through the park to keep the runners safe from vehicular traffic. November 6, 2021

How do you feed an army when the Continental Congress does not provide enough food? November 6, 2021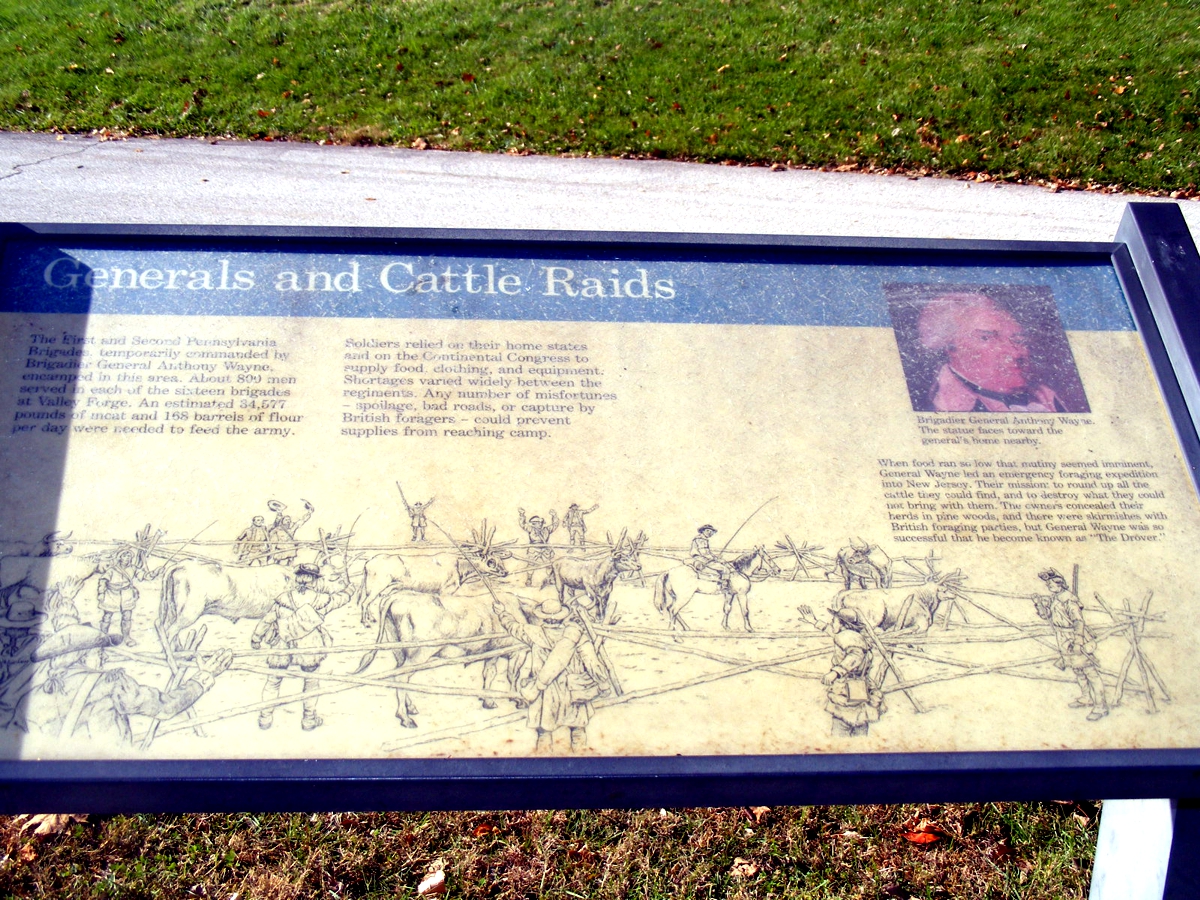 This area in the park is dedicated to Brigadier General Anthony Wayne. I snapped this photo while standing near the plaque seen in my photo above. November 6, 2021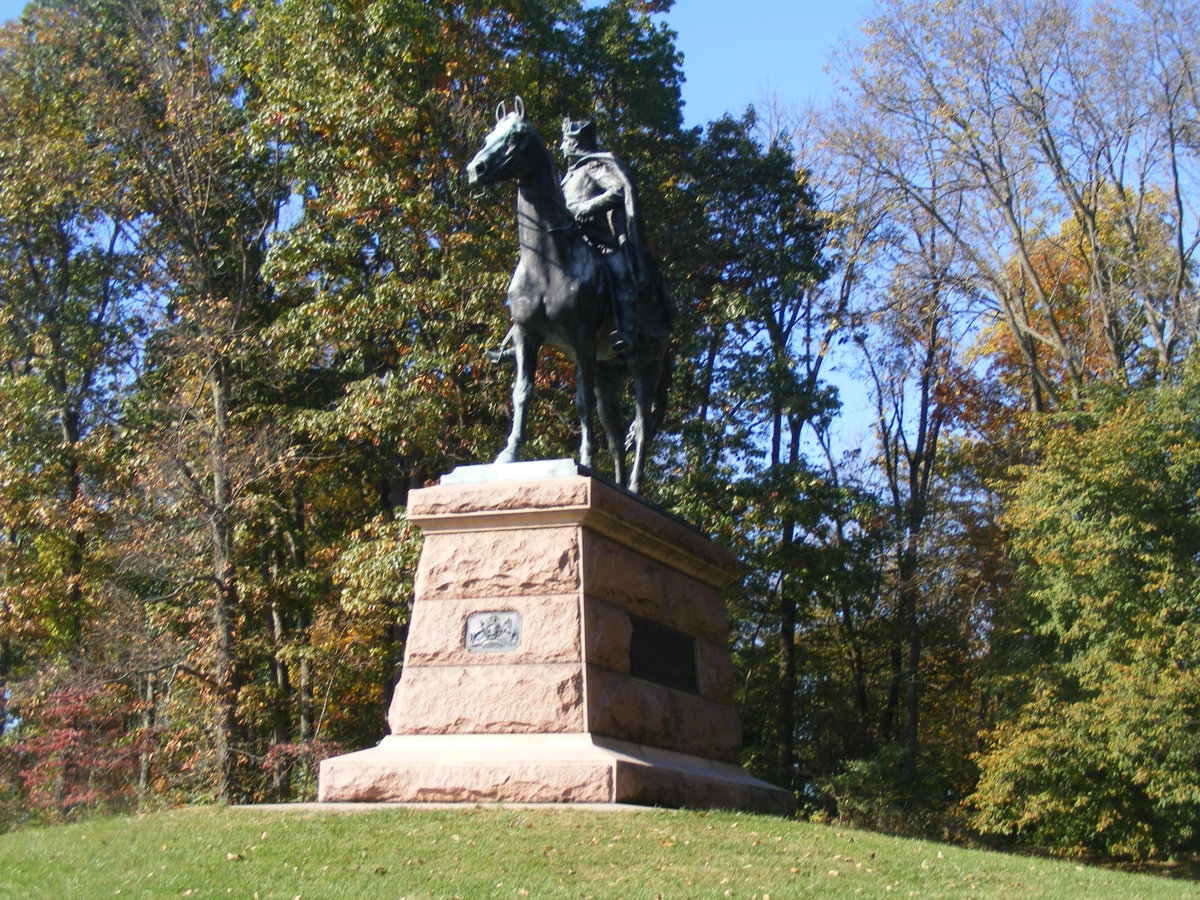 His head is turned toward his actual farm that is outside of the park boundary. November 6, 2021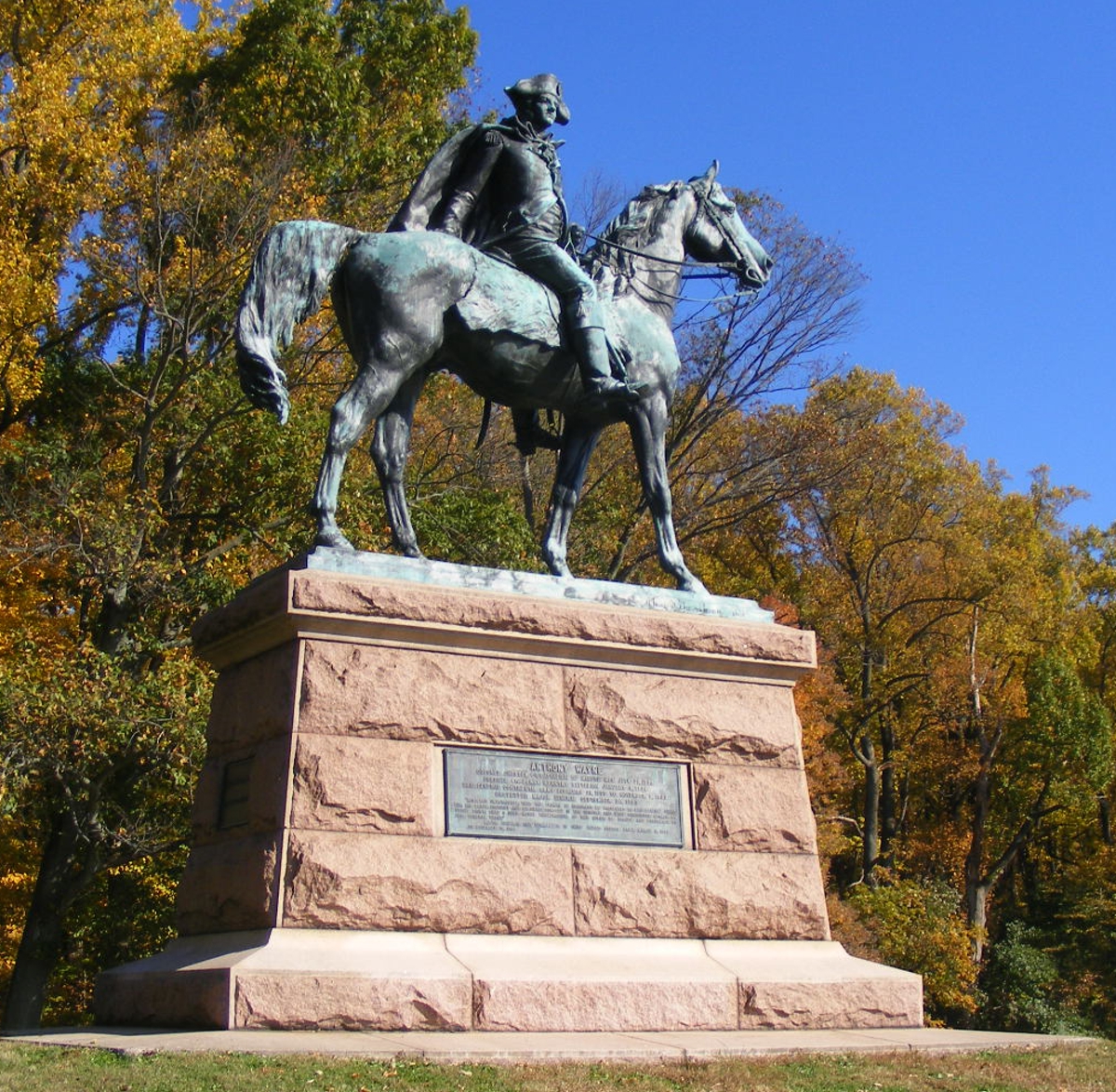 This is the plaque on the pedestal of the statue of Anthony Wayne. November 6, 2021